Best Thrill-Seeking Activities for Adrenaline Junkies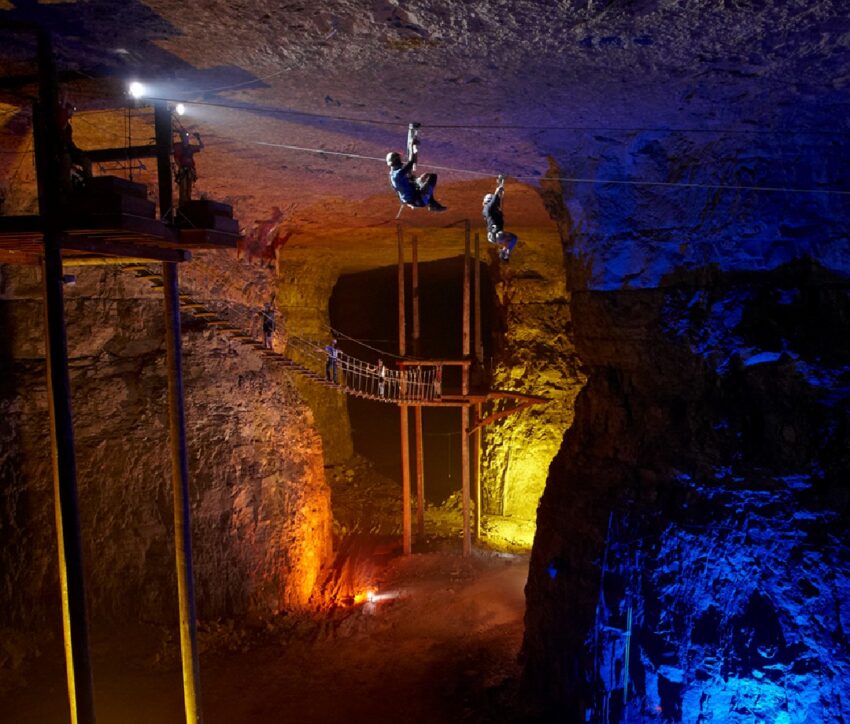 When Mae West observed, "You only live once, but if you do it right, once is enough," she may not have been specifically referring to kiteboarding and subterranean zip lining. But when the adventure bug is biting, that keen observation also applies to any of those thrill-seeking activities.
So what are you waiting for? Whether your cup of endorphin-spiked tea involves scuba diving and sea stack climbing or heli-skiing and hydro foiling, these must-try thrill-seeking activities are ones to add to the proverbial bucket list.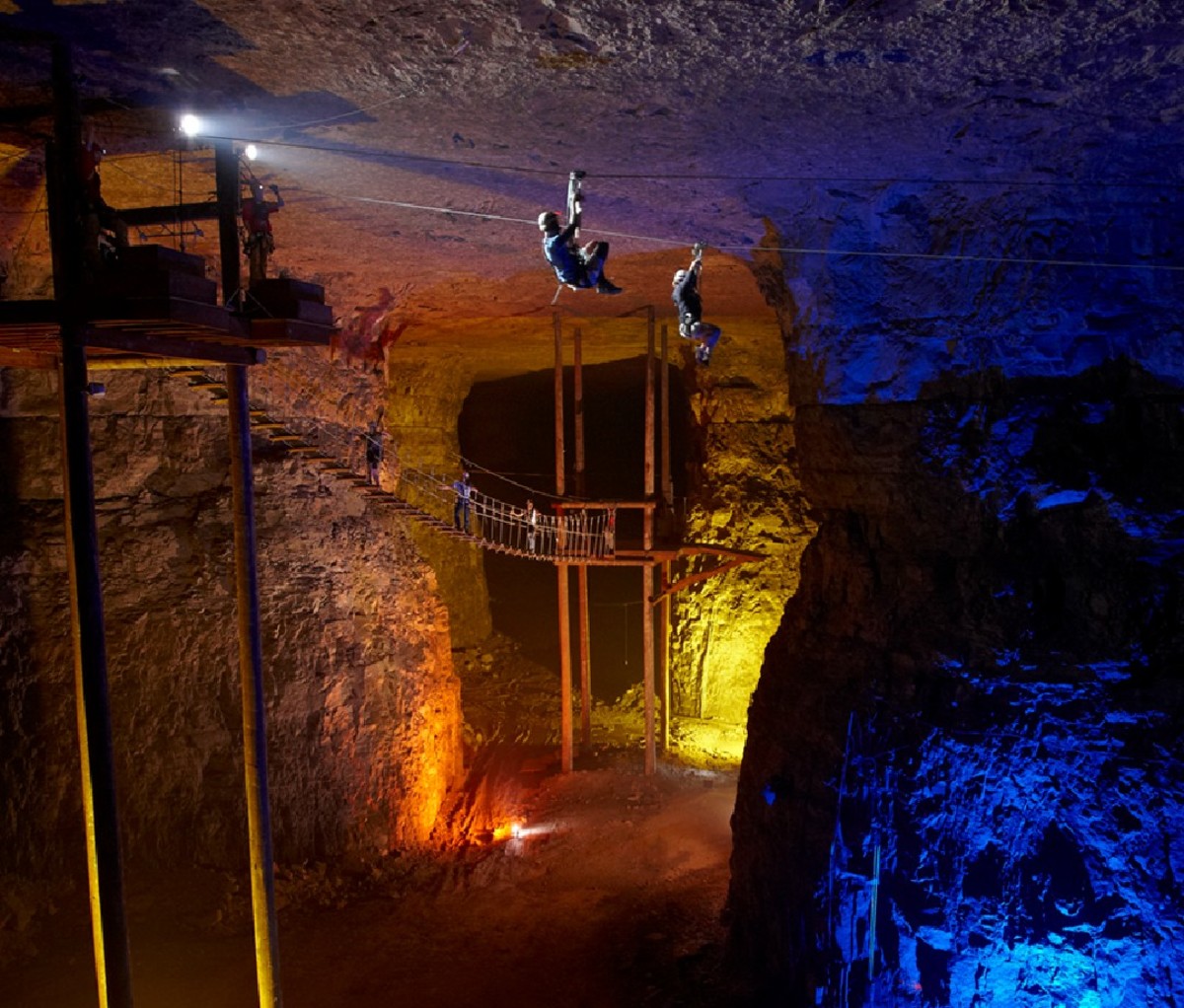 Courtesy Image1. Underground Zip Lining: Louisville, KY
Zip lining in a cave? Who knew? This unique attraction at Louisville Mega Cavern happens in a 100-acre, man-made former mine tucked underneath the Louisville Zoo. Billed as the world's only fully underground zip line course, this subterranean excursion will get your heart pumping on 17 miles of passageways traversed via six zip lines and two "challenge bridges" over the course of two-and-a-half hours. Zipping into darkness is certainly one for the books.
[From $110; louisvillemegacavern.com]
Learn More
Courtesy of American Queen Voyages 2. Alaskan Cruising: From Vancouver, BC to Sitka, AK
If a journey to the Last Frontier is on your travel dream list, the Authentic Alaska Cruise (Vancouver to Sitka, from $4,699) and Alaska Insider (Sitka to Vancouver, from $5,199) offer a pair of thrilling voyages. Gliding through Alaska's Inside Passage along the way, highlights of the trip include joining a team of naturalists and marine researchers aboard double sea kayaks and Zodiacs in the icy open waters of Endicott Arm, Ford's Terror, Tracy Arm, and the Waterfall Coast for Alaskan wildlife viewing. Another likely first: an opportunity to track North Pacific humpback whale communication with a leading acoustic ecologist. Kayaking the Alaskan coast's hidden inlets, bays, islands, and fjords reveals an intricate network of waterfalls and glaciers encased in 70 million-year-old cliffs. Yeah, you're out there.
[Cruise prices vary; victorycruiselines.com]