Alec Baldwin Set to Face New 'Rust' Shooting Charge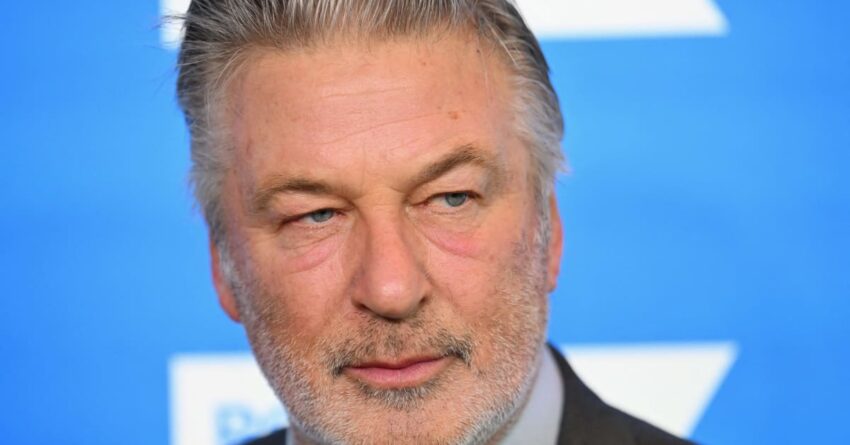 Earlier this year, New Mexico special prosecutors dismissed the involuntary manslaughter case against Alec Baldwin after a fatal on-set shooting in 2021. Now, authorities are reportedly preparing to indict Baldwin in the case again on the same charge. 
According to NBC News, the case against Baldwin will be brought before a grand jury in mid-November. If convicted, the Emmy Award-winning actor could face up to 18 months in prison. 
When special prosecutors dismissed the involuntary manslaughter charge against Baldwin five months ago, they noted at the time that he could be charged again in the future, stating: "This decision does not absolve Mr. Baldwin of criminal culpability and charges may be refiled." 
Back then, they said the gun might have been tampered with before the shooting and malfunctioned, as Baldwin claimed. The new manslaughter charge comes after "new facts" in the case have come to light—namely, a gun analysis report released in August finding that the gun had in fact not been modified. 
Baldwin, who was first charged in the case in January of this year, has maintained his innocence in multiple interviews. The 30 Rock star has insisted he didn't pull the trigger on the gun that fired the bullet toward cinematographer Halyna Hutchins and director Joel Souza, injuring Souza and killing Hutchins. "I feel that someone is responsible for what happened, and I can't say who that is, but I know it's not me," Baldwin told George Stephanopoulos in December 2021.
The film's armorer Hannah Gutierrez Reed was also charged with involuntary manslaughter in January. Her trial date is set for Feb. 21, 2024. Her attorney has previously stated that his client will plead not guilty. 
Hutchins' husband settled a wrongful death lawsuit between Baldwin and Rust producers in June of this year. Production on the Western film resumed this spring. "All of us believe Halyna's death was a terrible accident," the widower said after the settlement. "I am grateful that the producers and the entertainment community have come together to pay tribute to Halyna's final work."
The estimated date for Baldwin's indictment, as well as the movie's release, remains unknown.