Snoop Dogg Reveals What He Really Meant by 'Giving Up Smoke'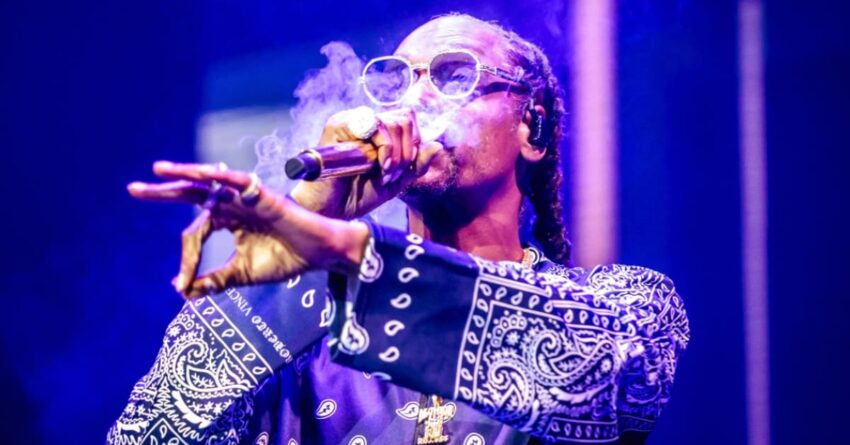 The world was stunned last week when notorious stoner Snoop Dogg announced that he was "giving up smoke," seemingly alluding to his decades-long marijuana habit. However, as it turns out, reports of the 52-year-old grandfather going sober have been greatly exaggerated.
"After much consideration and conversation with my family. I've decided to give up smoke. Please respect my privacy at this time," Snoop posted to X, formerly Twitter, on Thursday Nov. 16.
But on Monday, he revealed that his confession was really just a promotion for Solo Stove, a brand of smokeless steel fire pits.
"I have an announcement, I'm giving up smoke," Snoop said in a 30-second advertisement. "I know what you thinking, 'Snoop! Smoke is kind of your whole thing! But I'm done with it. I'm done with the coughing and my clothes smelling all stinky-icky. I'm going smokeless. Solo Stove fixed fire, they took out the smoke. Clever."
I'm done with smoke. I'm going smokeless with @SoloStove. #ad pic.twitter.com/RwF8wnk1wp

— Snoop Dogg (@SnoopDogg) November 20, 2023
"I love a good fire outside but the smoke was too much," the rapper added in a press release. "They changed the game and now I'm excited to spread the love and stay warm with my friends and family."
But while Snoop may not be giving up the chronic, he admitted in a Daily Mail interview back in March that he had cut back his weed intake.
"Being a grandfather has changed me in multiple ways," he explained. "The main way is being concerned with how I live, how I move, the kind of people I'm associated with, because I want to see my grandkids grow old. The only way I can do that is to take precautionary steps as far as how I move, who I hang out with, where I go out, my intake, what am I intaking? … I just don't want to do this to my body anymore. I want to survive."
Of course, smoking in any form is bad for your health. Although, for those who want to enjoy the effects of THC without the damage to your lungs, there are always edibles, depending on whether you live in a state where recreational cannabis is legal.