NAC | What Is NAC And How Can It Help You
What Is NACHow Does NAC WorkBenefitsIs NAC Banned | Popular ProductsWarnings And Side Effects | Disclaimer
Throughout the last couple of years we've seen supplements rise and fall in popularity. But sometimes they get in the spotlight and stay there. NAC is an example of this. The thing is NAC isn't new to dietary supplements, so why now? In this post, we're going over the top questions on NAC and what it does!
What Is NAC?
NAC or N-acetyl cysteine is an amino acid precursor of L-cysteine, a semi-essential/conditionally essential amino acid. (1)
There are 20 amino acids that make up proteins in the human body. These amino acids are categorized by their biosynthesis processes as essentials, semi-essential, or nonessential. Out of 20, only 9 amino acids make up the essential amino acid group.  These amino acids cannot be synthesized in our bodies, meaning we need to supplement them into our diets. Whereas semi-essential amino acids, like cysteine, typically run low during infancy or when sick/injured. The remaining amino acids can be synthesized  in the body and therefore non-essential. (2)
How Does NAC Work?
NAC is a powerful antioxidant that can stimulate glutathione biosynthesis. This results in supporting your body neutralizing free radicals that can damage cells and tissues in your body. Which is essential for promoting immunity and longevity. (3) 
NAC VS Glutathione:
Unfortunately, taking glutathione by mouth does not appear to effectively improve its biosynthesis. This is likely due to the bioavailability being low and how it may be broken down by enzymes in the stomach. (4)
NAC VS NAD:
NAD (nicotinamide adenine dinucleotide) is derived from Nicotinamide Riboside (NR). Where NR is form of Niacin (vitamin B3).  Similar to NAC, it may help with improving cognitive health. But NAD may also help reduce blood pressure and lower cholesterol.†
Is It Banned?
Its complicated, but as of February 2022, no. Earlier in the summer of 2020, the FDA sent out warning letters to companies claiming that NAC is not a dietary supplement. As a result, industry associations like the Natural Products Association (NPA), the Council for Responsible Nutrition (CRN) and the American Herbal Products Association (AHPA) filed citizen petitions. (5,6)
Their defense indicated that NAC meets the definition of a dietary supplement and was marketed in the U.S. food supply since 1991, before the drug-exclusion clause became law. But instead of affirming that NAC is a lawful dietary ingredient, the FDA instead said it will "continues to evaluate both citizen petitions". (5)
So where does that leave us?
NAC may become more difficult to find as some suppliers have stopped producing it, but it is still available for purchase!
 Benefits:
Because of it's antioxidant properties, NAC can be beneficial for health conditions caused by oxidative stress. But in general, NAC's potential benefits are extensive.(1,7,8)
They include:
Powerful Antioxidant
Stimulants Glutathione Production
Support Healthy Lungs, Gut, Brain, Liver, And Kidneys
May Reduce Symptoms Related To The Flu
May Improve Fertility In Both Men And Women
Could Help Autoimmunity By Reducing Inflammation
Helps Prevent Oxidative Damage
As you can imagine from the FDA case, there are medicinal uses for NAC†. (9)
This includes:
Treat acetaminophen (Tylenol) poisoning
Dissolve/loosen mucus caused by some respiratory disorders
Treat polycystic ovary syndrome (PCOS)
Can NAC Help With COVID?
One study indicates that supplementing with 600 mg of NAC twice daily for 14 days may assist with reducing the diseases progression and reduce the need for intubation. However, more research is needed to evaluate the benefits of NAC.* (10)
*We do not recommend to take any dietary supplement such as NAC in replacement of medical treatment for respiratory conditions like COVID-19. 
Popular Products:
In this section, we're going to introduce some of our popular NAC products:
How To Take Hi-Tech Pharmaceuticals NAC:
Hi-Tech Pharmaceuticals recommends to take one (1) capsule 2 times a day.
Customer Review By Christian: "NAC is hard to find. Great product and better price." Posted On 10/20/21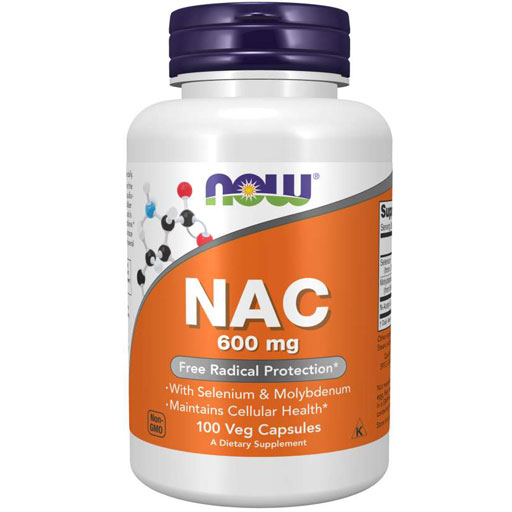 How To Take NOW Foods NAC:
NOW Foods suggested dosages and directions state:
For the Tabs: Take 1 tablet 1 to 3 times daily.
For the Veg Caps: Take 1 capsule twice daily.
Keep freshness packets in bottle until it is empty. Keep bottle tightly closed at all times in between usage. Natural color variation may occur in this product when exposed to air. Speckling in capsule may occur but does not affect product quality. Store in a cool, dry place after opening.
Customer Review By Tammy: "I love what this supplement has done to help with my mucus/allergy problems. I take it twice a day. I've felt great ever since I started taking these!" Posted On 12/2/20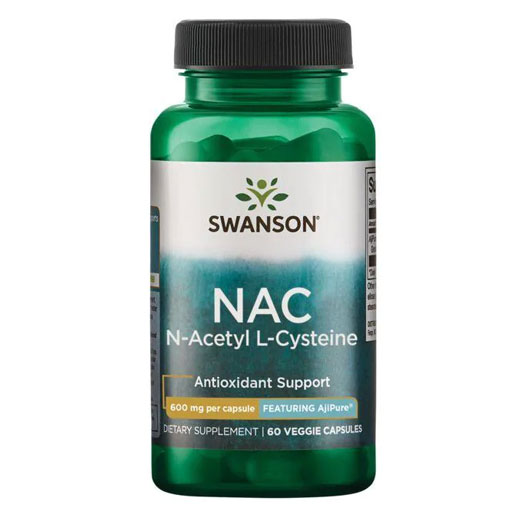 How To Take Swanson NAC:
Swanson recommends to take one capsule per day with water or as recommended by your healthcare provider.
Customer Review By Rosie: " I am very pleased to be feeling healthy and well. Great!" Posted On 12/2/21
Life Extension N-Acetyl-L-Cysteine
How To Take Life Extension NAC:
Life Extension recommends to take one (1) capsule one to three times daily, or as recommended by a healthcare practitioner.
Customer Review By J: "Excellent product and super responsive when I asked questions about products!!! Thank you!! I am a new happy customer" Posted On 10/14/21
Wrapping Up!
This wraps up our post on NAC. Thank you for reading! And as always, if there was something that wasn't clear, another question you want addressed, or if you have another idea for a blog, 
Looking for more to read? Checkout some of our other blogs!
Warnings And Side Effects: Hi-Tech Pharmaceuticals NAC
For adults only. Consult physician if pregnant/nursing, taking medication, or have a medical condition. Keep out of reach of children.
NOW Foods NAC
For adults only. Consult physician if pregnant/nursing, taking medication, or have a medical condition. Keep out of reach of children. Do not eat freshness packets enclosed.
Swanson N-Acetyl Cysteine
For adults only. Do not take this product if you are pregnant or nursing. Consult your healthcare provider before use if you are taking any prescription medication or if you have a medical condition. Discontinue use if you experience gastrointestinal discomfort.
Keep out of reach of children. Do not use if seal is broken. Store in a cool, dry place.
Life Extension N-Acetyl-L-Cysteine
Those who supplement with NAC should drink 6 to 8 glasses of water daily in order to prevent cysteine renal stones. Cysteine renal stones are rare but do occur.
KEEP OUT OF REACH OF CHILDREN
DO NOT EXCEED RECOMMENDED DOSE
Do not purchase if outer seal is broken or damaged.
When using nutritional supplements, please consult with your physician if you are undergoing treatment for a medical condition or if you are pregnant or lactating.
Disclaimer:
†PLEASE NOTE: The intention of the information provided is for reference only. We are in no way providing medical advice or instruction. The information provided in this guide is based on anecdotal information and available studies/reviews. It is our goal to maintain and display accurate information. Yet, we can't guarantee it represents the latest formulation of the product or information. If you have any concerns, please visit the manufacturer's website. Also, the information above is not a representation of our views at Same Day Supplements. Rather, these are the views and information provided by the manufacturers and users. The Food and Drug Administration has not evaluated these statements. Finally, the intention of these products are not to diagnose, treat, cure or prevent any disease or illness.
The post NACWhat Is NAC And How Can It Help You appeared first on Supplement Reviews Blog.