Cole Hauser on His Early Life, Yellowstone, and Being a Badass
"This is supposed to take an hour?"
The moment Cole Hauser settles in for an early February interview, he makes it clear he's not a big fan of long conversations. Which is a shame for two reasons: One, because he plays ranch foreman Rip Wheeler on the megahit TV show Yellowstone, so he is very squarely in the media spotlight. Two, because the interview is actually supposed to take two hours.
Hauser isn't currently filming the show—he's in Mississippi working on a movie with Morgan Freeman—so his hair is its natural reddish-gray instead of Rip's jet black. Rather than a cowboy hat, he wears a baseball cap sporting the logo of the Black Rifle Coffee Company, which, like Hauser, is a big supporter of veterans. And instead of Rip's ranch jacket, he wears a Las Vegas Raiders hoodie; Hauser is a lifelong fan.
"In general, I like to communicate and be done," he continues, stressing the final word as he sweeps his arms in front of him like a baseball umpire calling Safe! "I have a hard time sitting still."
He smiles, but there's a hint of menace behind what he says. It's pretty clear that Hauser really doesn't want to sit here schmoozing for an hour (or, uh, two). Rip would no doubt feel the same way. But while the character might, say, hurl venomous snakes at anyone asking too many questions, Hauser settles into a plaid easy chair to discuss a decades-long career culminating in him playing one of the most popular characters on television.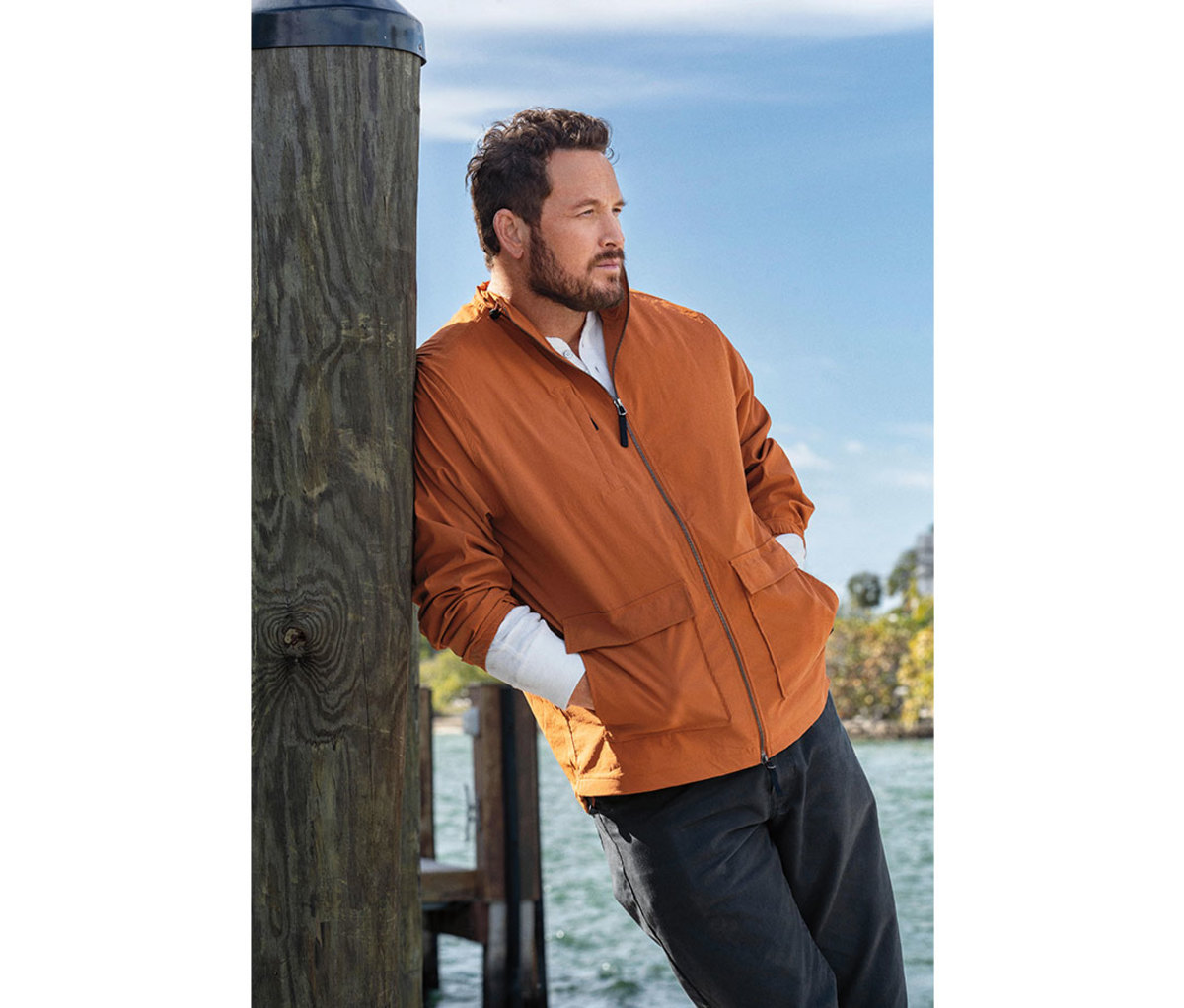 Ryan HattawayTRUE GRIT
Hauser's childhood was basically a Yellowstone audition. He was born on a ranch just north of Santa Barbara, and some of his earliest memories are of learning to ride horses. When he was 4, he and his mom moved to a 1,500-acre ranch near Eugene, OR, beginning a period of his youth when he says he was happiest, surrounded by animals while patrolling the pastures with his BB gun. He describes his mom as a vagabond and hippie, and so after a few years in Oregon she and Hauser moved to Clearwater, FL, a jarring transition the actor says he "wouldn't wish on anyone." Not that he has anything against Florida; he, his wife and their three kids currently live there.
By the time he was 12 he was back in California, and it was while in school there that Hauser decided to take an acting class—though not because he had any real interest in it. "It was just a fuck-off class," Hauser says. "There were good-looking girls, and you do a few plays. But I fell in love with acting and caught the bug."
When he told his mom about his desire to pursue it as a career, she had some interesting news for him: Her maiden name was Warner as in Warner Bros. It turned out Hauser was a descendant of Hollywood royalty. That didn't mean he'd have an easy time making it in the entertainment industry, however. In fact, his mom made it as difficult for him as she could.
When Hauser first started auditioning in L.A., his mom would put him on a bus. Five hours later, he'd arrive in the city and walk to whichever studio he had to get to. His auditions would typically last minutes, at which point he'd head back to the bus station for another five-hour ride back home.
After Hauser made that miserable trip multiple times, his mom acknowledged he was serious about acting. So, she filled him in on yet another fascinating family fact: Cole's dad, Wings Hauser, was a longtime actor in L.A. who'd made a career of guest-starring on popular TV shows. The 12-year-old Cole hadn't had any contact with his father for a decade, but nevertheless, at his mom's suggestion, he moved in with him to be closer to the studios. Discovering that his dad was at the time struggling with alcohol and drug addictions, Cole found himself in need of a new place to live. He chose an old PT boat docked in nearby Marina del Rey.
A teenager leaving home, moving to Los Angeles, discovering his previously estranged father was in no state to care for him, living alone and continuing to audition for roles he wasn't necessarily getting—it was a recipe for disaster. But Hauser, still the kid who'd loved roaming the ranch up in Oregon, thrived.
"That was an awesome time," the now-47-year-old says of his days living on the boat, "because it meant freedom."
His first big break was a role in the 1992 movie School Ties. Hauser was so inexperienced that the movie's Academy Award–winning cinematographer, Freddie Francis, would work one-on-one with him after shooting wrapped for the day to teach Hauser how to hit his marks—in essence, how to stand in the correct place when filming scenes. The cast featured several then-unknowns who would go on to fame and fortune—Chris O'Donnell, Brendan Fraser, Anthony Rapp. Hauser struck up an especially close friendship with a pair of cast members named Matt Damon and Ben Affleck.
The following year, Hauser again joined a talented ensemble of young actors, including Affleck, in the now-classic Dazed and Confused. By that point, Hauser had moved into a house that did not float, and Affleck and Damon, fresh off a plane from Boston, crashed at his place for several months. While there, the two of them worked on the script for Good Will Hunting. It was only when they sold it, Hauser says, that they had enough money to move out. Hauser was cast as one of Will Hunting's best friends in the film, which earned Damon and Affleck an Academy Award and made "Matt & Ben" a cultural phenomenon.
"Seeing good friends blasting onto the scene like they were helped me understand what my path should be," Hauser says. "I didn't want to be pushed into projects I didn't want to do, and I wanted to take risks like they did. It made me think about how I wanted to be perceived, and what people I wanted to surround myself with."
He ended up making some pretty good choices. Even before Good Will Hunting premiered, Hauser had started dating photographer and actor Cynthia Daniel, his now-wife whom he's been with for more than two decades. A few years after he met Daniel, he befriended a producer named John Linson and, later, a writer, actor and director named Taylor Sheridan. They're the co-creators of Yellowstone.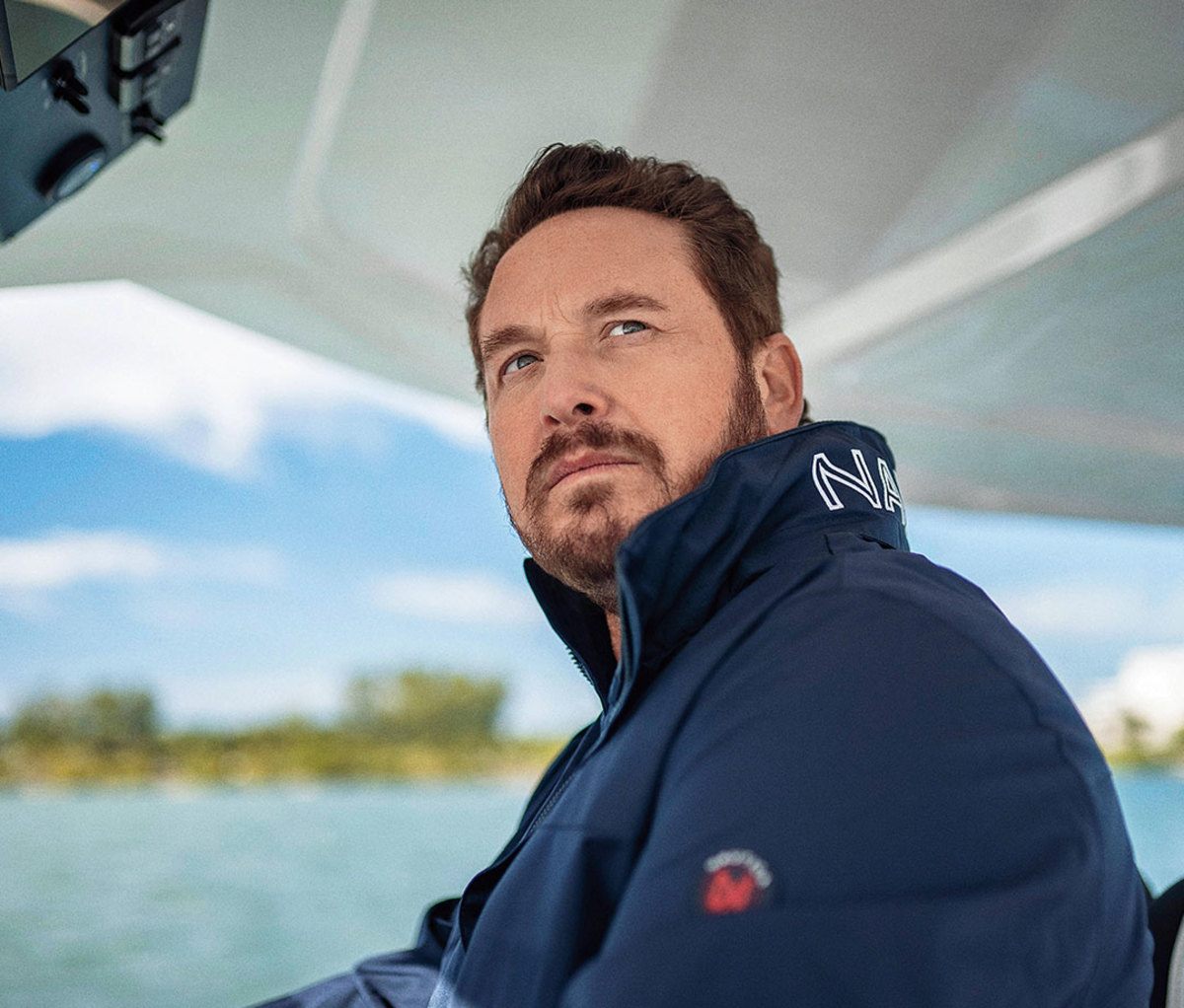 Ryan HattawayRIDING WITH THE PUNCHES
Though Hauser grew up around horses and had continued riding periodically in adulthood, he had a lot to learn in order to play a guy who has spent his whole life on a horse. Hauser spent a ton of time learning how to ride and rope, a process he says is so physically demanding it's all he needs—along with a steady diet of meat and potatoes—to get in shape to play the physically imposing Rip. But no matter how many times he does it, the first time he takes a long ride before filming a new season always leaves him miserably sore the next morning.
Shortly before he got the role of Rip, Hauser actually broke his back falling off a horse while filming the movie The Last Champion. He was understandably worried about his ability to ride while prepping for the show's first season, preceded by two months of intensive cowboy boot camp. What he discovered, was that riding a horse was an ideal way to recover from falling off a horse."
It was like the old saying, 'Fuck it, you just gotta get back on the horse and do it," he says. "My back was so bad I couldn't move around very well, and so I lost strength in my stomach. What riding ended up doing is strengthening my back and my core."
In addition to being an expert rider, Rip is also a pretty talented fighter. Because there was no fighting boot camp, Hauser had to rely on past experience. Had he ever even, say, been in a bar fight?
"Does a bear shit in the woods?" he says with a laugh. "I've probably been in one on every continent. I don't think there's anything wrong with fighting. Sometimes I'm just tired of words, so let's beat the shit out of each other. Maybe at the end of it you'll buy me a Guinness and I'll buy you a Bushmills, and we'll be done. It's kind of what guys do."
Sheridan feels similarly. In fact, the second time he and Hauser met each other, the two of them got into a fight. They know each other so well at this point that Sheridan, who has written or co-written every episode of the show, uses aspects of Hauser's early life to elicit emotional responses from him on camera.
Rip's familiarity with fighting may be one of the many reasons he's always been in love with Beth Dutton, an occasionally terrifying monster played brilliantly by English actress Kelly Reilly. Their relationship, which culminated in an amusingly unconventional marriage ceremony at the end of last season, forms the heart of the show. Beth is the daughter of John Dutton (played by Kevin Costner), who is also Rip's surrogate father, but somehow that never feels weird. And despite the sometimes dysfunctional nature of the relationship, fans have always pushed for the couple. As Hauser explains it, it's that turbulence that makes fans identify with and care so much about Rip and Beth.
"There's such an honesty and a truth to them—their love is so raw and real," he says. "They're not perfect, and people want to see imperfection. The relationships you see in films are often just kind of bullshit and magical. Most relationships are just not that way."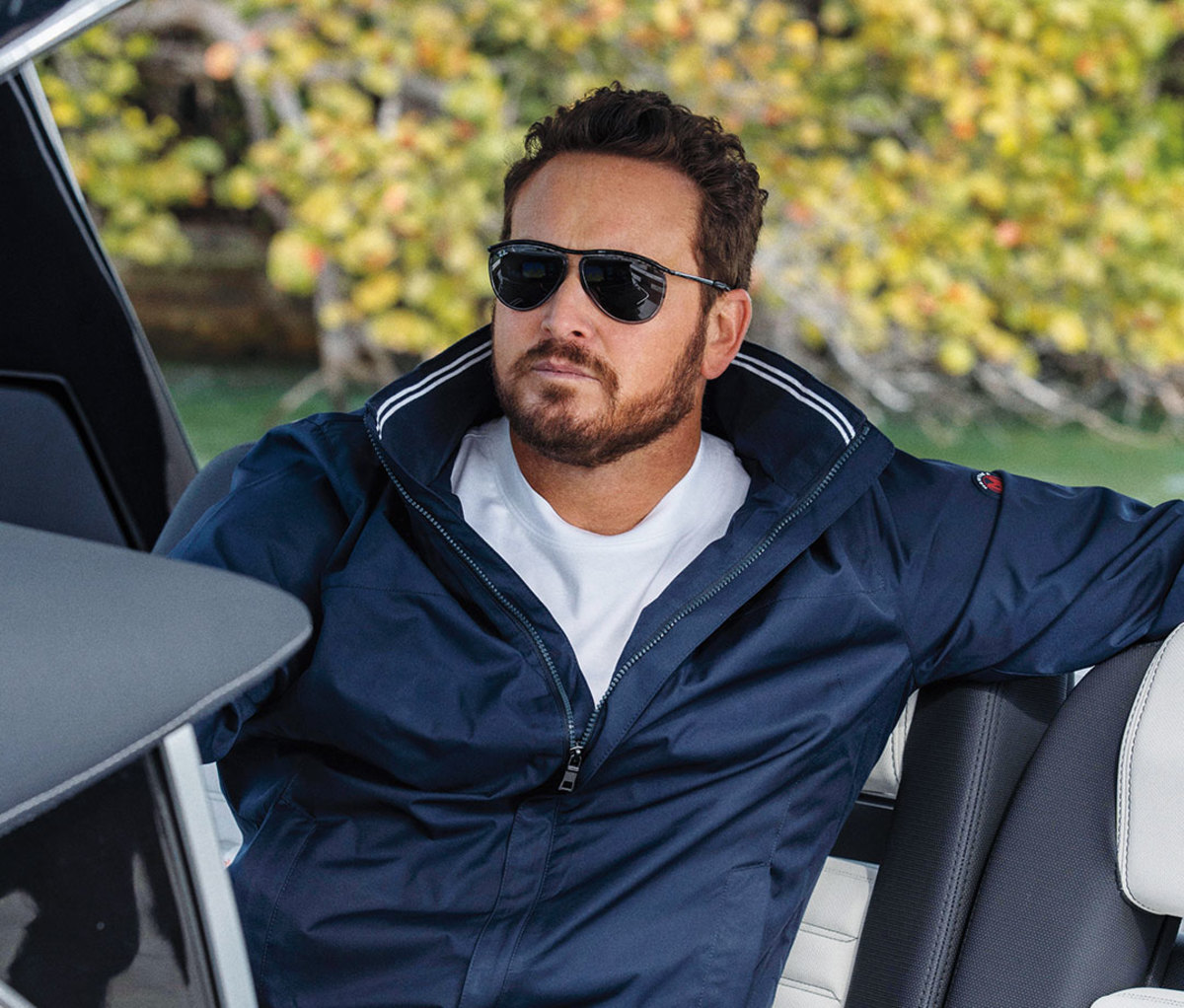 Ryan HattawayTHE "RIP" EFFECT
Earlier this year, Hauser and Sheridan traveled to the Fort Worth Stock Show & Rodeo, where there were—not surprisingly—plenty of Yellowstone fans in attendance. Those fans got pretty excited when they saw their favorite cowboy wandering around.
"All I can say is thank God for the Fort Worth Police," Hauser says of being mobbed by fans. "Not to sound like an asshole, but I felt a little bit like Elvis. Women—especially after they've had a few drinks…" He lets that hang. "Well, it can get a little strange."
Hauser sadly won't elaborate, and he's quick to add that even though a few cops may have been needed to keep order, every interaction he's had with Yellowstone fans has been respectful and positive. The people he encounters aren't excited solely because Hauser is on a TV show they watch. Instead, he says, they demonstrate their genuine love for and connection with Rip—sometimes in ways that leave Hauser speechless.
"I was sitting at the rodeo, and this woman comes up to me with her brand-new baby—and she says to me, 'This is Rip,'" Hauser says. "I'd seen a couple of crazy girls tattoo him on their arms, but this was something else. Taylor and I just looked at each other. We both felt honored. I mean, that was pretty cool."
Yellowstone babies and Rip tattoos are just two of the many examples of the show's increasing popularity. The Season 4 finale that aired earlier this year was the most-watched episode of cable television since 2017. Like Law & Order or NCIS, the show is starting to become its own franchise. Its first spinoff prequel, 1883, which takes place sometime around 1883, was recently renewed for a second season. Another prequel series, titled 1932 (it picks up approximately 50 years after 1883), is in the works, as is Texas-based spinoff 6666.
The show is also finally getting some delayed acknowledgment from Hollywood itself. For the first time this year, Hauser and the rest of the cast were up for the Screen Actors Guild's coveted Outstanding Performance by an Ensemble in a Drama Series.
"One of the coolest things is that places like California, New York and Hollywood are catching on," Hauser says. "I don't know why they didn't seem to care for the first few years."
Despite these and other signs the show is a hit with everyone everywhere—it's no coincidence that fashion journalists spent much of last year chronicling the return of "Western fashion" in places like New York and Los Angeles—Yellowstone's story lines and themes still get it pigeonholed as Red State entertainment: a white family that seeks to maintain its hold on power and way of life, which are being threatened by big business, people of color (the fictional Broken Rock tribe), the government and criminals.
It's a fraught issue, and when the topic comes up Hauser nods and sighs, then takes a moment to think about how to address it. While he acknowledges who the show's main audience has been, he also thinks the show's themes are more universal and less political than others make them out to be.
"A lot of people who watch the show live in the 'Red States' or the heartland—whatever you wanna call it. I don't want to be offensive to anyone," he says. "I just look at the show as being about the old and the new—and that's just who we all are. That's America for you."