United Just Made It Easier to Watch TV on Your Flight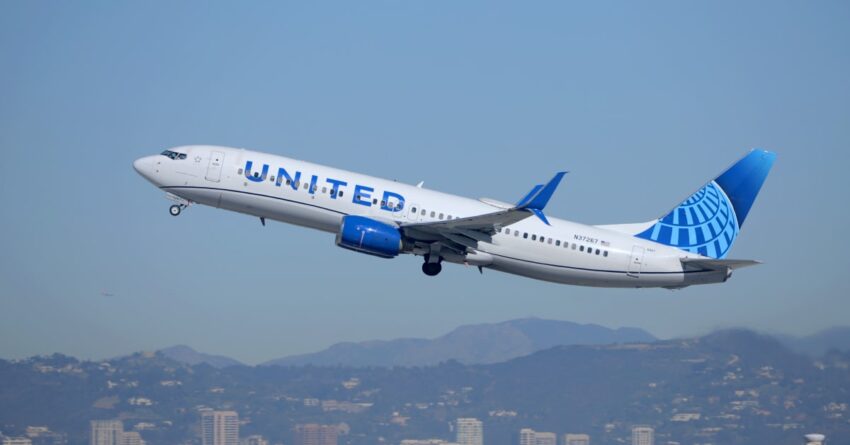 How many times have you gotten on a flight and sat down ready to watch a movie only to realize your wireless headphones can't connect to the screen? Many times it seems like wired headphones are designed for use only in inconvenient situations like these. 
United Airlines is working to solve the problem and improve your flying experience by expanding Bluetooth connectivity on its flights. The airline just announced that more than 800 of its jets will come equipped with Bluetooth technology by 2032, a massive jump from the roughly 100 planes that already have the feature. 
The company made the announcement at a media event with Apple to coincide with the tech giant's release of iOS 17 and related changes to its second-generation AirPods Pro. It's the latest partnership between the two corporations over the years. Back in 2011, United became the first airline to implement paperless flight decks in the cockpit by having pilots use iPads; Touch ID later became an integral part of getting a plane off the ground, allowing crew members to instantly get the green light on documents required for takeoff. More than 120,000 Apple devices were given to United employees to increase connectivity between workers and flight operations. 
Related: United Airlines Plans to Charge Passengers For Overhead Bin Use
The use of Bluetooth on planes was another area where United was a pioneer. "United was the first U.S. airline to roll out Bluetooth," the airline's Chief Information Officer Jason Birnbaum pointed out in a statement. Seeing what AirPods are now capable of, the company "knew it could be a game changer for our customers and our employees." 
"People want to stay connected while they're in the air, but there's also a lot of interactions between our crew and customers," he said, adding "The technological combination of wireless connectivity, Conversation Awareness, and Adaptive Audio result in a great experience for everyone."
It might take some time before you see Bluetooth on your next flight, though, so keep a cheap wired pair in your bag just in case.