Terrell Owens Reportedly Hit by Car Over Basketball Game Argument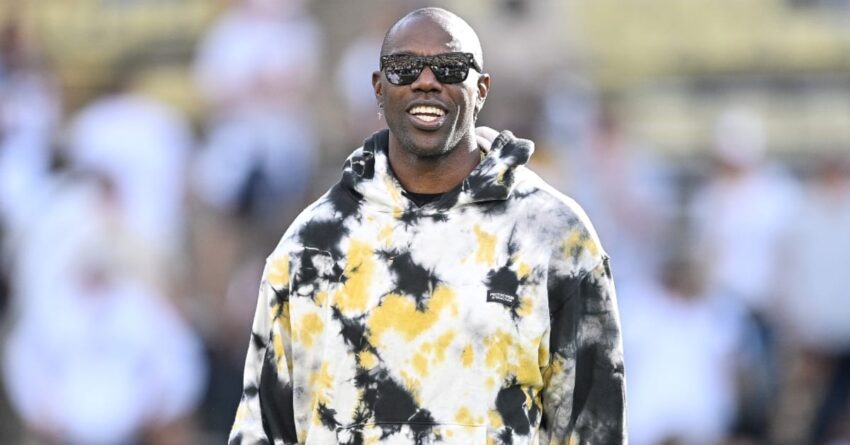 Legendary yet controversial NFL wide receiver Terrell Owens had a scary run-in over an argument that transpired during a pickup basketball game on Monday evening. And according to law enforcement, the other unnamed party actually hit Owens with their car.
TMZ Sports reports that Owens had been shooting hoops in the Calabasas, CA area when he allegedly got into an argument with someone else on the court. Following the game, the man who had been arguing with Owens, is said to have driven his car straight into the 49-year-old's knee. Owens did not require medical attention, but regardless, officers took down a report for assault with a deadly weapon. No arrests have yet been made while an investigation remains ongoing.
Owens, who was inducted to the Pro Football Hall of Fame in 2018 in his third year of eligibility, was selected in the third round of the NFL Draft by the San Francisco 49ers in 1996 and went on to play seven seasons with the team. After that, he was traded to the Philadelphia Eagles, where he spent two seasons, before signing with the Dallas Cowboys in 2006. Following three seasons with the Cowboys, Owens finished out his NFL career with one season each with the Buffalo Bills and Cincinnati Bengals; presumably with no bridges left to burn.
During his time with the NFL, Owens became known for his various off-the-field controversies and over-the-top touchdown celebrations, the latter of which got him slapped with fines from the NFL front office on a number of occasions. Most recently, he made headlines over a public feud with Stephen A. Smith. It's unclear if Owens, shall we say, lack of sportsmanship preceded the argument on Monday. Regardless, he's lucky not to be more seriously injured.