Take Your Training to the Next Level With G-SHOCK MOVE Burning Red Series Watches
This article was produced in partnership with G-SHOCK
Brains and brawn abound with the new G-SHOCK MOVE Burning Red Series lineup of innovative fitness watches. The upgrade introduces a fiery red colorway to the popular GBD200, GBA900, and GBDH1000 models. Beyond eye-catching aesthetics, the G-SHOCK MOVE lineup pairs legendary toughness with advanced workout-tracking capabilities—an ideal choice for fitness enthusiasts looking to take their training to the next level.
Leading the charge is the popular GBD200—a hybrid smartwatch that pairs innovative tech with a slim case that never slows you down. With a reputation for extreme durability, you can be confident this timepiece maintains the G-SHOCK legacy—boasting dependable shock resistance and 200-meter water resistance.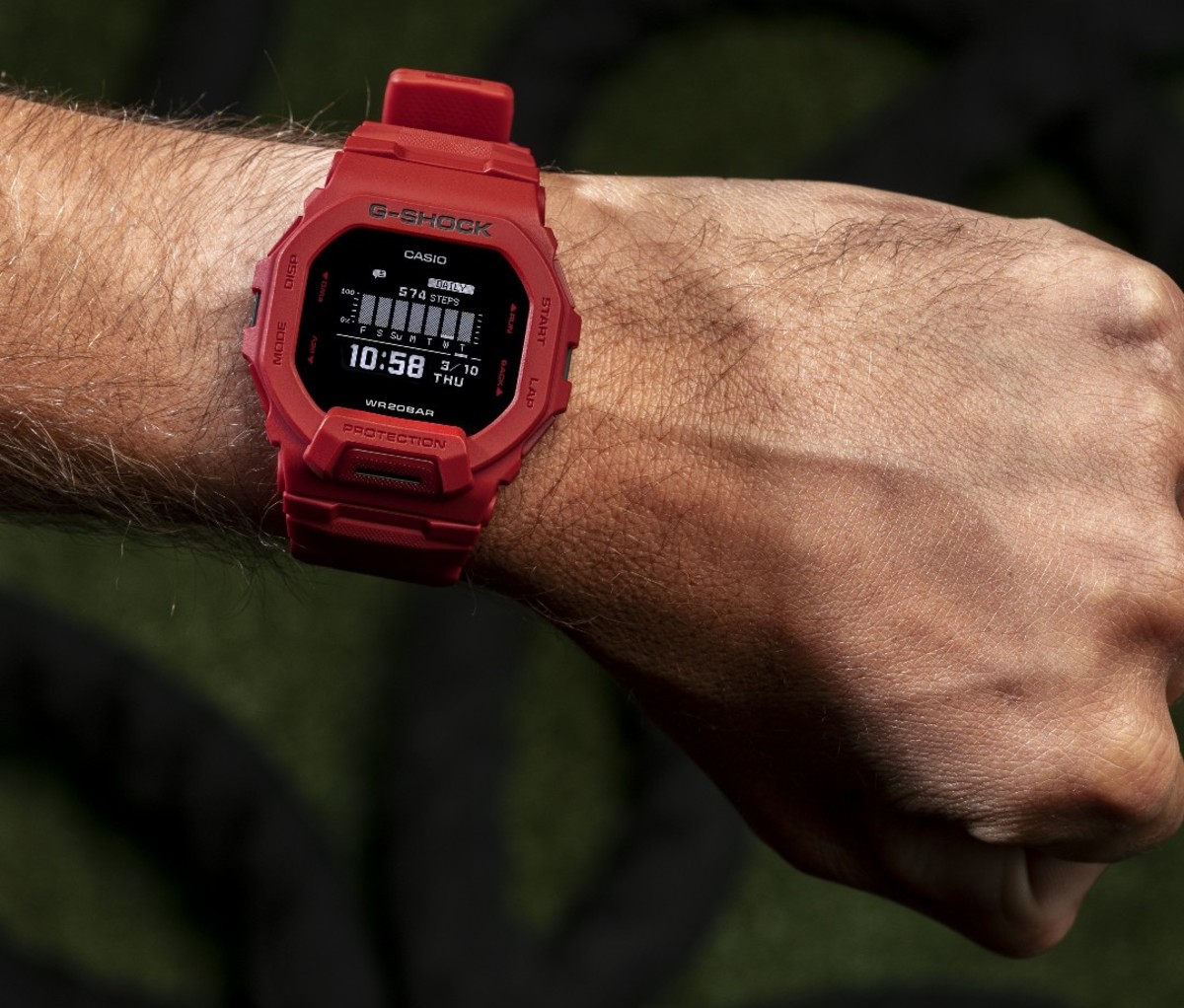 Courtesy ImageG-SHOCK GBD200 Specs: More Than Meets the Eye
Reaching fitness goals is all about tracking progress, and the GBD200 doesn't miss a step. A built-in accelerometer and Bluetooth functionality work in tandem to measure running speed and pace, distance, calorie consumption, and more.
Once paired with the G-SHOCK MOVE app, the watch automatically sends recorded daily movements and workout stats. The watch face even shows workout intensity and an achievement graph to help you stay on-target to reach wellness and fitness goals. The visual chart is an easier way to gauge progress instantaneously, rather than parsing through data.
The Auto Lap feature is great for runners or athletes trying to increase speed, as it automatically keeps track of times over a set distance—like doing repeat 200-meter sprints on a track or hill repeats in a park.
The GBD200's high-contrast MIP (memory in pixels) display makes it easy to view real-time workout stats and smartphone notifications in low-light conditions for all you early-morning or late-night grinders.
What's more, there are five buttons—two on each side and one on the front—to navigate menus, begin workouts, view notifications, and more. Each button requires a firm press, so you don't have to worry about accidentally hitting one in the midst of a workout. The more pronounced buttons also make it easier to navigate when you're sweating bullets.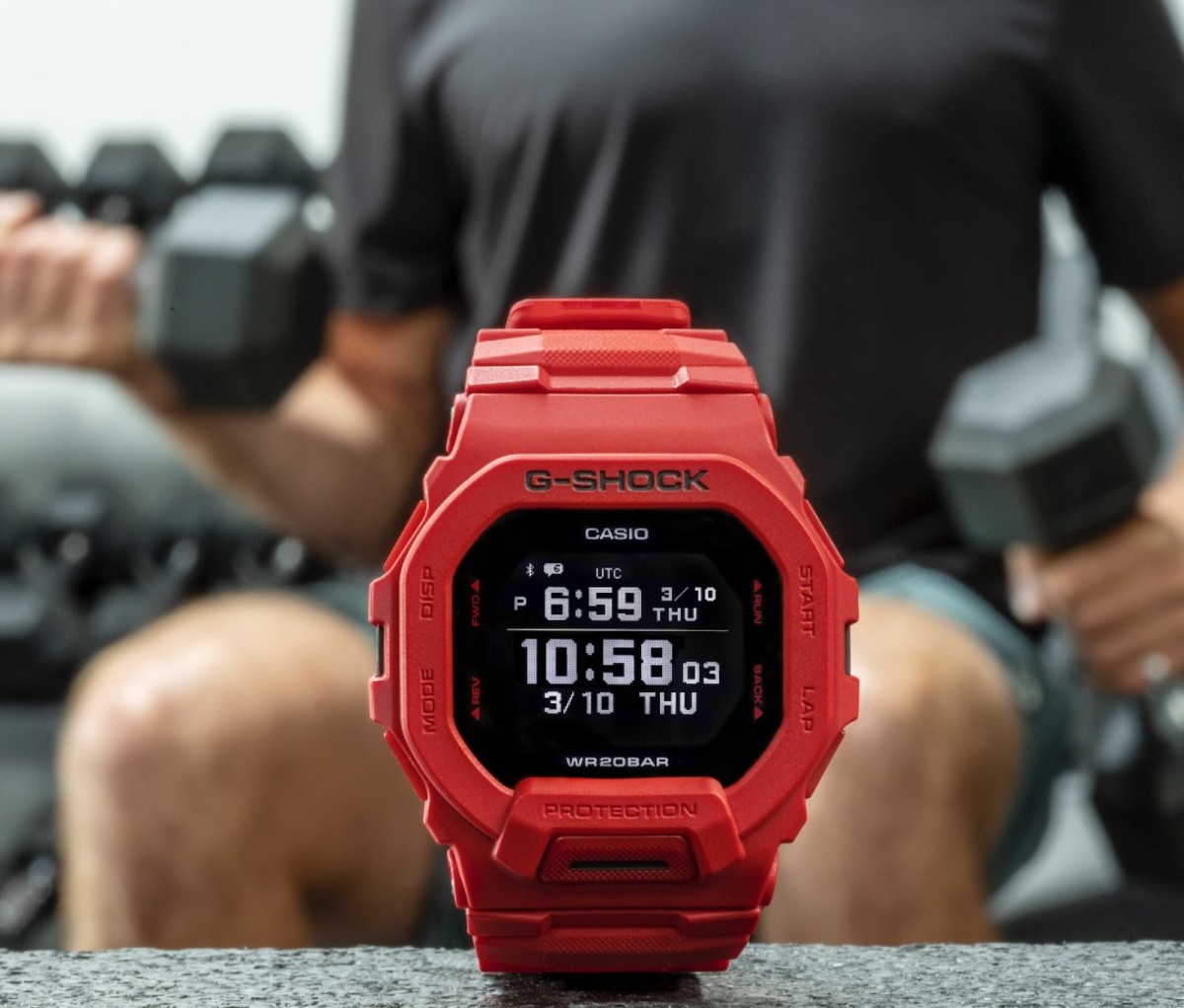 Chris Wellhausen
While many fitness watches feel bulky on the wrist, the GBD200's low-profile size allows you to comfortably wear it all day. At only 58 grams and 15mm thick, it won't snag your cuff or distract from your workout (or sleep). With multiple band holes, the watch's urethane band improves air exchange and provides enhanced comfort, moisture control, and a budge-proof fit on the move.
We also loved that the GBD200 runs on a single internal battery. While much more expensive smartwatches require daily charging and regularly run out of juice, this is a watch that can keep up whether you're testing your limits on a day hike or having an active weekend running to and from your CrossFit box.
And then there's arguably its most attractive feature: affordability. At only $150, the GBD200 is an incredible value for what you're getting—a premium hybrid smartwatch with reliable fitness tracking, easy-to-use functionality, legendary durability, and stylish looks. Considering most smartwatches are easily double the price, the GBD200 is a wise choice.
Get it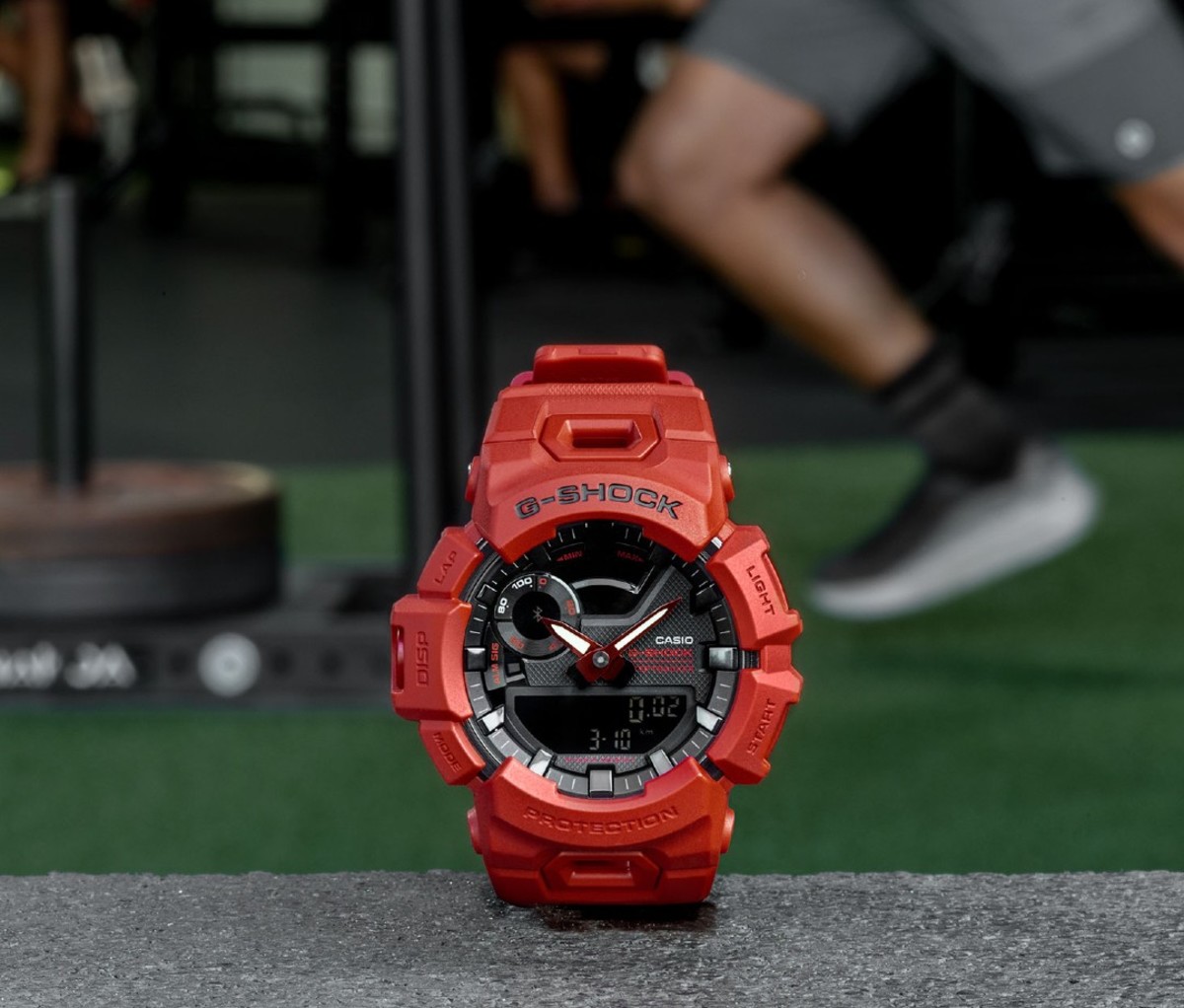 Chris Wellhausen
For those who prefer a multi-functional analog-digital display, the GBA900 model is a great alternative. At $130, it offers the same fitness tracking features and Bluetooth connectivity of the GBD200, while taking on the classic G-SHOCK shape and a larger LCD display.
Get it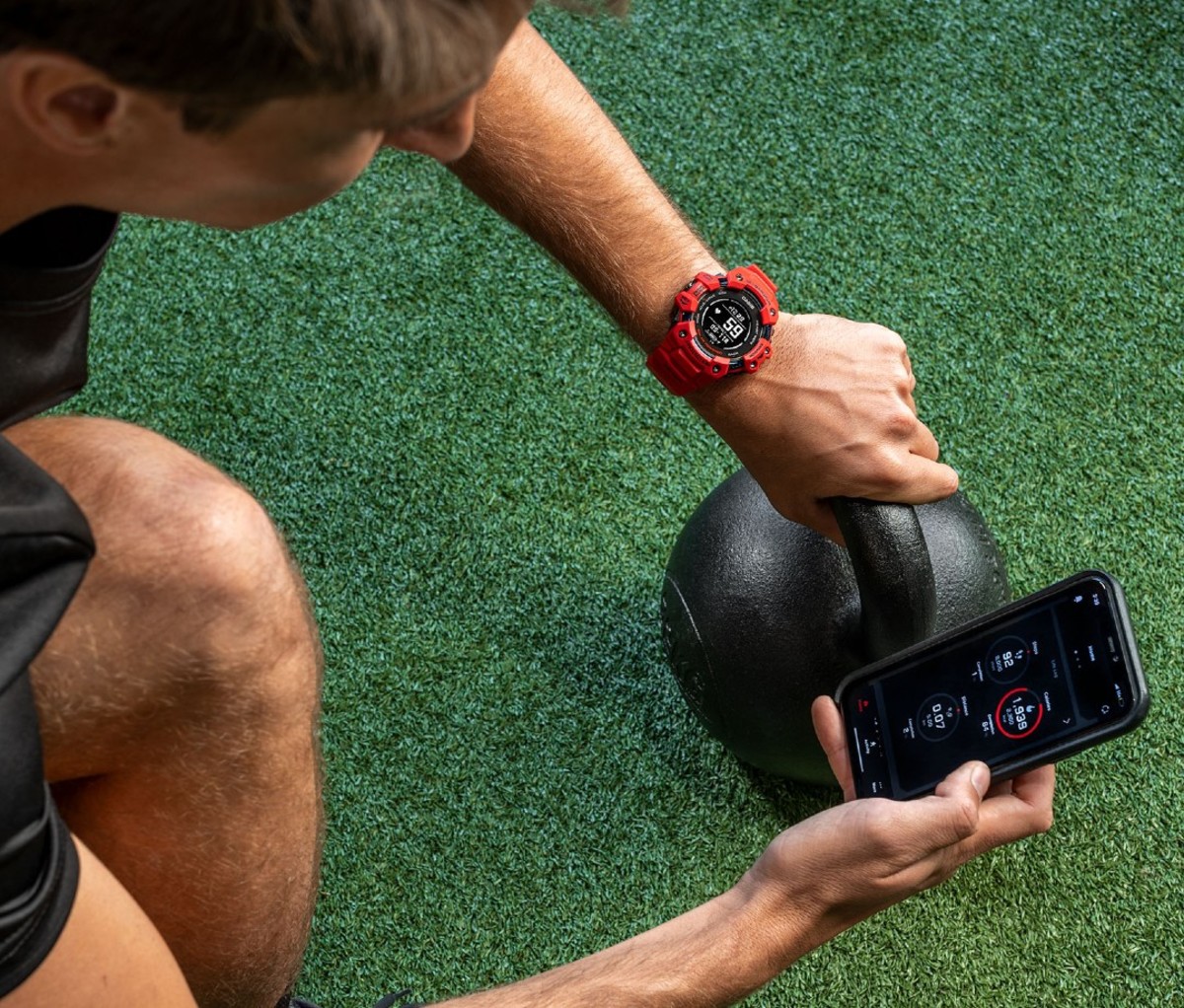 Chris Wellhausen
Rounding out Casio's trio of G-SHOCK MOVE fitness watches is the GBDH1000 model. This top-of-the-line timepiece is ideal for dedicated athletes looking for a traditional smartwatch and enhanced fitness data. It includes premium capabilities such as solar charging, GPS tracking, a heart rate monitor, altimeter/barometer, and much more.
If you're ready to take your workout to the next level, the G-SHOCK MOVE lineup can certainly rise to the occasion.