Study Reveals Staggering Amount of Vapes Thrown Away Yearly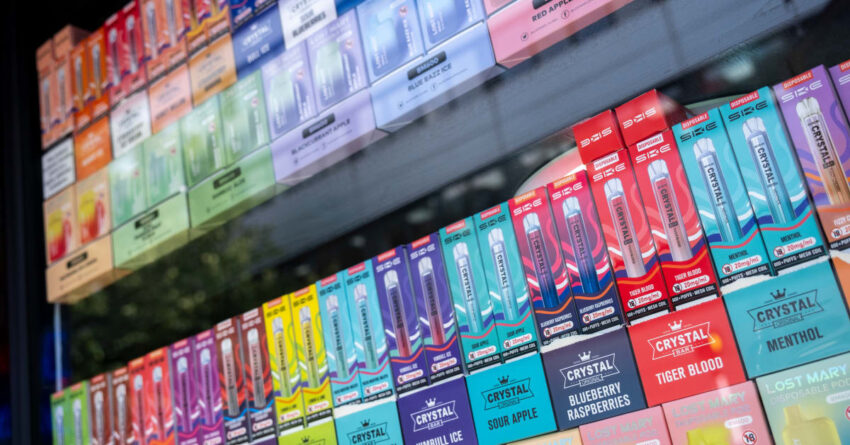 A new study by the United Nations Institute for Training and Research found that roughly 844 million vapes are disposed of every year, equalling the weight of six Eiffel Towers.
The shocking results were released in a report by the Waste Electrical and Electronic Equipment (WEEE). They say vapes are only a small part of a mounting issue known as "invisible waste," electronic items that users unthinkingly throw away even though they can actually be mined for lithium and copper, which in return can assist in the production of batteries, wind turbines, and electric vehicles. Worldwide, the U.N. estimates nine tons of electronic waste is improperly disposed of every year.
The report warns that it is likely the numbers have already been eclipsed, as results are based off figures from 2020. That especially pertains to vaping, which has continued to grow in popularity in recent years. A recent study in the U.K., for example, found that the vape disposals quadrupled from 2022 to 2023, rising from 1.3 million to almost 5 million per week.
Though discarded vapes have been known to spark fires, there's little organization or education in regards to their proper disposal. They're part of a growing mass of electronic waste. The researchers reported finding 910 million remote controls and headphones; 1.8 billion computer keyboards; and 3.2 billion electronic toys, the latter of which they say is the number one generator of invisible waste.
"People tend to recognize household electrical products as those they plug in and use regularly," said Pascal Leroy, Director-General of the WEEE Forum, who headed the study. "But many people are confused about the waste category into which ancillary, peripheral, specialist, hobby, and leisure products fit and how to have them recycled."
Leroy's colleague, Magdalena Charytanowicz, agreed. "We need to change that and raising awareness is a large part of the answer," she warned.
Other examples of e-waste, and items which require proper disposal, are electric toothbrushes and beard trimmers; remote controls; speakers; LED lights; heat and smoke detectors; power tools; and medical equipment.
"Much effort and progress was made around plastic pollution and people are now more conscious about it, especially with a UN treaty on plastics in the works by 2024. We hope the same will occur in the e-waste field," Charytanowicz concluded.