S2 – 11: Decoding Body Language with Linda Clemons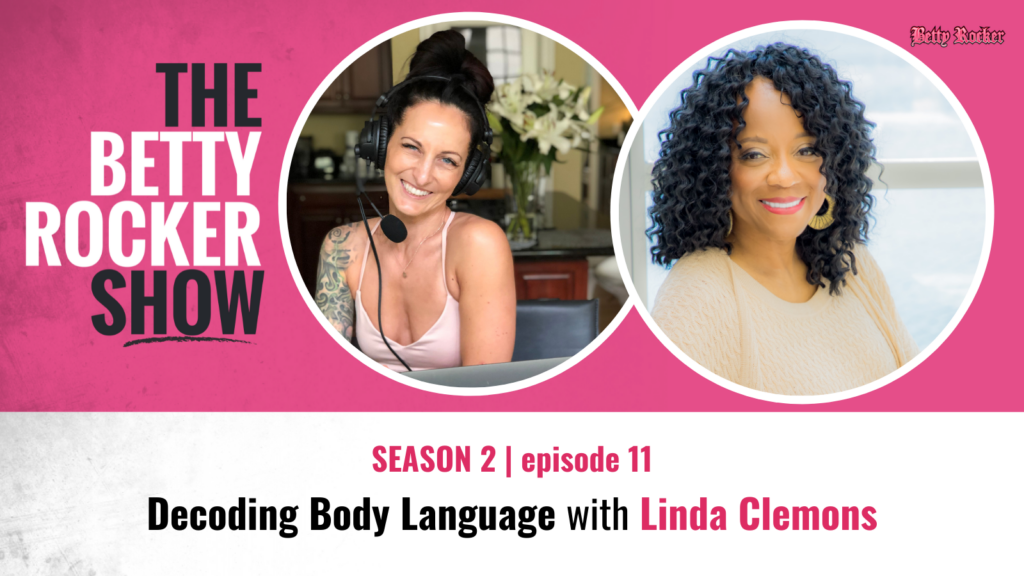 Welcome to The Betty Rocker Show, the place to be to nourish your mind, love your body, and rock your life.
Today I'm talking to body language expert, Linda Clemons and we're going to get into those parts of communication that are non verbal – all those times we need to draw on our intuition to help us decode what people actually mean.
Maybe you'd like to know how to tell if someone is lying or telling the truth. Or maybe you'd like to consciously use your own body language to build more trust in your relationship, or show up more confidently at work so you get noticed for that big promotion. These are just some examples of how we can use body language to give us the edge when it comes to communicating.
Linda Clemons is the CEO of Sisterpreneur® Inc, which educates and empowers female entrepreneurs. She is an award-winning, record-setting sales producer. A body language expert trained and certified in Analytic Interviewing and Statement Analysis

(a process used to detect deception) Linda is one of the top global sales trainers, assisting her clients in generating over two billion in sales.
Some of her clients include the FBI, major airline and hotel companies, Spanx, Google, Microsoft, Twitter, Major League Baseball, and more. She has shared the stage with Oprah Winfrey, President Obama, Dr. Condoleezza Rice, and Steve Wozniak to name a few.
I've had the privilege of seeing Linda in action, and was even an example in one of her live talks. It's really amazing to witness how she seems to be reading the minds of everyone in the room with her ability to decipher body language. To quote from her site: "There Are Hundreds of Experts, But Only One Linda Clemons."
She's here today to break down some of her tips and tricks, and leave you with some actionable steps you can use right away to crack the body language code. Get ready to take notes, and join me in welcoming her to the show!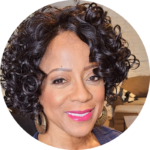 From her site:
Linda references this great quote from Grace Lichtenstein on her website: "Work for a cause, not for applause. Live life to express, not to impress. Don't strive to make your presence noticed. Just make your absence felt."
Linda Clemons is a charismatic speaker and corporate trainer with more than three decades' experience helping clients boost their sales. As a nonverbal communications expert, she provides sales and leadership teams with an awareness of how body language can improve performance and outcomes.
In This Episode You'll Discover:
Meet Linda Clemons [1:09]
Linda's background
The benefit of developing more confidence in our self-presentation
Why body language is such an important aspect of communication (2:48)
Non-verbal communication is our first language
How our thoughts translate into our body
Intro to limbic system
How our feelings translate into our communication
The congruency of our words, tone and non-verbal communication
"I cannot hear what you are saying, because who you are being is getting in the way."
Unpacking the limbic system and how that relates to your intuition (5:37)
The amygdala and its purpose
The fight or flight response
How the amygdala drives communication
Friend or foe?
The different parts of the brain
Disruptors that impact our ability to listen to our intuition (7:56)
Why you may feel conflicted while receiving messages from friends, family and social media
Your gut feeling and how it connects to your intuition
The frustration we may feel with mixed messages
How can we spot lies and incongruencies? (10:14)
The baseline in non-verbal communication
Reading non-verbals in clusters
Make sure that there is congruency: in their words, tonality and body language
What is the context of the communication?
What is the cultural tone of the communication?
Rock Your Life: home workout studio and women's fitness community [19:14]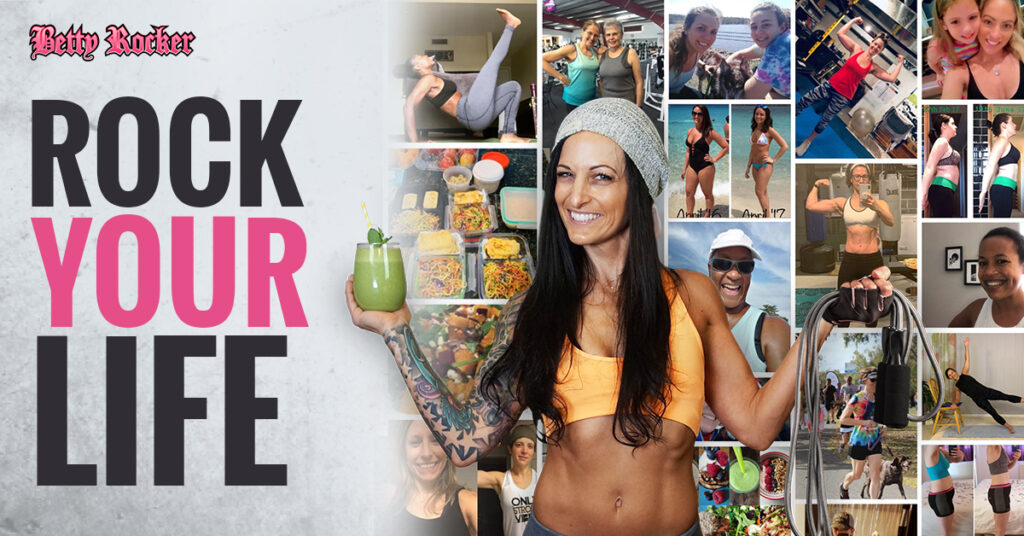 Today's podcast is brought to you by ROCK YOUR LIFE, my online home workout studio and uplifting women's fitness community where you can take as many 30-day challenges as you like for consistent, sustainable progress. For added variety, we offer 5 new classes each week, healthy recipes, a private women's only support community and MORE!
New members can get a 30-Day Trial RIGHT HERE!
Using our powerful empathy to see beyond incongruent body language cues [22:13]
We can't assume we know what people are going through
Remembering to wonder about someone's story
Seeing beyond gender, ethnicity, financial background
Being present in other people's presence
The lean in [25:22]
What we lean into
What we lean away from
How our thoughts and reactions translate into our physical responses
Developing and deepening our empathy, intuition and self-expression [27:53]
Understanding the signals we ourselves are putting out
Expressing ourselves in alignment with our intentions
Using your tone to express the intention you have for the communication
Body postures that express different feeling states
Opening up your power zones (32:08)
What the position of your power zones is communicating
The throat, the heart, the belly and the groin
How it feels to communicate with someone whose heart is open vs. closed
How our feelings shade our body language (34:21)
How our body language expresses our emotions about people from our past relationships
While we may be able to say we feel something, our body language may express something else
How understanding this in yourself can help you see when others are being untruthful
I

Vanilla Protein Powder from Whole Betty by Betty Rocker [38:10]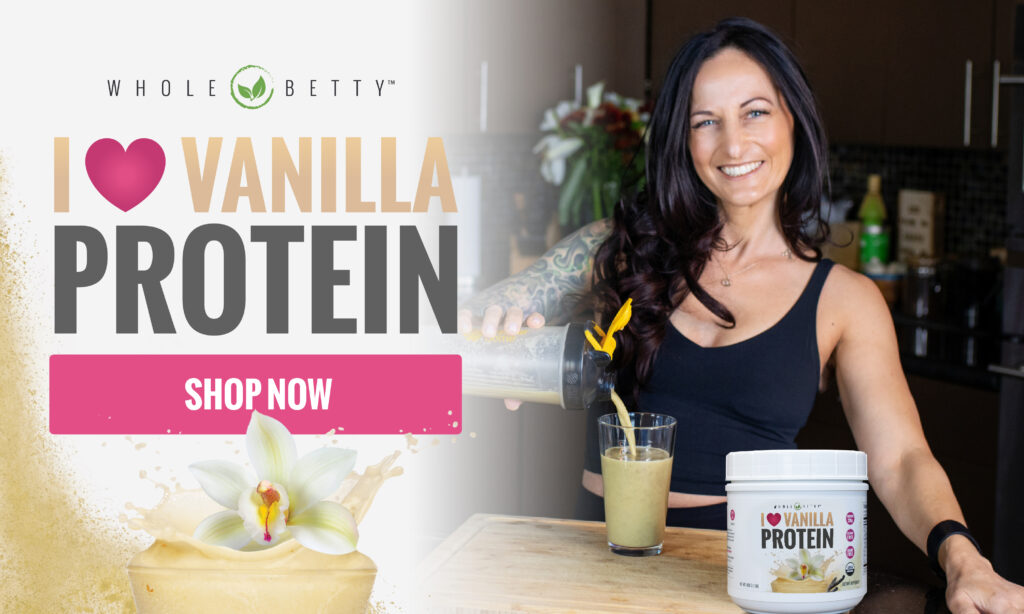 This podcast is brought to you by I

Vanilla Protein Powder, my 100% organic, whole food blend of 4 plant protein sources that delivers 20 grams of protein to your body in a tasty vanilla shake to support your active life!
CLICK HERE to learn more about I

Vanilla Protein!
How working on your strength, posture and alignment can improve your confidence [39:55]
How chronic sitting and computer work can put us into unintentionally closed off posture
How developing our physical strength can help us develop mental strength
"What we think about, we be about"
Self expression choices (like clothes) relate to our mental state
Using power stances to increase your confidence [42:24]
Guided power stance
Noticing the way you feel when you open yourself up
How the brain gets signals from the body positions
The discipline of the body is often perceived in business as a discipline of the mind
The self value we feel when we take care of our bodies (45:38)
Making the most of the time we have
Getting in tune with our intuition and the signals we're sending out
Developing the signals others are sending us
This Week's Challenge(s) [46:40]
Our words are 7% of our communication. Our tonality is 38% of our communication. Our non-verbal is 55% of our communication. Your words are power, your tone is powerful, but your body language is critical.
Your challenge: practice becoming a tone master, and be aware if your BODY LANGUAGE is congruent with your words and your tone.
Connect with Linda Clemons:
Coming up next: Coming up next I'm talking to Amisha Klawonn, an Embodiment and Sleep Coach, Yoga Therapist, and Integrative Physical Therapist. She applies many aspects of women's health in her practice, including polyvagal theory and hormone health, and draws from her integrative physical therapy expertise in the areas of visceral mobilization and holistic care for the whole person.
We'll be getting into many practical tips you can use in your life to invite in more balance, deeper rest and more self love. I'm looking forward to sharing that conversation with you!
Love The Betty Rocker Show? We do too!

Share it with your friends, and subscribe on your favorite podcast player to be alerted when new shows drop!
Ask Betty Rocker a Question for the Show
?>
Love The Betty Rocker Show? We do too! Share it with your friends, and subscribe on your favorite podcast
player to be alerted when new shows drop!
ABOUT THE BETTY ROCKER SHOW:
Join me for open and thought provoking discussions about health, fitness, and how to stop undermining ourselves – and start taking meaningful action that makes us role models to others…
….and, listen in on my intimate conversations with amazing thought leaders, health care professionals, athletes and celebrities to learn their secrets and insights for overcoming life's challenges, living longer, healthier, stronger and more #flawsome lives.
New shows are released every other week during Season 2 of The Betty Rocker Show.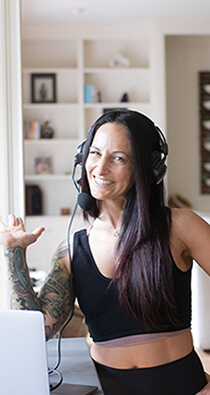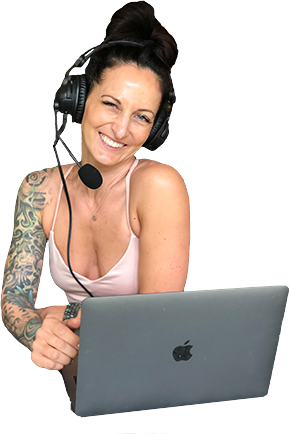 Subscribe on your favorite player today!
The post S2 – 11: Decoding Body Language with Linda Clemons appeared first on The Betty Rocker.