Record-Breaking Yosemite Climber Credits Strange Diet for Success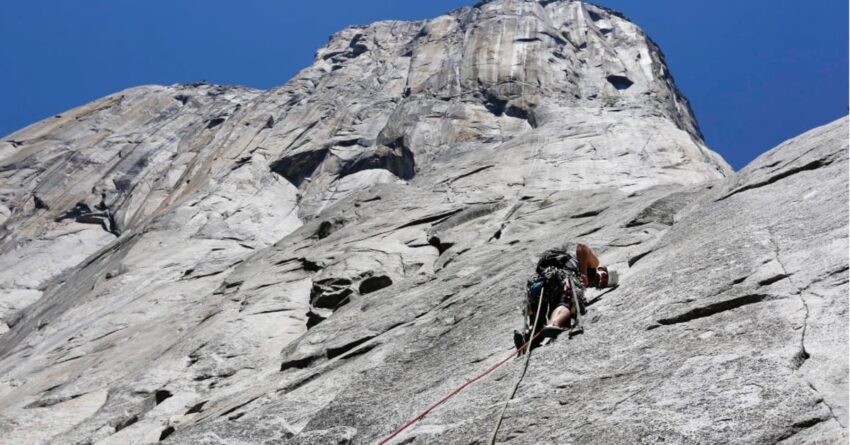 Earlier this month, climber Nick Ehman broke the record for the fastest solo climb up the Nose, a steep, 3,000-foot route up the El Capitan vertical rock formation in California's Yosemite National Park. But in addition to his raw speed, the 28-year-old's fellow climbers were left stunned by his diet in preparing for the feat. 
Ehman completed the climb in just four hours and 39 minutes, starting his climb at around 8 a.m. on Oct. 10 and scaling to the top of El Capitan by 12:41 p.m. He beat the previous record-holder, Alex Honnold, by over an hour. Honnold, who was featured in a 2018 Academy Award-winning National Geographic documentary about his quest to perform the first free-solo climb up El Capitan, previously made the climb in five hours and 50 minutes back in 2010. 
To beat the record, Ehman had to cover a jaw-dropping eight-and-a-half vertical feet per minute.
In addition to being a member of Yosemite's search-and-rescue team, Ehman rock climbs in Yosemite about 200 days per year and has scaled the Nose dozens off times, including 16 times this year alone. However, while most climbers stick to high fiber diets consisting mostly of fresh vegetables, lean proteins, whole grains, and healthy fats; Ehman revealed his bizarre regimen to the ElCap Reports blog. 
"His exceptional diet of meat, salt, and water seems to have given him unusual strength and endurance and he took no water or food on this run up the route," the publication writes. "Our local vegetarians were dumbfounded!"
Ehman told The San Francisco Chronicle that he knew he'd have a shot at the record when he made it up the first 300 feet of the Nose, "an intimidating mix of slick slab and incipient crack climbing," in just minutes that morning.
After cruising the first pitch in minutes that morning, he knew he'd have a shot at claiming the title of fastest person to solo aid climb the route.
"I didn't know when I set up that morning how comfortable I'd be going fast," he explained, before falling into his groove. "I felt very comfortable in that no-fall headspace, and felt like I had to go for it."
El Capitan, which was once considered "forever impossible" to climb before advanced equipment made it possible in the 1950s, has since become the standard for big-wall climbing, attracting climbers from all over the world.