Pedro Pascal's Iconic Jacket From 'The Last of Us' Gets a Rare Discount Until Tonight Only
Men's Journal aims to feature only the best products and services.  If you buy something via one of our links, we may earn a commission.
The most iconic piece of menswear to come out of 2023 was arguably the Flint and Tinder Flannel-Lined Waxed Trucker Jacket from Huckberry. It's cool-looking, sure, but it also happens to be the exact jacket worn by Pedro Pascal's "Joel Miller" in Max's The Last of Us. A good jacket on its own, the fact that it's been proven to survive an apocalypse makes it even more enticing to buy—and right now, it's getting a discount rarer than finding safe shelter in the show.
Flint and Tinder's waxed canvas jacket is normally $298, which is pricey but fair for this American-made piece of outerwear. However, until the end of the night, it can be yours for $253—15% off the original price, thanks to Huckberry's only sitewide sale of the year. For context, this is a jacket tens of thousands of shoppers have willingly purchased at full price, earning it over 3,300 ratings with an average of 4.7 stars and electrifying reviews. 
Flint and Tinder Flannel-Lined Waxed Trucker Jacket (Forest), $253 (was $298) at Huckberry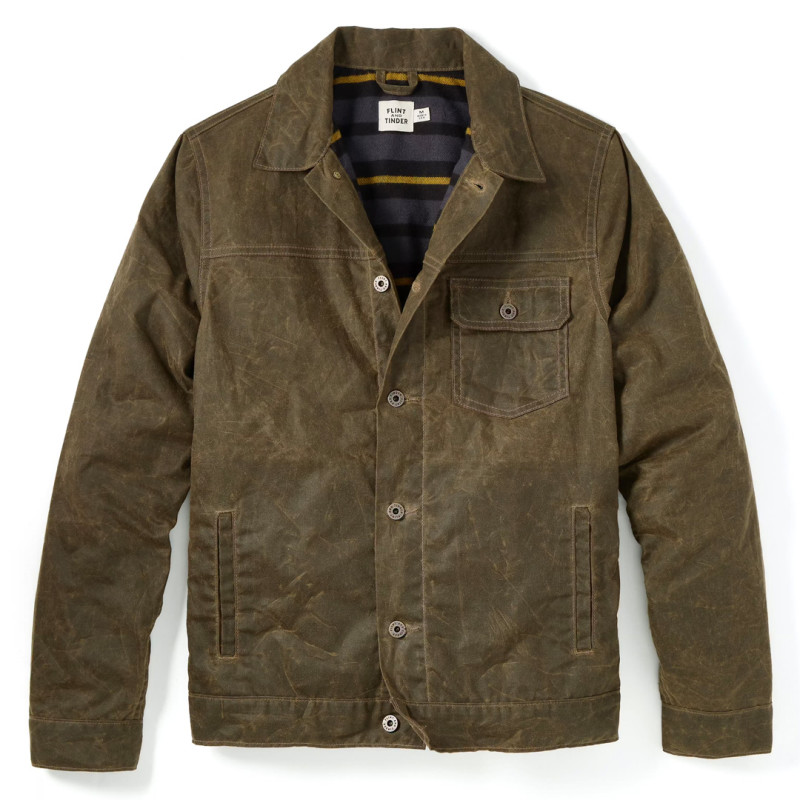 [$253 (was $298); huckberry.com]
This blanket-lined men's jacket hails from Los Angeles, but it's more than fit for the countryside. It uses a 7-ounce weather-resistant sailcloth that is waxed on both sides for optimal warmth and insulation. You can even have it rewaxed to increase longevity and effectiveness. It's lush with pockets, has strong buttons, and simply gets better the more you wear it.
Style-wise, it's an extraordinarily versatile fall jacket but works well with a hoodie layered underneath through the winter and spring. With a selection of eight colors, including the "Forest" color worn by Pascal's character, it's the type of jacket that can be relied on to work every day, regardless of how you style it. The trick is nailing the perfect fit. Because this is a trucker jacket, Huckberry suggests keeping with tradition and making sure it falls right to the hip—not longer. If you think you'll primarily wear it with thick hoodies, sizing up is okay. If you're more of a button-down shirt or T-shirt guy, your normal size should be fine. Even better, Huckberry has designed tall sizes in this jacket to make sure sleeve length isn't an issue for the vertically gifted. 
Flint and Tinder Flannel-Lined Waxed Trucker Jacket (Field Tan), $253 (was $298) at Huckberry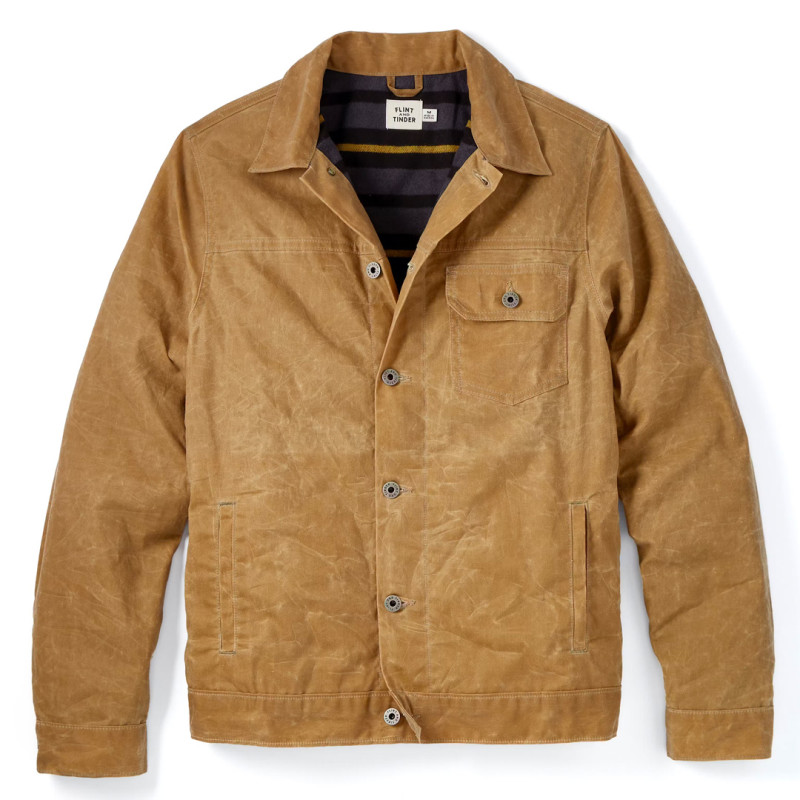 [$253 (was $298); huckberry.com]
This is not just an "as seen on TV" product either, as shoppers are obsessed with their Flint and Tinder waxed trucker jackets. In the 3,300-plus reviews, which is alarmingly high for a non-Amazon product, "perfect" is a frequently used word.
One shopper who had been concerned about the proper fit was pleasantly surprised. "It fits perfectly," they said. "Usually, the sleeves are too short, but this fits perfectly. I like that it has room for a hoodie underneath."
Aside from fit, shoppers have also noted the amazing value baked into this jacket. "I was apprehensive at first when I saw the price tag," a shopper said. "I am so glad I went through with my purchase. It fits great, feels great, and looks great. The best part of all is that it is made in the US. Once you put this jacket on you can feel just how high the quality is. It is 100% worth the price tag."
If you're one of the guys with this sitting in the cart, now is the time to strike. Although it's a great buy without a discount, getting it with 15% off during Huckberry's site-wide sale just makes it that much better.
Aside from Flint and Tinder Flannel-Lined Waxed Trucker Jacket, these are Men's Journal's other favorite pieces to shop during the Huckberry sale: 
Flint and Tinder 365 Pant, $83 (was $98) at Huckberry
[$83 (was $98); huckberry.com]
Give'r 4 Season Glove w/ Wax Coating, $118 (was $139) at Huckberry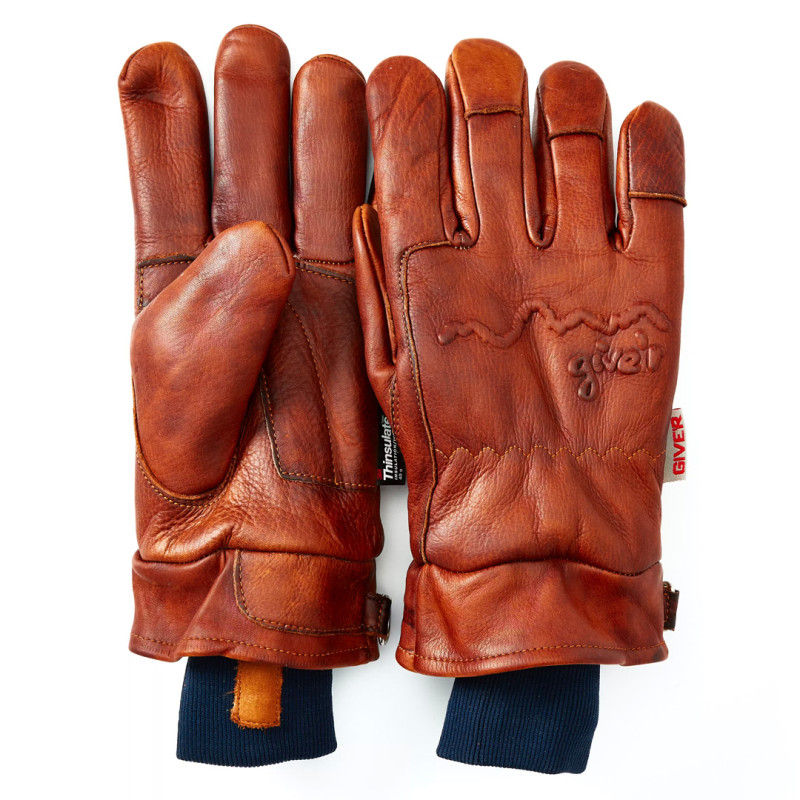 [$118 (was $139); huckberry.com]
Astorflex Bitflex Chelsea Boot, $213 (was $250) at Huckberry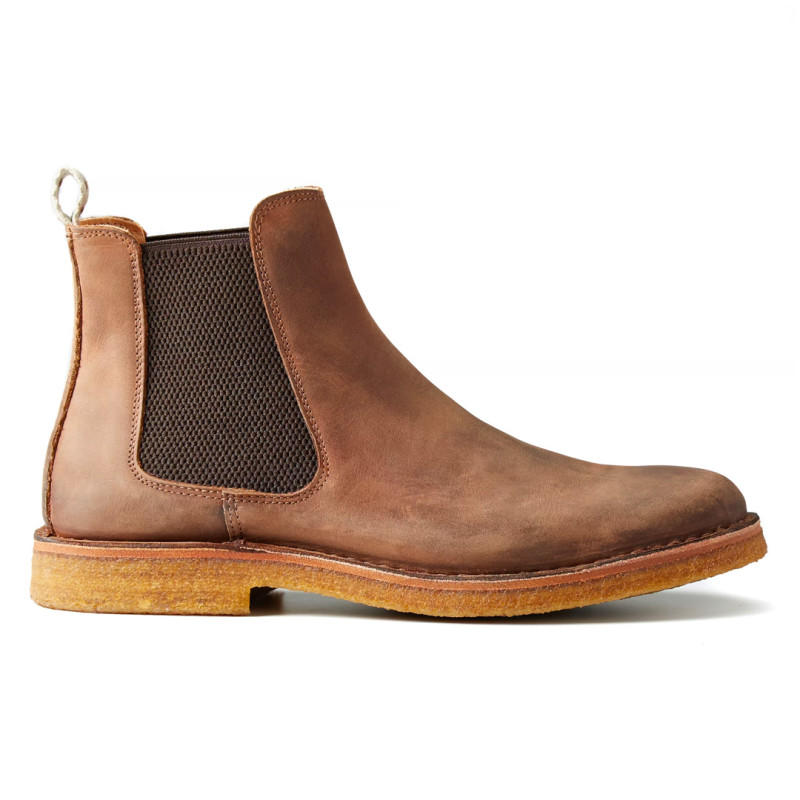 [$213 (was $250); huckberry.com]
Flint and Tinder All-American Rigid Denim – Straight, $134 (was $158) at Huckberry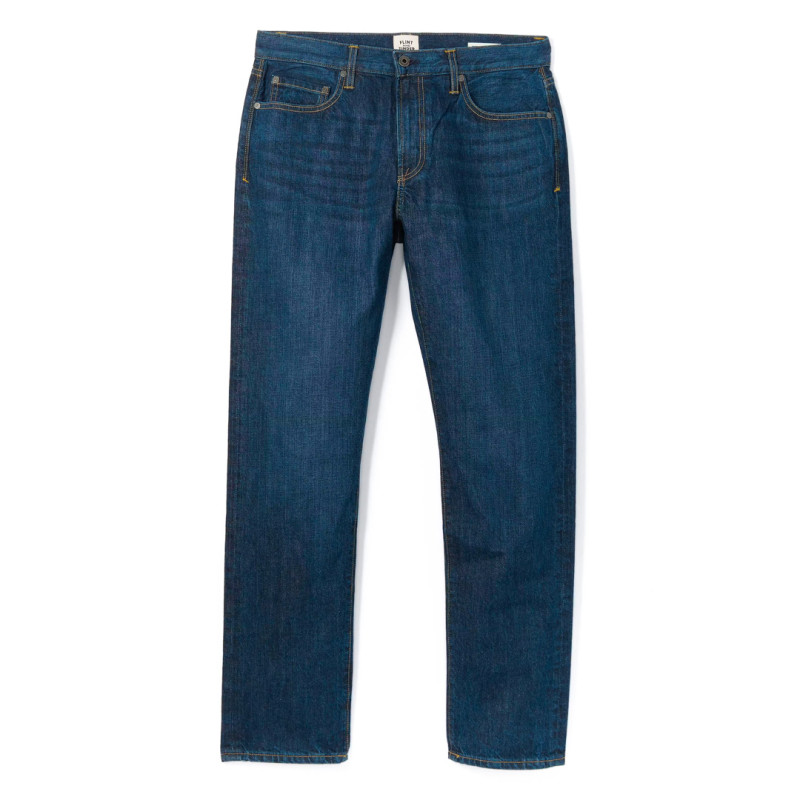 [$134 (was $158); huckberry.com]