Paige Spiranac Promises New Halloween Costume Every Day in October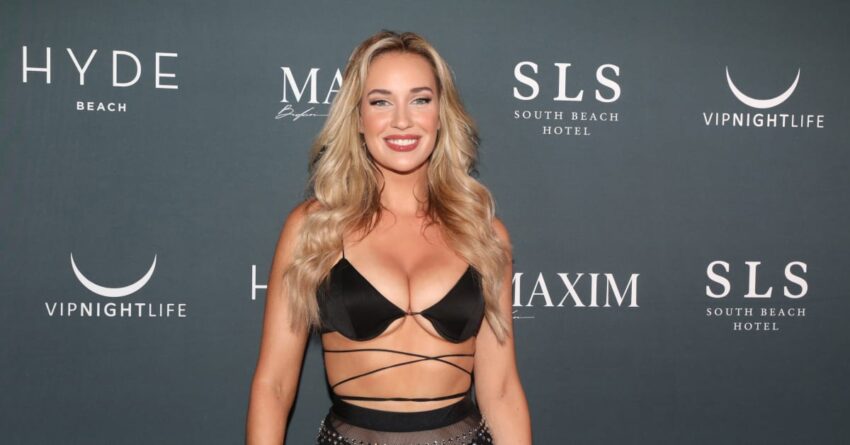 Paige Spiranac announced over the weekend that she'll be sporting 31 different costumes each day for the month of October.
"I decided to do one Halloween costume a day in October. Velma coming in hot" the SI Swim model and golf influencer announced via X (formerly Twitter) on Friday, alongside a picture of her dressed as an edgier version of Scooby Doo's nerdy sidekick.
The announcement came after an Instagram story in which Spiranac teased her photoshoot, in which she planned to model all 31 costumes in a single day. "I had this brilliant idea to do 31 Halloween costumes on OP in October, because why not? Now that I'm looking at all 31 costumes that I'm going to shoot today, cheers," Spiranac said as she panned the camera to show the extensive wardrobe. "It's gonna be a long one."
Fans on social media lined up to admire Spiranac's seasonal spirit. Many seemed to wish for the end of the month to be here already, so they wouldn't have to anticipate. "I love it! I'm so excited to see your other costumes. I love Halloween," wrote one enthusiastic fan. Others could only manage single-word responses, many of them variations on Velma's signature catchphrase, "Jinkies!"
Spiranac has a history of delighting fans with her intricately imaginative Halloween costumes. In 2021, she debuted a memorable Harley Quinn outfit that still has fans talking.
View this post on Instagram
Last year, she dressed as Cammy from the popular video game Street Fighter.
View this post on Instagram
Now, we can add Velma Dinkley to the list. We look forward to seeing what other costumes she'll add to her repertoire. Fans can see a new costume from Spiranac each day exclusively on her subscription service, Only Paige.
I decided to do one Halloween costume a day in October on OP? Velma coming in hot? Click here-https://t.co/VMs5u0JvuX pic.twitter.com/IObU5dmbwn

— Paige Spiranac (@PaigeSpiranac) September 29, 2023