How Good Are the iPhone 15 Pro Cameras? We Had a Photographer Put Them to the Test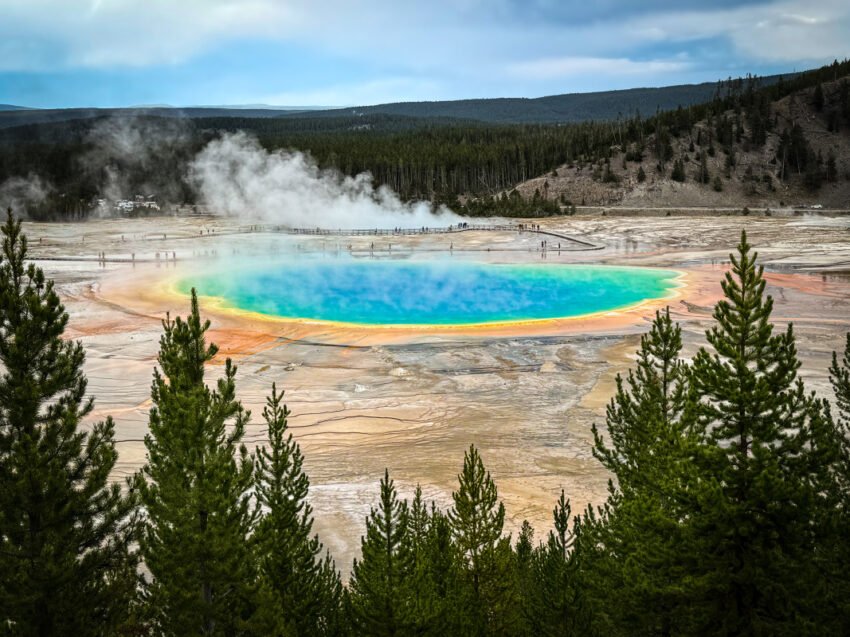 Men's Journal aims to feature only the best products and services. We update when possible, but deals expire and prices can change. If you buy something via one of our links, we may earn a commission. Questions? Reach us at shop@mensjournal.com.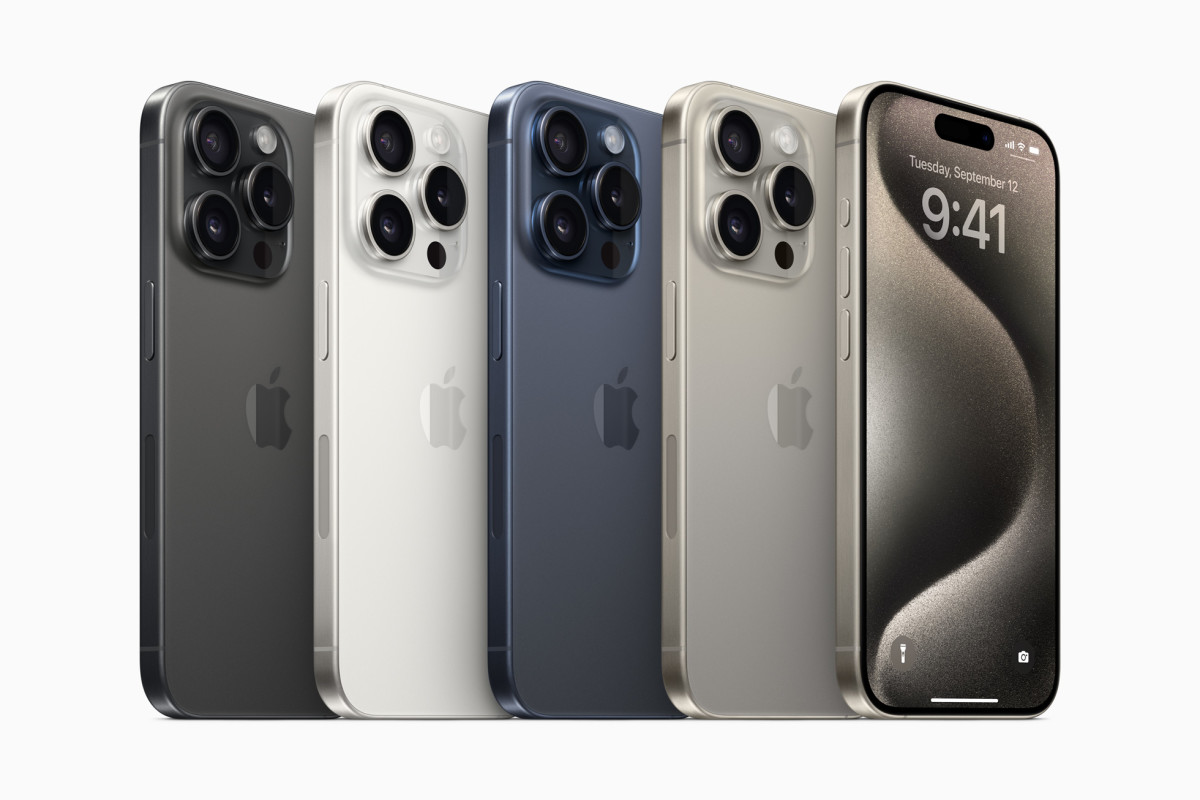 It's been about a month since Apple's latest iPhones—the 15, 15 Plus, 15 Pro, and 15 Pro Max—hit the street and have been in the hands of new owners.
Some of the initial buzz is about the 15 Pro and 15 Pro Max offering three powerful lenses that capture amazing shots. You can customize the shot from the main 48-megapixel lens by cycling through three focal lengths.
While you can see our full review of the 15 Pros on TheStreet, we know it pays to travel and capture the elements with the new iPhones. But to see just how good the cameras are on the iPhone 15 Pro Max, we worked with Luke Kelly, a pro photographer who focuses on travel and America's nature, to put the flagship iPhone through its paces. The results were an incredible set of 14 images, shot with the 15 Pro Max in ultra-wide, on the main lens at 24mm, 28mm, or 35mm, and in telephoto in varying conditions.
We'll walk through those images, along with some tips that Kelly shared to help you capture the everyday epic and two accessories that complemented the shooting experience in his usage. And for those wondering, he used a 1TB iPhone 15 Pro Max in Natural Titanium, which, in our opinion, is the nicest shade.
Setting up for successful shots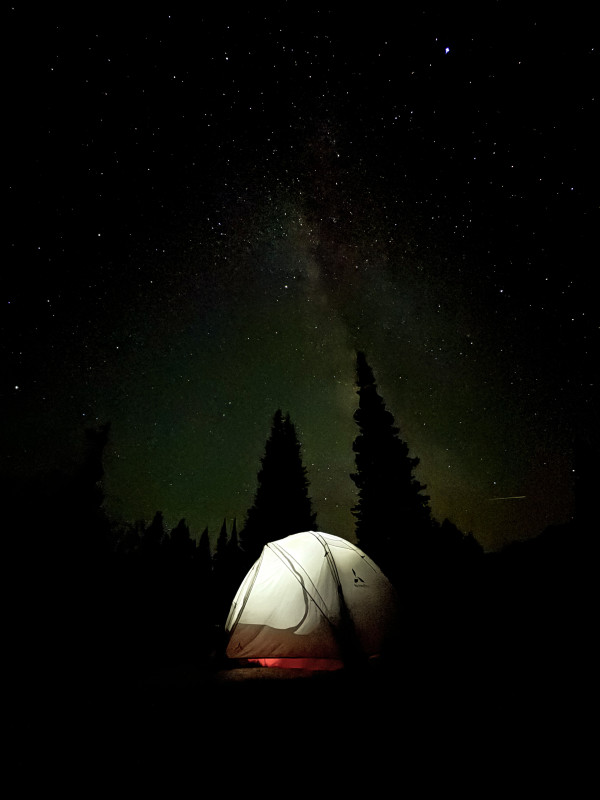 Photographer Luke Kelly
Kelly's 1TB iPhone 15 Pro Max, ensures ample room for storing photos or videos in various modes, including a Live Photo or even a ProRAW one, which preserves the full megapixel count. For some protection while traveling, both near and far, it's wrapped in an Evergreen FineWoven Case ($49 at Amazon).
He also opts for a 3-in-1, portable tripod from RetiCAM, which is super affordable at just $30. Kelly noted, "Accessories don't need to be a big investment either," which we agree with.
Whether planning to capture everyday moments or a more planned event, Kelly recommends customizing the iPhone 15 Pro or 15 Pro Max Action Button. You can set it to the camera, so "you're always ready to shoot at a moment's notice," says Kelly. You can even get pretty precise and set it to the exact camera mode you'd like as your default—the main 28mm lens, ultrawide, or telephoto.
With many of these shots captured on iPhone 15 Pro Max, Kelly was able to use natural elements like golden hour and clouds to get some dramatic images. It all comes back to planning—depending on the weather report, you may get some advantages:
"Cloudy days can make for surreal and moody photos, while sunny days allow you to take colorful, vibrant images," he said while noting to "Pay attention to which direction the sunlight is coming from, and think about how it will affect your subject."
Related: The 32 Best Amazon Gifts for Men That Make Gifting Easy
You could end up capturing an incredible shot with dramatic minimal overcast, as well those clouds reflecting over "Morning Glory Pool" in Yellowstone National Park, or the sun hitting Mount Moran in Grand Teton National Park along with reflection on a river surrounded by natural grass. These are epic shots, especially considering they were captured on an iPhone, but as long as you frame it, the onboard hardware can capture crazy levels of detail.
For instance, the Mount Moran shot was captured using the 5x optical zoom from the telephoto lens and retains an excellent accurate color representation of the mountain, greens in tall grasses, and even subtle ripples in the water. It's just impressive.
Along with knowing the forecast, it pays to scout out appealing locations. Kelly shared, "You'll want to pick out a scenic location beforehand and be there when the natural light is at its absolute best. Generally speaking, this happens during the golden hour—that fleeting window of time just after sunrise and right before sunset. The low angle of the sun casts the landscape in a warm glow, and the soft light and long shadows will add depth, relief, and texture to your photos."
Taking advantage of three lenses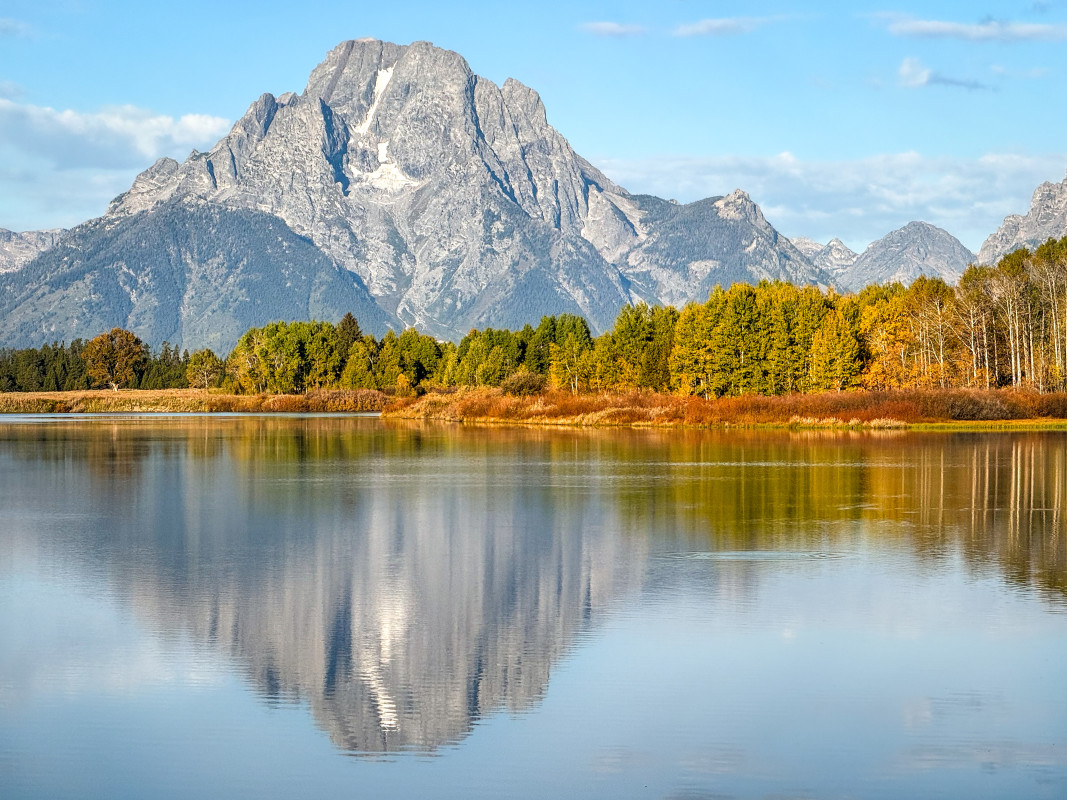 Photographer Luke Kelly
After that, arrive a little early and be ready to explore various shooting methods on the device. Kelly specifically shared that he's been enjoying the multiple lenses and focal lengths to pick from, as on the 15 Pro Max, it's a wide range: Ultra Wide – 13mm (0.5x), Main – 24mm (1x), Telephoto 48mm (2x), Telephoto – 77mm (3x) or Telephoto – 120mm (5x). The improvement, coupled with software improvements and the image pipeline (essentially how the iPhone constructs an image), yields improved low-light shots for images captured at night and with an image shot with varying light sources.
Kelly shared his tips for bigger and smaller shots to help pick the right lens to shoot with on the iPhone 15.
"When you're thinking big, the Ultra Wide and Main camera can capture an incredible depth of field and all of the visual elements that make a landscape breathtaking."
"On a smaller, more detailed level–the new 5x optical zoom brilliantly captures people, wildlife, and all of the unique patterns and textures that exist in nature."
Photographing fellow travelers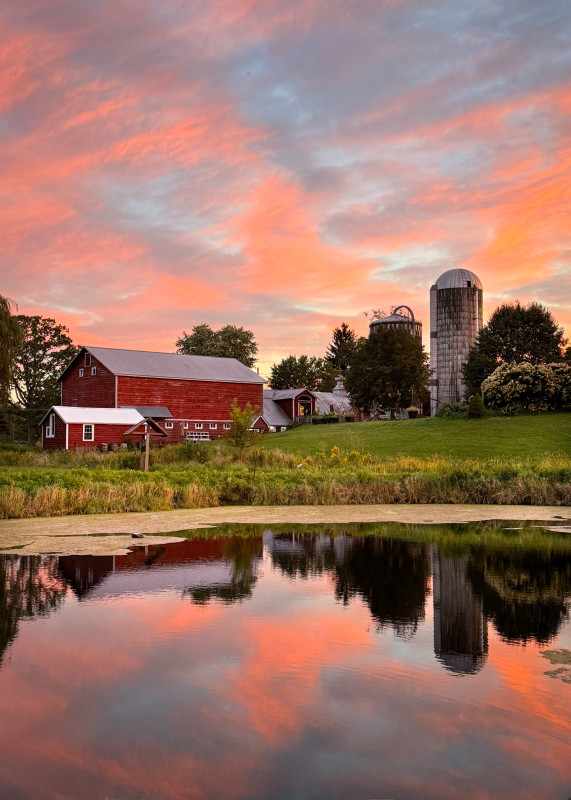 Greig Farm, Red Hook, NY2 (Main camera, 24mm on iPhone 15 Pro Max)
Photographer Luke Kelly
Last but certainly not least, Apple also leveled-up shots of folks and pets (well, at least dogs and cats) thanks to the iPhone now auto-detecting someone in the shot and capturing depth information. This way, you can turn a photo into a Portrait Mode shot after the fact and adjust the focus. Kelly shared two images captured in this route—one around the campfire, an excellent example of adjusting the focus for night-time photos, and the second during daylight on a pumpkin patch.
You can see the full gallery of images captured by Luke Kelly above, but you can also see his full breadth of work by following him on Instagram here. He's amassed over 110,000 followers and shares more epic moments.
Apple's iPhone 15 family is available now to up your photo game. The 15 Pro and 15 Pro Max are more expensive at $999 and $1,199 over the $799 15 and $899 15 Plus, but you get that extra telephoto lens, which jumps to 5x on the biggest iPhone. You can see full reviews for the 15 and 15 Plus and the 15 Pro and 15 Pro Max on TheStreet.
However, carriers like Verizon and AT&T still run impressive trade-in offers that take up to $1,000 off any iPhone 15 with an eligible device trade-in.
iPhone 15 Pro, Starting at $999 at AT&T and Verizon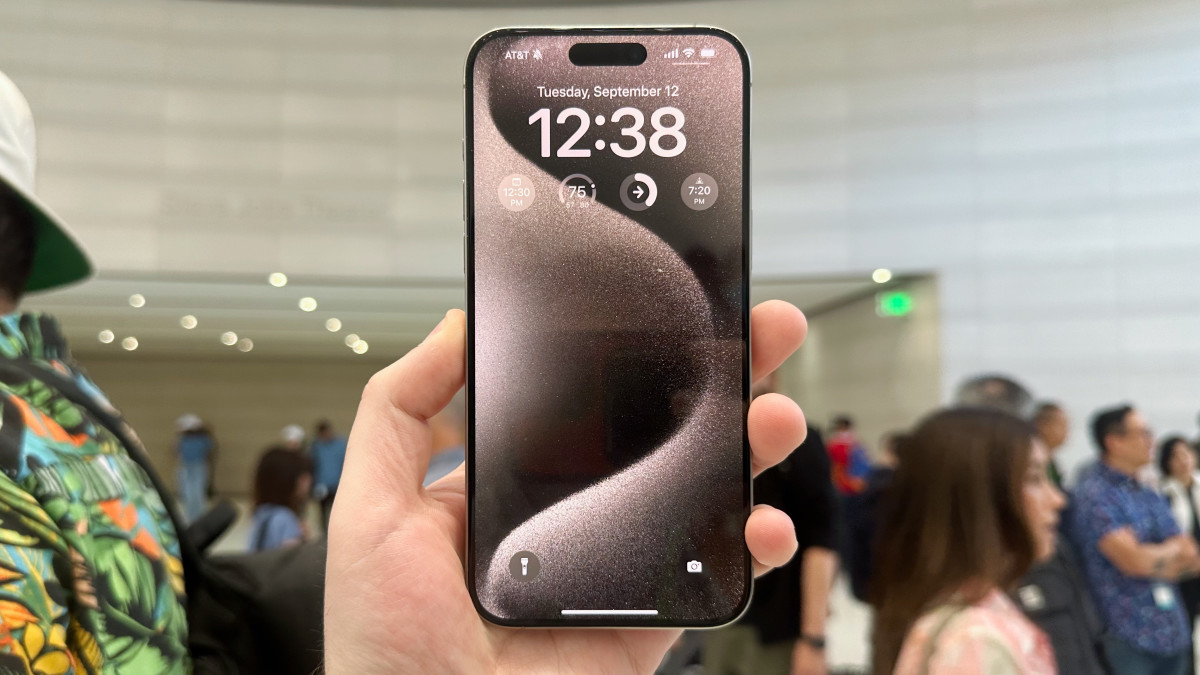 iPhone 15 Pro Max, Starting at $1,199 at AT&T and Verizon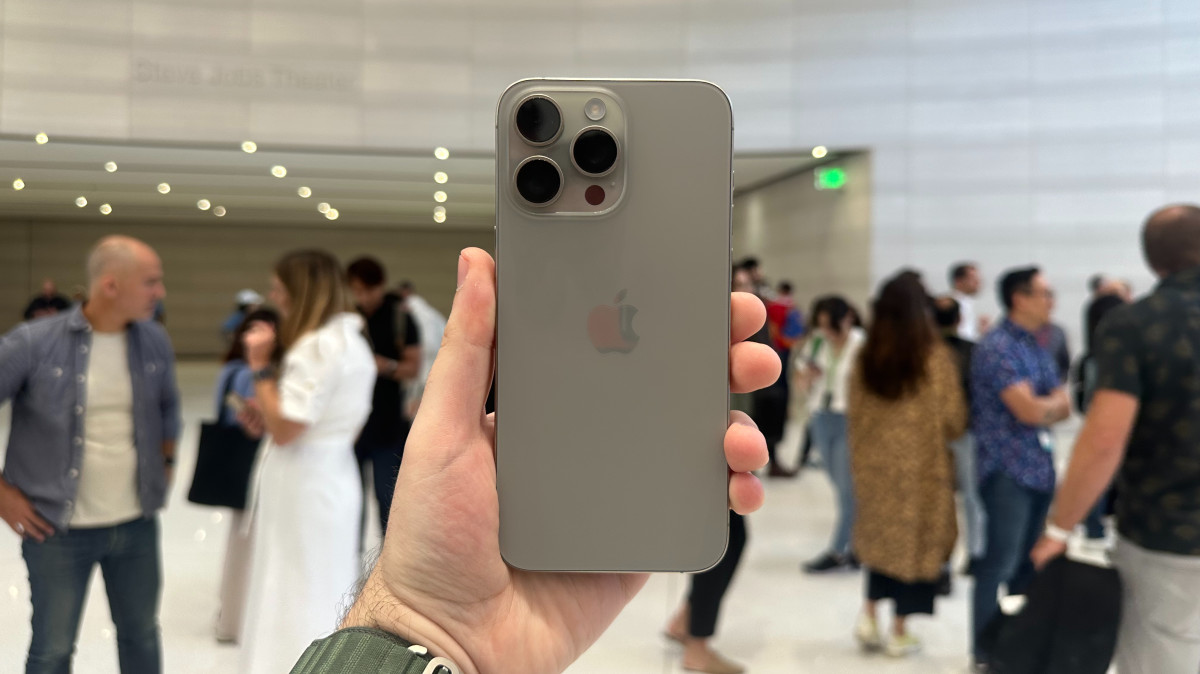 Prices are accurate and items in stock at time of publishing.