Britney Spears Reveals Abortion With Justin Timberlake, Details Relationship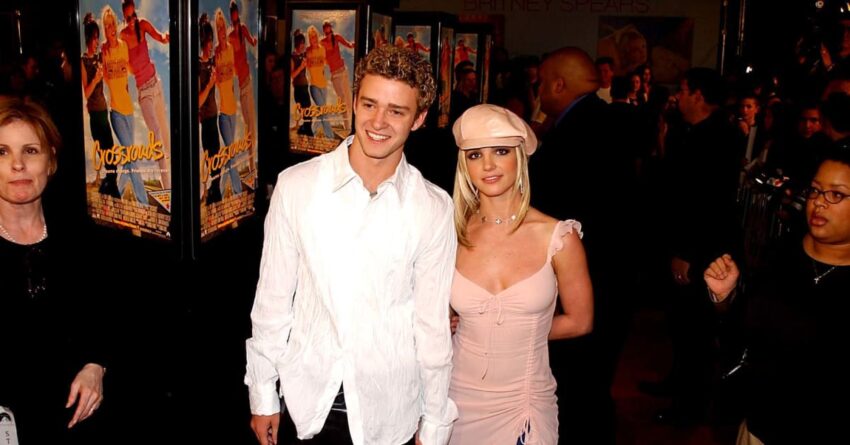 Tidbits are already spilling from Britney Spears' forthcoming memoir The Woman In Me, which hits shelves October 24. In an excerpt published Tuesday by People, the "Lucky" singer revealed she once "agreed" to have an abortion while dating Justin Timberlake.
Spears called the pregnancy a "surprise" but not "a tragedy" as she assumed at the time she and Timberlake would one day have kids.
"I loved Justin so much," Spears confessed. "I always expected us to have a family together one day. This would just be much earlier than I'd anticipated..
"But Justin definitely wasn't happy about the pregnancy. He said we weren't ready to have a baby in our lives, that we were way too young," Spears reflected. She admitted that she still doesn't know if terminating the pregnancy was the proper choice.
"I'm sure people will hate me for this, but I agreed not to have the baby. I don't know if that was the right decision," the excerpt reads. "If it had been left up to me alone, I never would have done it.
"And yet Justin was so sure that he didn't want to be a father."
Timberlake is said to be "concerned" about Spears' memoir and the revelations made within, according to a source who spoke with Page Six. "He's very curious what she'll reveal from their relationship," the source said. "It's eating at him."
Spears and Timberlake, both former Disney Mousketeers, began dating in 1999 before a highly publicized break-up in 2002. Timberlake went on to imply in an interview with Barbra Walters that Spears cheated on him, and later made a tasteless reference to their allegedly chaste sex life while hosting SNL in 2009. His 2002 smash hit "Cry Me a River" was widely interpreted to be about their breakup.
In 2021, after public backlash for some of his previous comments, Timberlake issued an apology to Spears on Instagram.
"I want to take accountability for my own missteps in all of this as well as be a part of a world that uplifts and supports," he wrote. "I care deeply about the well-being of the people I love and have loved. I can do better and I will do better."
The Woman In Me releases on October 24, and is currently available for pre-order.
View this post on Instagram