Bradley Cooper Trolled for Sporting Ellen DeGeneres Underwear on Gigi Hadid Date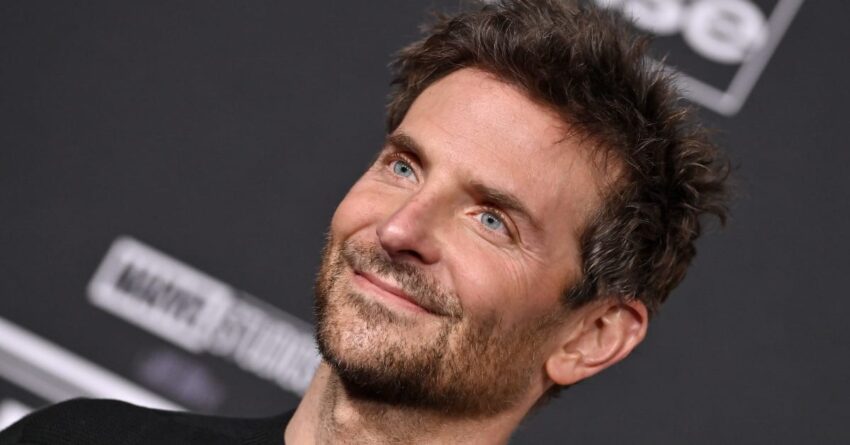 Rumored new couple Bradley Cooper and Gigi Hadid were spotted out together in New York City on Friday morning. But Cooper's choice in undergarments has people wondering if the 48-year-old is already phoning it in with his new lady friend.
The pair were spotted both dressed comfortably in the chilly, rainy weather, with Hadid wearing a long black coat and what appeared to be sweatpants and black boots with gray knit beanie over her blond hair. However, Cooper might have been a little too comfortable in a long-sleeved blue shirt, also over a pair of black sweatpants that showed the waistband of a pair of branded boxers from Ellen DeGeneres' now-defunct daytime talk show peeking out.
"Ellen underwear is insane," deadpanned digital creator Keyon Elkins on X, the platform formerly known as Twitter, shortly after the photos hit the internet on Friday afternoon.
Ellen underwear is insane https://t.co/wiLHfEr09r

— HOOD VOGUE is tired of poverty (@keyon) October 20, 2023
"Why is he wearing ellen briefs," another user asked.
But while it may seem random, we dutifully must inform you that yes, Ellen Show underwear was and apparently is still very much a thing. In fact, DeGeneres had a recurring segment where she showed off her celebrity guests sporting her Ellen underwear.
According to People, Cooper and Hadid were first seen dining together at Via Carota in New York City's West Village neighborhood earlier this month, before getting into the same SUV. The alleged romance comes as Cooper's ex, Russian model Irina Shaykhas has been linked with former star NFL quarterback Tom Brady. The couple shares a daughter born in 2017.
We're not so sure it's the right choice for a date—with a supermodel, no less—but for those inclined, you can purchase your own Ellen underwear online for $35