Be Warned: Wild Turkey's New Bourbon Is Really, Really Strong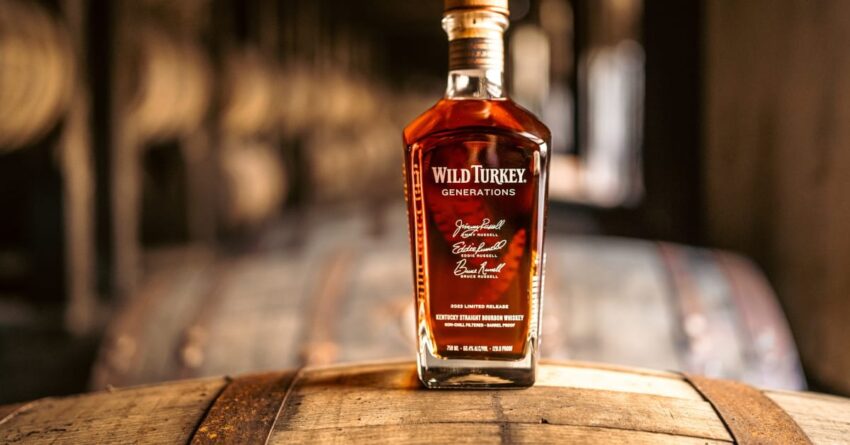 Whiskey is a family affair. Spend enough time listening to distillers tell their tales, and you'll find that much of the Kentucky-bred industry stretches back generations. Parents pass the reins to their children, who pass them on to their children, and so on. Sometimes, that's a very good thing, as is the case with Wild Turkey Generations, a whiskey three generations in the making.
Wild Turkey Generations is the first-ever collaboration from the Russell family (Jimmy, Eddie, and Bruce). Together, the trio possesses over 100 years of whiskey making knowledge. Jimmy started at the distillery back in 1954 and became master distillery in 1967. His son, Eddie–the youngest of Jimmy's three children–followed suit in 1981, starting out as a rickhouse union worker and becoming master distiller in 2008. Bruce joined the distillery over a decade ago, recently graduating to associate blender.
A blend of four hand-selected whiskeys, this new bourbon features a bit of each family member's personal preferences. Bruce likes bold bourbon flavors, which come through in the 12-year bourbon he selected for the blend. Eddie's has a penchant for softer, honey and vanilla flavors typical of older bourbons, which can be tasted via his 15-year-old selection. Jimmy stayed true to his palate by picking a nine-year-old bourbon consistent with the classic Wild Turkey 101 profile. Together, the trio chose 14-year-old whiskey to act as the base.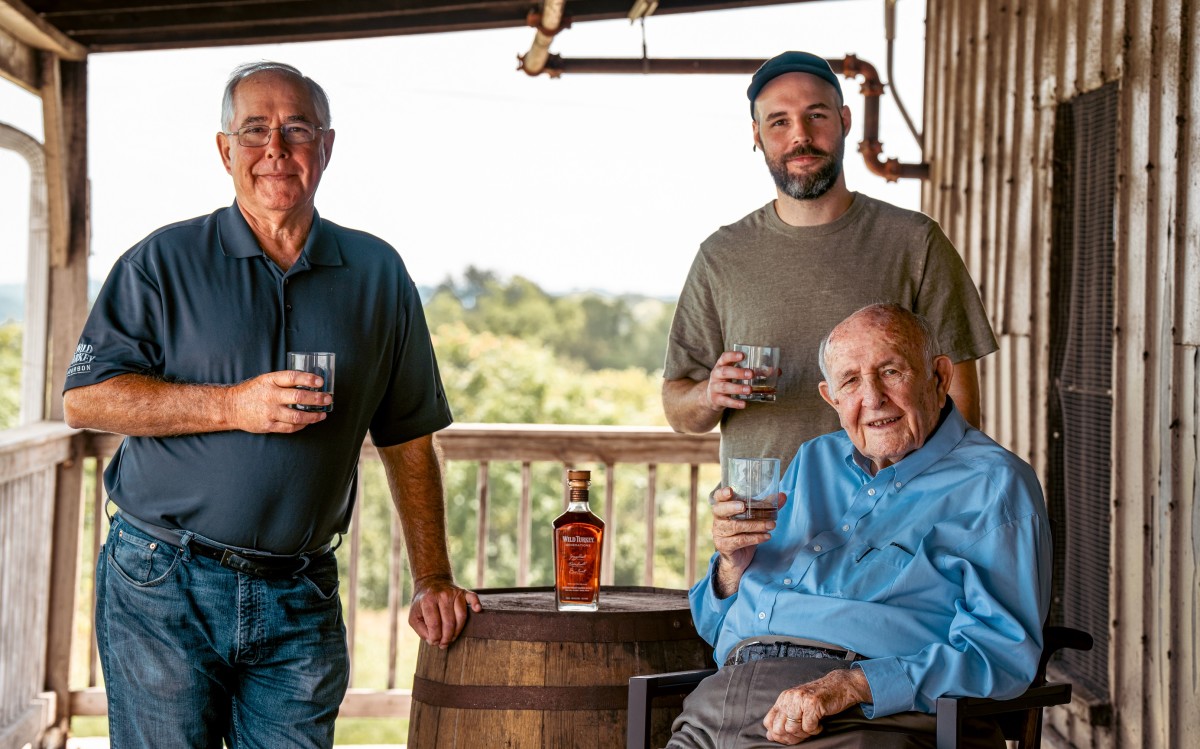 The Russell family, who have been whiskey makers at Wild Turkey for three generations.
Courtesy Image
"With Generations, we set out to make a whiskey that was truly a celebration of family and bold spirit," says Bruce. "My dad always says we are more than the name on the bottle, and this was my first opportunity to bring my own point of view while also applying everything I've learned from him and my granddad. We love this whiskey and are so proud of the story it tells."
The whiskey features Wild Turkey's highest ever ABV, a whopping 60.4 percent, giving it another special designation—particularly in a lineup known for its alcohol content. Yet, it's much softer and smoother than the usual high alcohol offerings. The bourbon offers aromas of oak, vanilla, and cherry, followed by floral and spice notes with hints of baked apple, toffee, and cloves. The palate delivers vanilla, caramel, and dark cherry, alongside flavors of pepper and aged oak.
"I've made some great whiskies throughout my career, and Generations is going in my hall of fame," says Jimmy. "The experience of working with my son and grandson to create a blend that celebrates our family and tradition has been a highlight of my career."
"Not only am I proud of the rich, intricate whiskey that we created, but I'm honored to have worked alongside my son for his first release as Associate Blender," says Eddie. "Seeing his name etched into the bottle next to ours will forever bring me back to the memories we shared when creating this rare release."
Just 5,000 bottles of Wild Turkey Generations will be made available. The suggested retail price is $450 per bottle, making it the brand's most expensive whiskey yet.
Men's Journal aims to feature only the best products and services. If you buy something via one of our links, we may earn a commission.
Wild Turkey Generations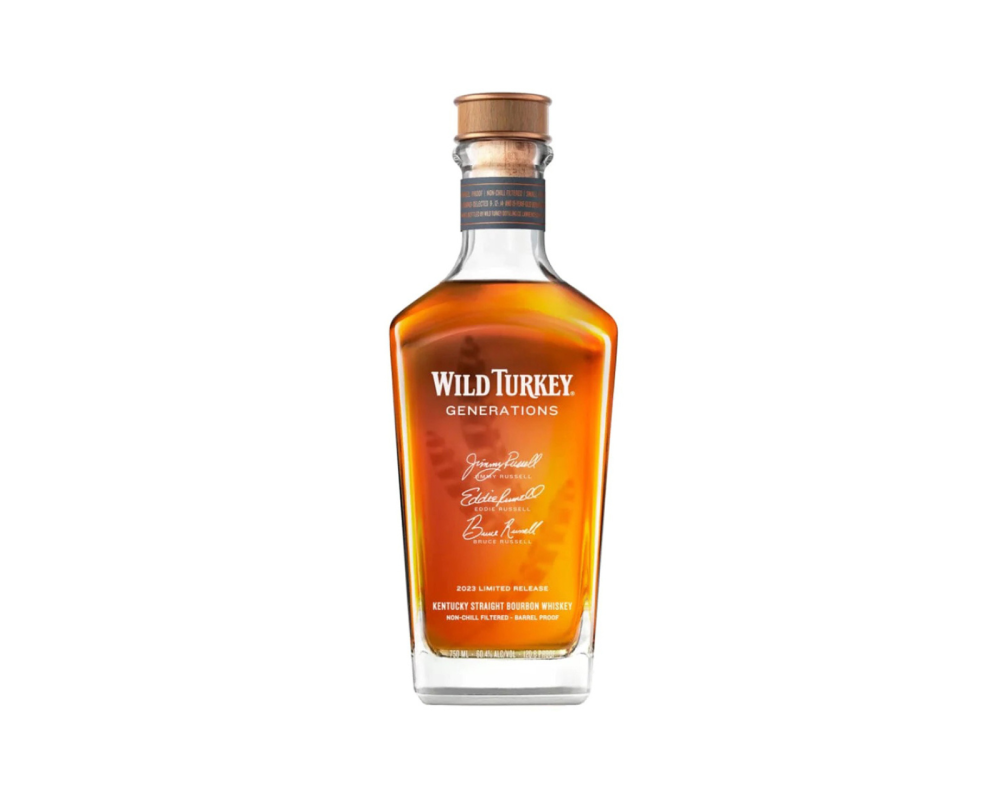 Wild Turkey Generations
Courtesy Image