A Top Danner Hiking Boot Shoppers Say Is Great 'Right Out of the Box' Is on Rare Sale at REI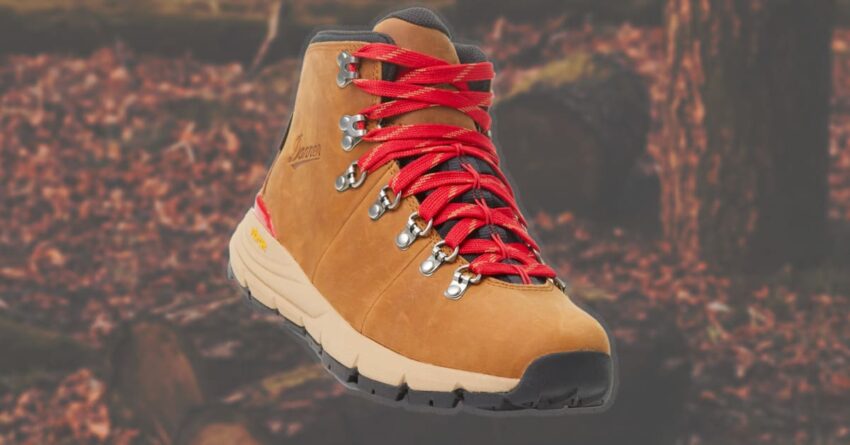 Men's Journal aims to feature only the best products and services.  If you buy something via one of our links, we may earn a commission.
Danner is a brand often lauded for making some of the absolute best men's hiking boots, but they're typically above-average in price—compared to styles like the Merrel Moab, Keen Targhee, or the Nortiv8 Armadillo—and don't go on sale as often as customers would like. But one of the most popular Danner hiking boots is now discounted during REI's Gear Up Get Out sale, and it's more affordable than you might expect.
Right now, the Danner men's Mountain 600 Leaf Gore-Tex hiking boots are on sale for just under $165 ($164.89)—25% off the regular price of $220. This style appears to be the second bestseller in the men's hiking boots category at REI, according to the site's search and sort function, and has held strong with a 4.6-star rating thanks to 87% of all reviewers recommending the boots. Danner isn't known for running frequent discounts on its products, so this is a great opportunity to score a deal on a pair of hikers from a highly-regarded brand.
Danner Mountain 600 Leaf GORE-TEX Hiking Boots (Grizzly Brown/Rhodo Red), $165 (Was $220) at REI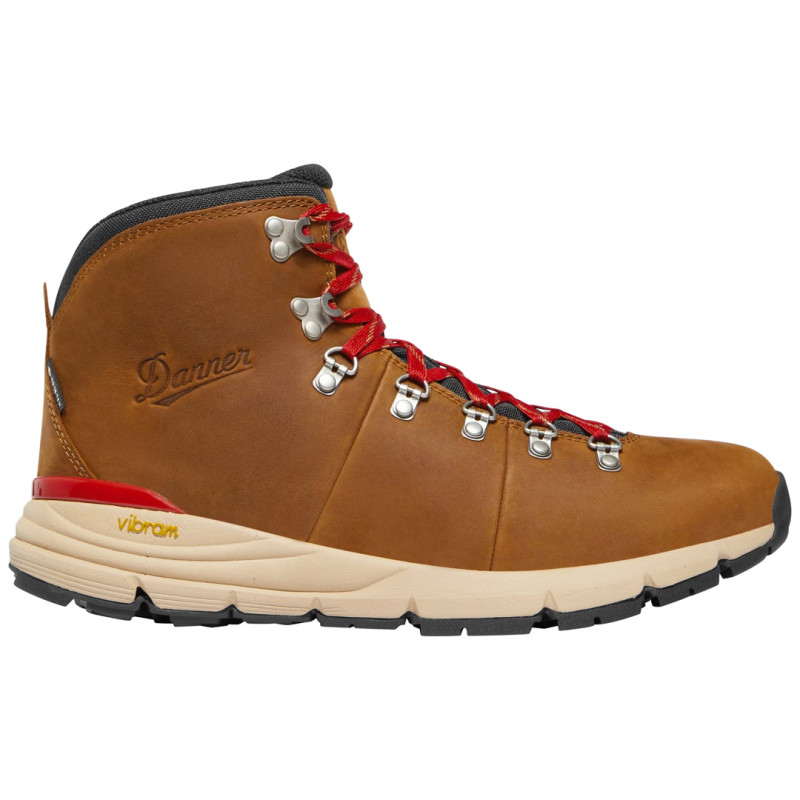 The Danner Mountain 600 Leaf hiking boots are as close to the total package as you can get. Not only do they have wide widths available, some post-consumer material, and a full-grain leather upper, but they also feature three of the best names in footwear technology—Gore-Tex, Vibram, and OrthoLite—which play significant roles in the construction of this boot.
Gore-Tex, arguably the top name in weather-ready apparel, comprises the boot's waterproof membrane that keeps liquid from getting in while also expelling sweat. Vibram rubber, lauded as the toughest available, is used for both the midsole, which provides superior shock absorbency and cushioning, as well as the outsole, which has incredibly well-designed tread that will fight back against even the most jagged of rocks. Finally, the OrthoLite Eco insoles, which are used in a myriad of shoe styles synonymous with comfort, sit gently inside the boot to prevent aches and fatigue for dozens of miles of wear.
Danner Mountain 600 Leaf GORE-TEX Hiking Boots (Obsidian/Kangaroo), $165 (Was $220) at REI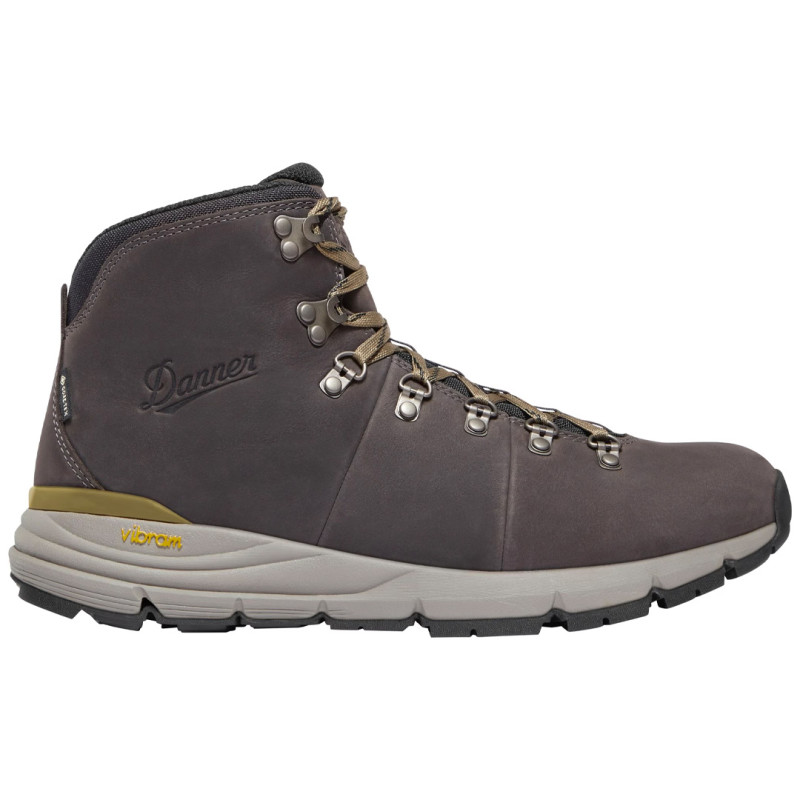 Interestingly, there's a phrase that pops up in a ton of the reviews for this Danner hiking boot: "out of the box," typically referring to break-in time and comfort but also alluding to reliability.
One customer who recently switched from a more expensive brand said these worked well for California mountain hiking. "Great comfort right out of the box, no foot fatigue at the end of long days hiking in the Eastern Sierra," they said. "They kept my feet dry crossing wet marshy meadows. My Lowas (great boot BTW) were getting less comfortable, hope to have many comfortable seasons with the Danner."
Another customer said the lacing system of this boot saved them from misery after spraining an ankle on a hike. "Amazing boots, right out of the box. I broke them in while backpacking the WA coast. After mile 4, I stepped in a hole and sprained my ankle. I tightened up the laces and was able to hike the remaining 13 miles with no problems. Any other boots and I would have been in serious trouble. These boots have great support while also being lightweight. I will definitely buy Danner boots for life," they said.
There has to be something said for consistency, and the reviews are in: These boots are great. And, at under $165, they're a great value. While REI's Gear Up Get Out sale goes until November 20, there's no telling how long a deal like this will last. Get these Danner boots on sale while you can.