50 Best Luxury Gifts for Men
This article was produced in partnership with Blu Atlas
Luxury gifts aren't just relegated to the holiday season. A thoughtful present can make small moments magical. So whether you're shopping for your father, husband, boyfriend, brother, or best friend, we've curated an extensive list of the best of the best gifts any man will love (especially those with great taste).
Below you'll find the 50 best luxury gifts for men that are absolutely worth splurging on if you're looking for a gift that's special and unique. From health and wellness splurges to the latest in tech, there's something here for any guy on your list.
Courtesy of Blu Atlas1. Atlantis Eau de Parfum by Blu Atlas
While many mainstream colognes use petrol-based phthalates and other chemicals that irritate your skin, this Blu Atlas Eau de Parfum is made using 100% natural ingredients. Aromatic and earthy, the Atlantis fragrance strikes with bold, masculine notes of bergamot, clary sage, and patchouli.
Blu Atlas' proprietary mix of essential oils isn't just a feel-good gimmick: our team personally tested the fragrance and found it to last even longer than fragrances from top perfumers. The masculine scent of Atlantis by Blu Atlas works as hard as you do, so rest assured that the scent will last you from dusk to dawn.
[$100; bluatlas.com]
Get it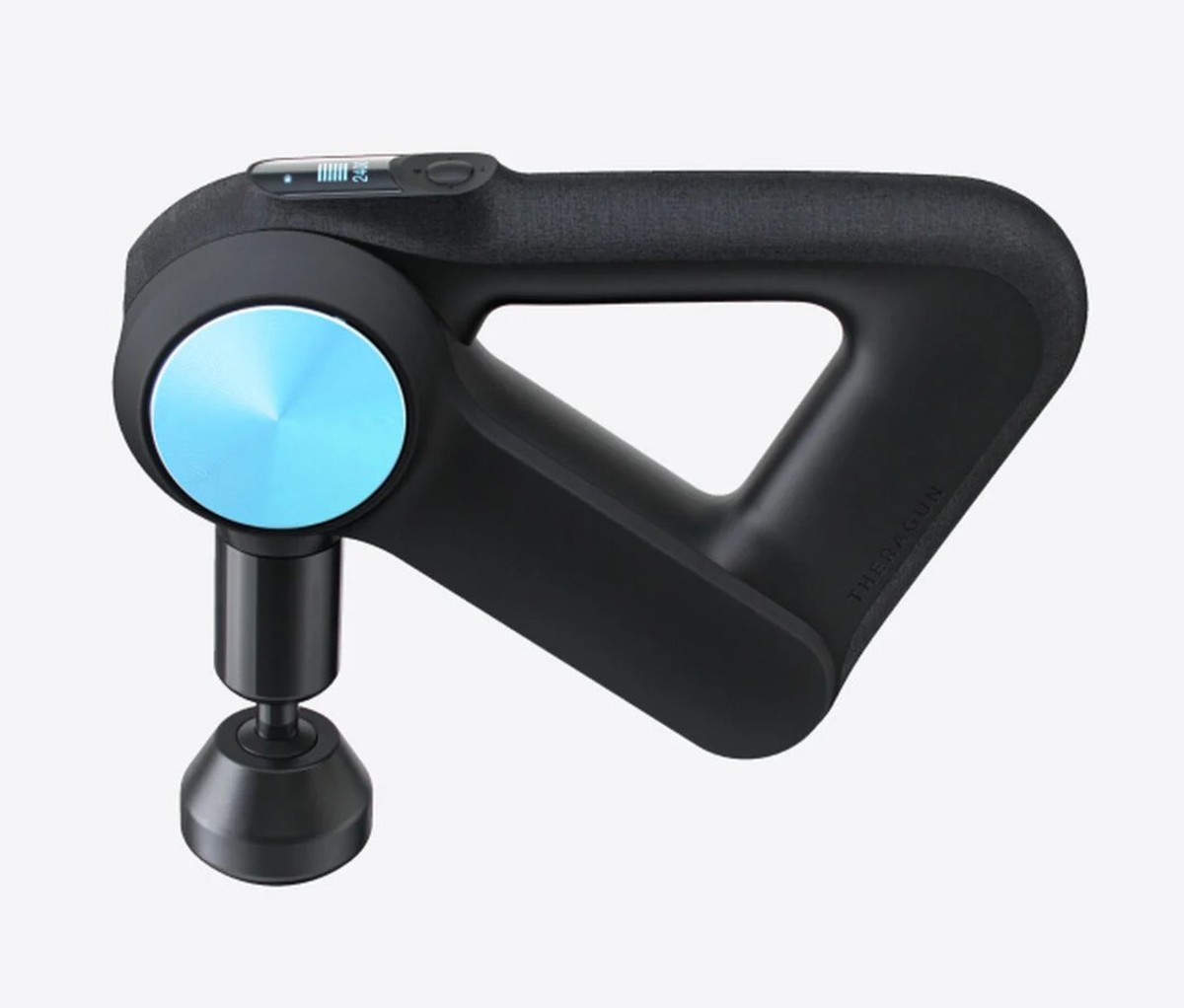 Courtesy of Therabody2. Therabody Theragun PRO
For the guy that loves keeping up with the latest wellness and fitness trends, the Theragun PRO is the ideal luxury gift this holiday season. This professional-grade massager offers deep muscle treatment to encourage recovery, release stress and tension, and soothe any muscle discomforts. Theragun's patented ergonomic handle allows them to hold the device in a variety of ways, delivering up to 60 pounds of high-quality force wherever they need it. It also comes with six different attachment options, from super gentle pressure to a cone that pinpoints muscles directly.
[$599; therabody.com]
Get it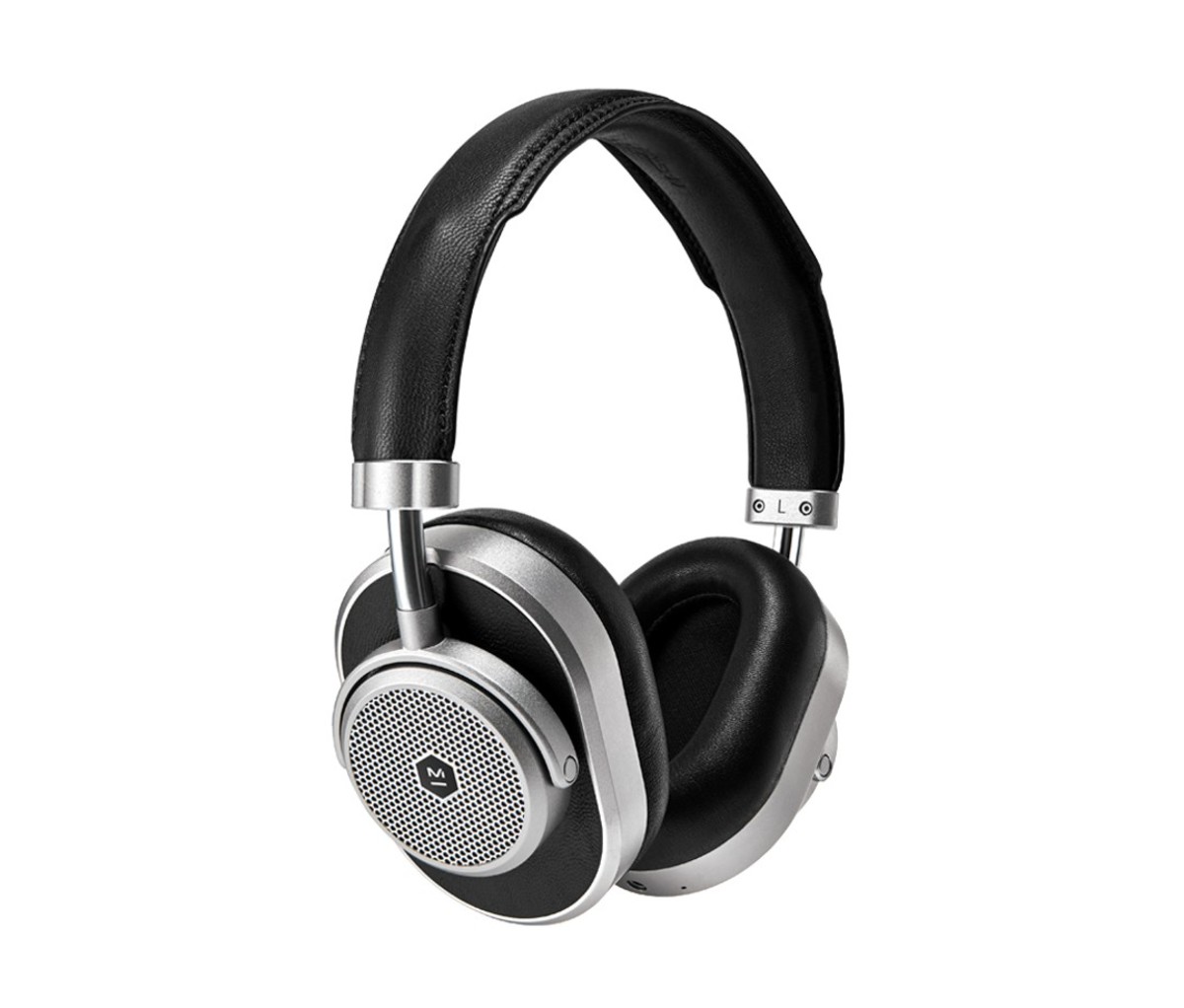 Courtesy of Master & Dynamic3. Master & Dynamic MW65 Wireless Leather Over-Ear Headphones
Whether the guy in your life works from home, frequently travels, is a gym bunny, or just loves music, you can't go wrong with a quality pair of wireless headphones. These active noise-canceling headphones by Master & Dynamic are lightweight, boast incredibly clear and rich sound, have a long battery life, and are cushioned with a supple leather trim. To make this gift a little more special, Master & Dynamic offers customer engravings for just a $30 up-charge.
[$499; masterdynamic.com]
Get it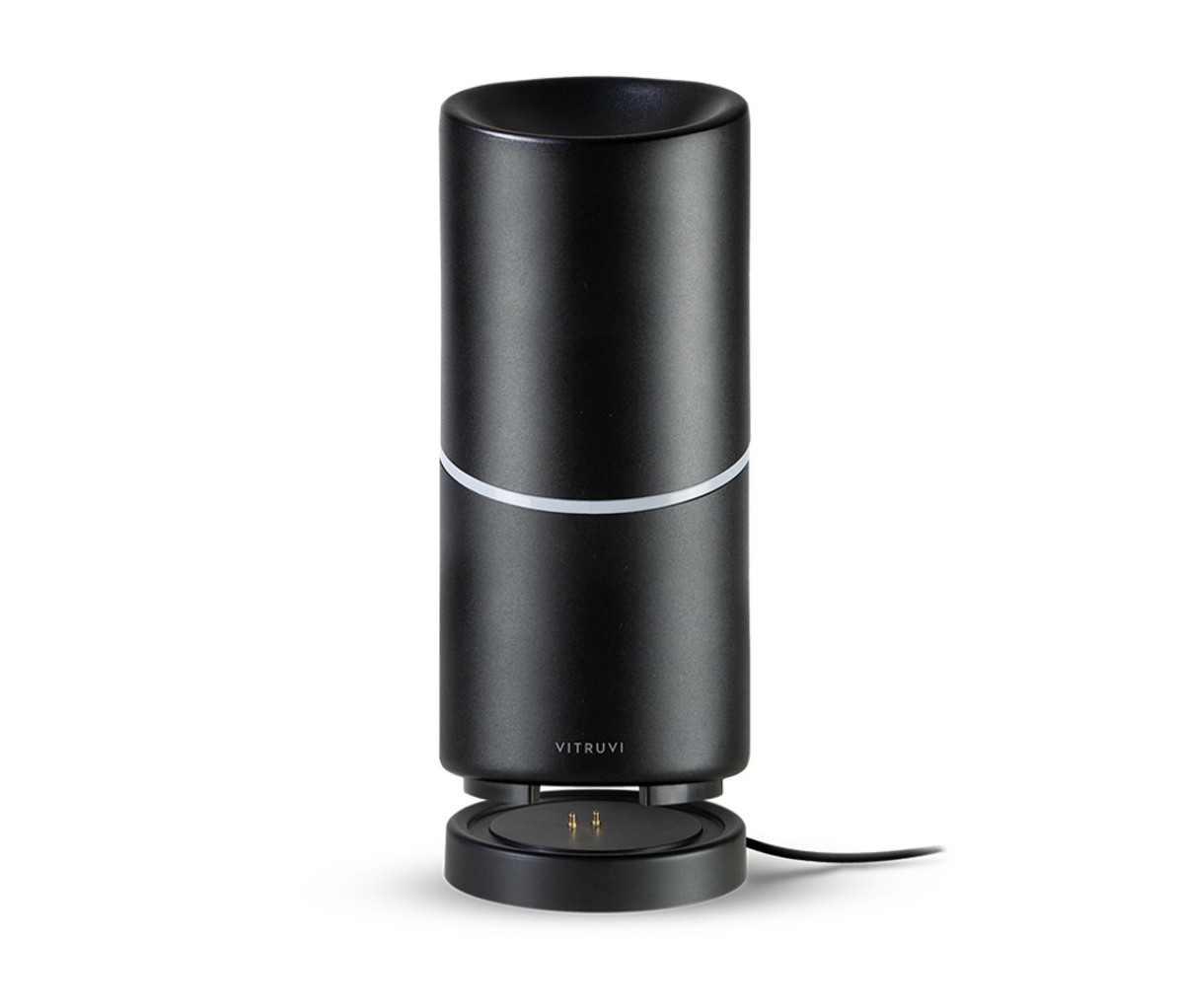 Courtesy of Vitruvi4. Vitruvi Move Diffuser
Everyone loves a nice-smelling home. Vitruvi's innovative new Move Diffuser is completely cordless, so they can make any corner of their home—the office, kitchen, hallway, bathroom, you name it—smell amazing. And if it's their first diffuser, pair it with one of Vitruvi's essential oil sets for the ultimate luxury gift.
[$179; vitruvi.com]
Get it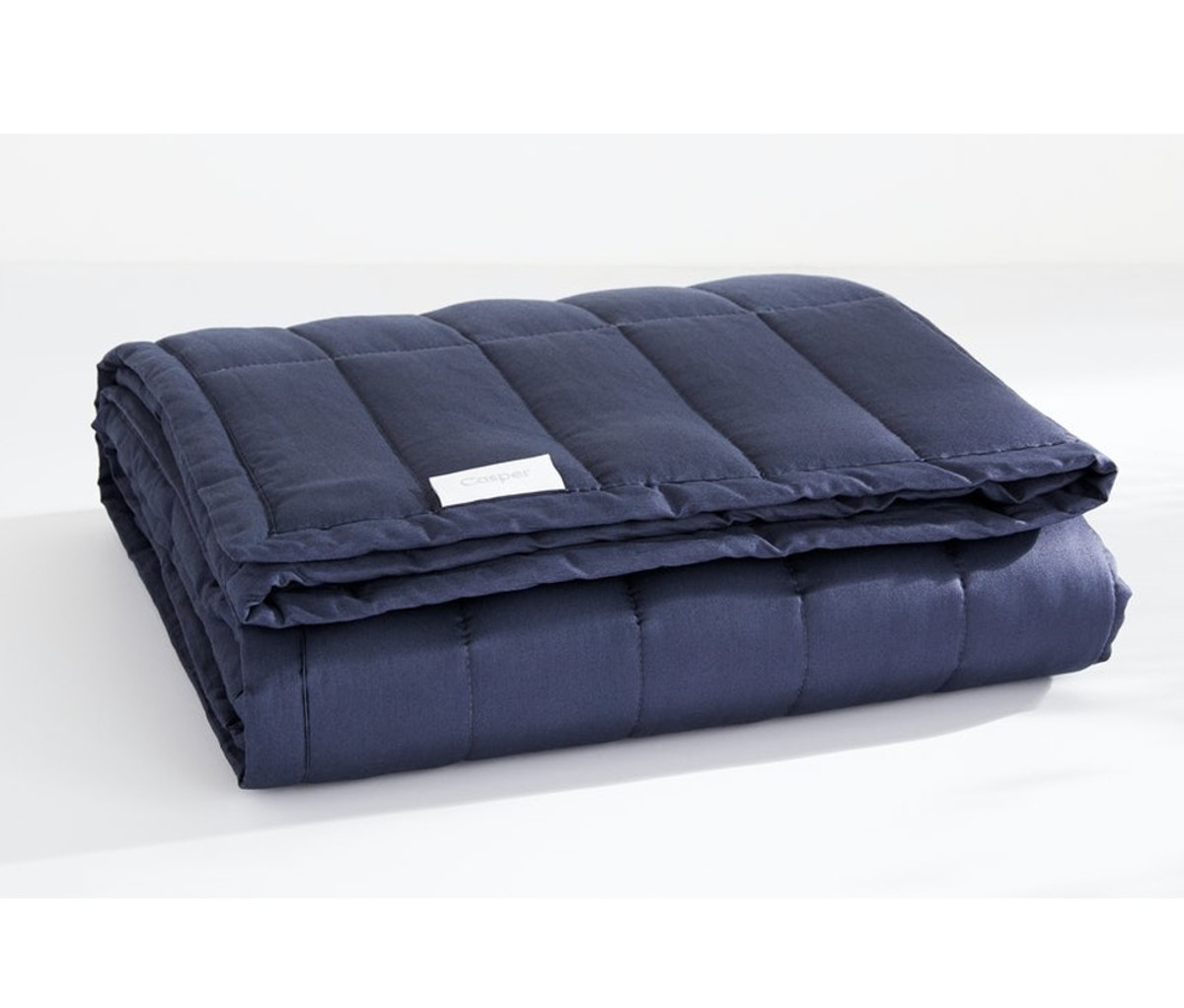 Courtesy of Casper5. Casper Weighted Blanket
Weighted blankets are becoming an increasingly popular self-care tool for their anxiety and stress-reducing benefits. This year, give the gift of relaxation and comfort with a Casper Weighted Blanket. The uniquely crafted blanket is designed to perfectly hug the body while still remaining breathable and cooling for a comfortable night's sleep.
[$169; casper.com]
Get it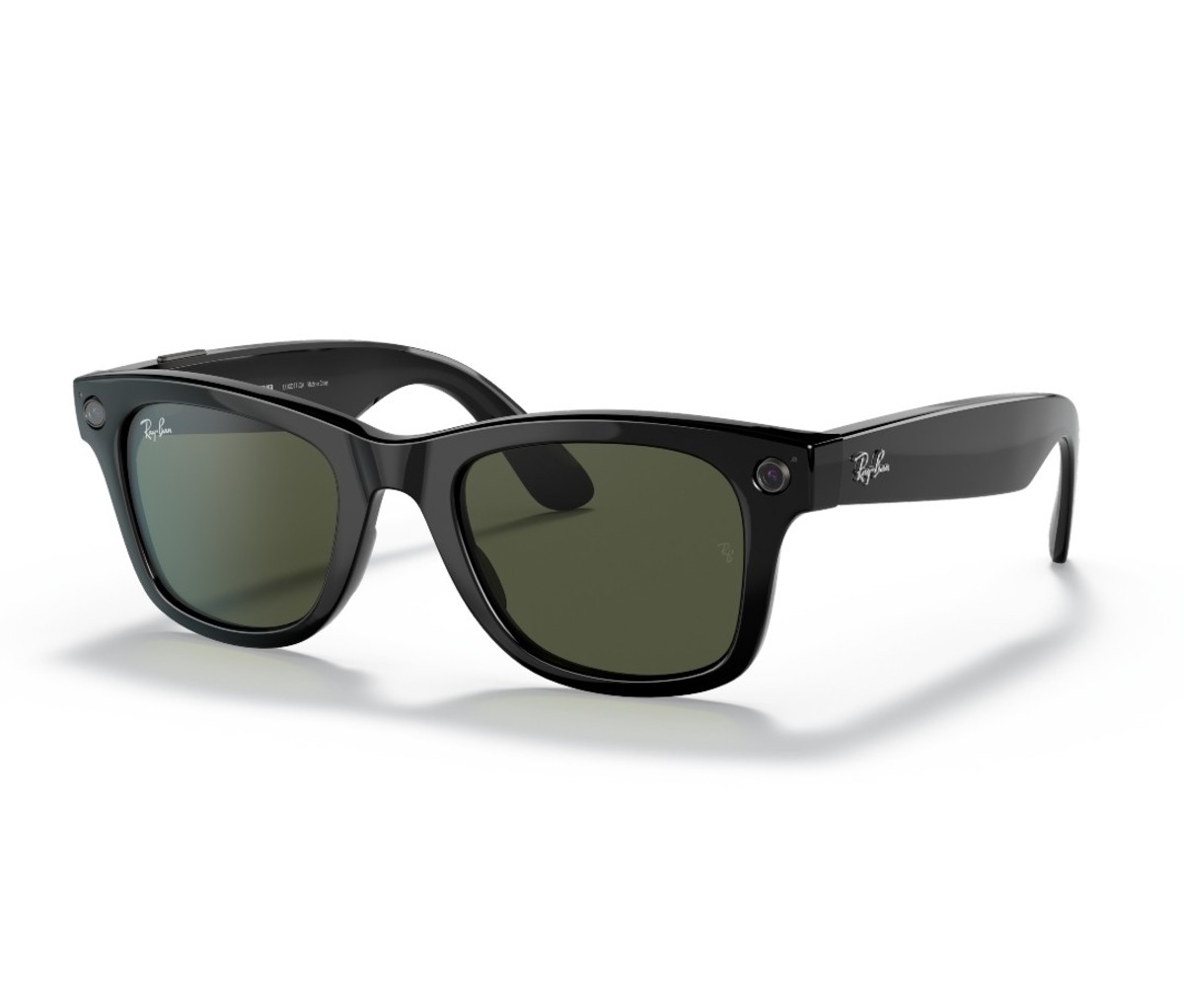 Courtesy of Ray-Ban6. Ray-Ban X Facebook Stories Wayfarer
Ray-Ban has upgraded its iconic wayfarer sunglasses in the brand's latest collaboration with Facebook. The Stories smart glasses will let your loved one capture all their favorite moments with their high-quality hands-free camera. The glasses also feature touch control so they can pause their song or record a video with a single touch and open-ear speakers to take calls. The glasses also come with a charging case, so it's incredibly easy to keep the frames fully charged at all times.
[$299; ray-ban.com]
Get it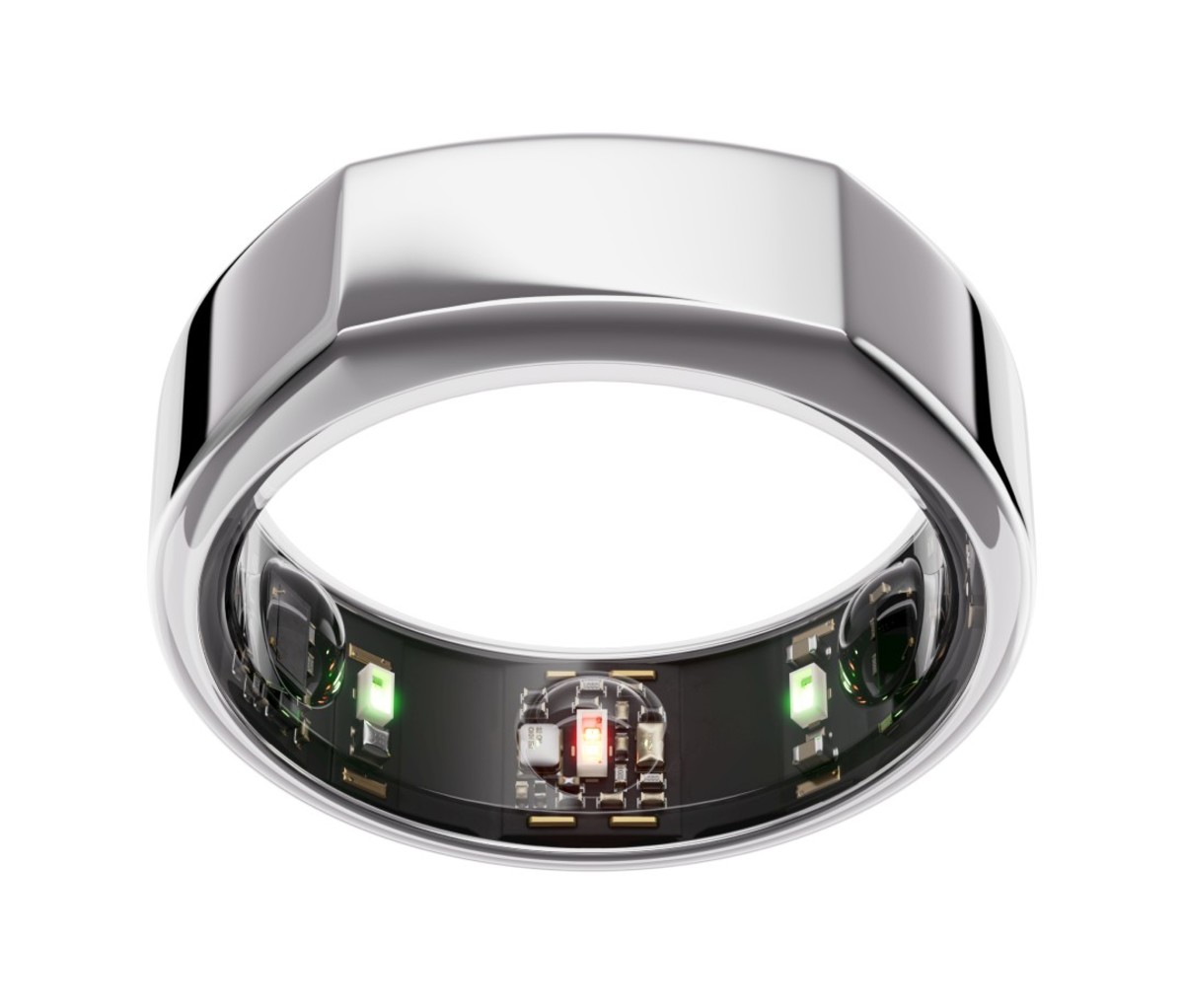 Courtesy of Oura7. Oura Ring Generation 3
The Oura Ring is a revolutionary health and wellness device that measures activity, fitness, and sleep right from your finger. The Oura Ring allows your loved one to understand their body in an entirely new way by getting insight information on their sleep, daily activity levels, heart rate, and workouts. Its sleek, durable design is comfortable and discrete, so they won't even notice it's on most of the time.
[$299; ouraring.com]
Get it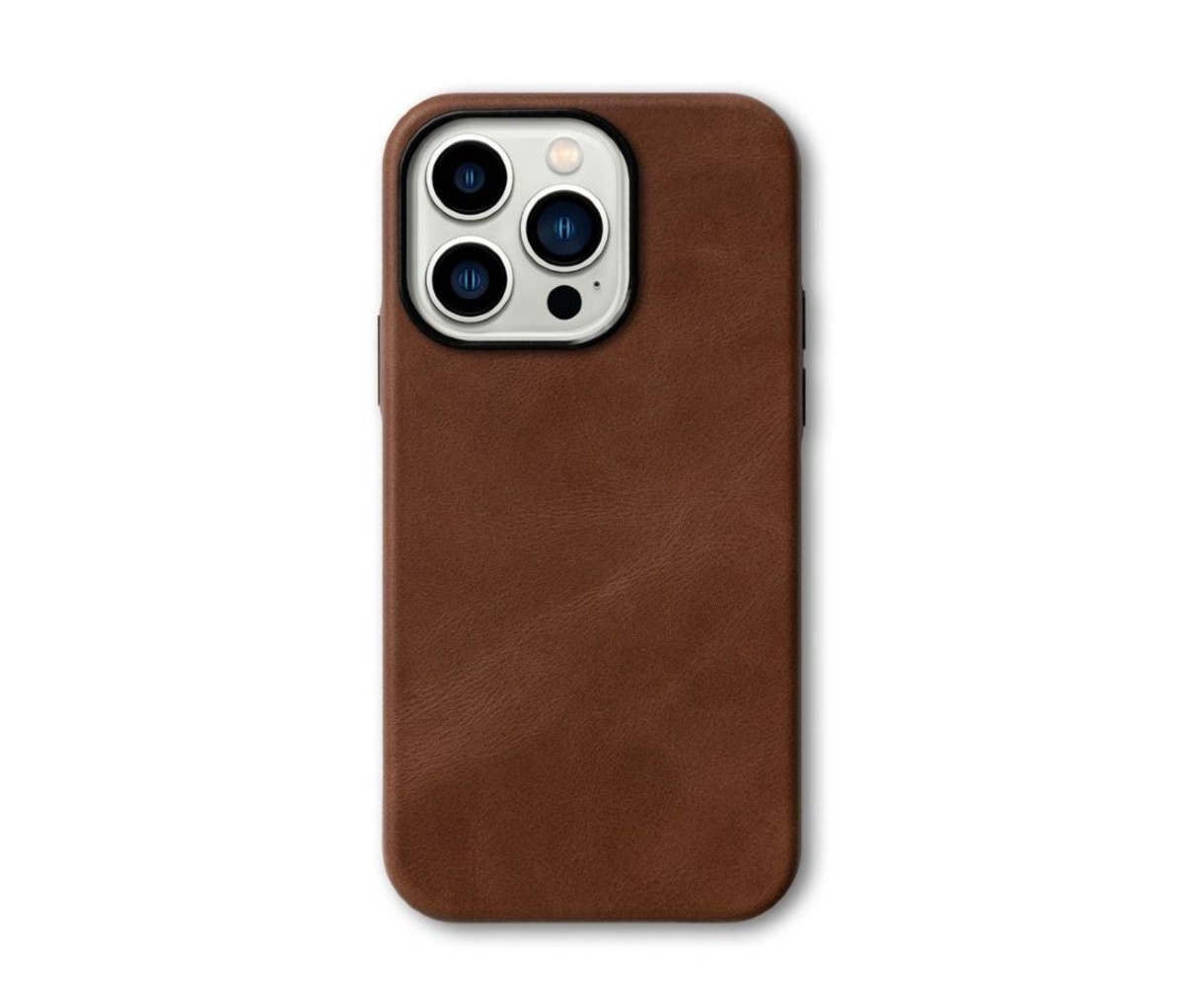 Courtesy of Andar8. The Aspen Leather iPhone Case
Luxury doesn't have to mean impractical, so give a gift for the one item they're bound to have on them at all times. Andar's Leather iPhone Case is made from premium, genuine full-grain oil waxed leather and soft microfiber lining to protect the phone's exterior. It's compatible with wireless charging and Apple's MagSafe charger and is available in iPhone sizes 12 and up.
[$50; andar.com]
Get it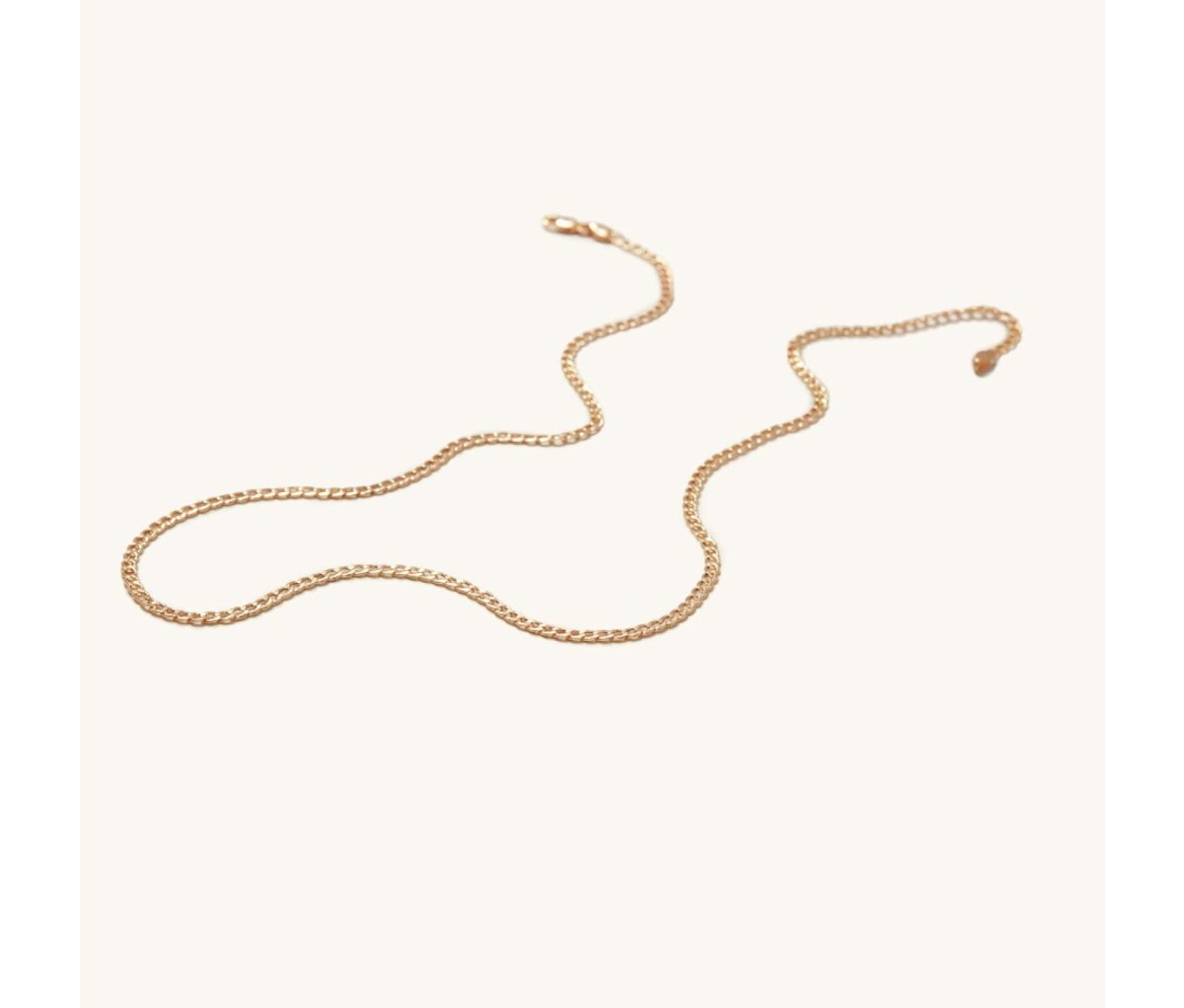 Courtesy of Mejuri9. Mejuri Flat Curb Chain Necklace
Everyday jewelry makes the perfect gift for the guy who already has everything. Mejuri's Flat Curb Chain is the necklace that goes with everything and that they'll never want to take off. Made with 14k solid recycled gold, this sustainable chain will never oxidize or tarnish.
[$550; mejuri.com]
Get it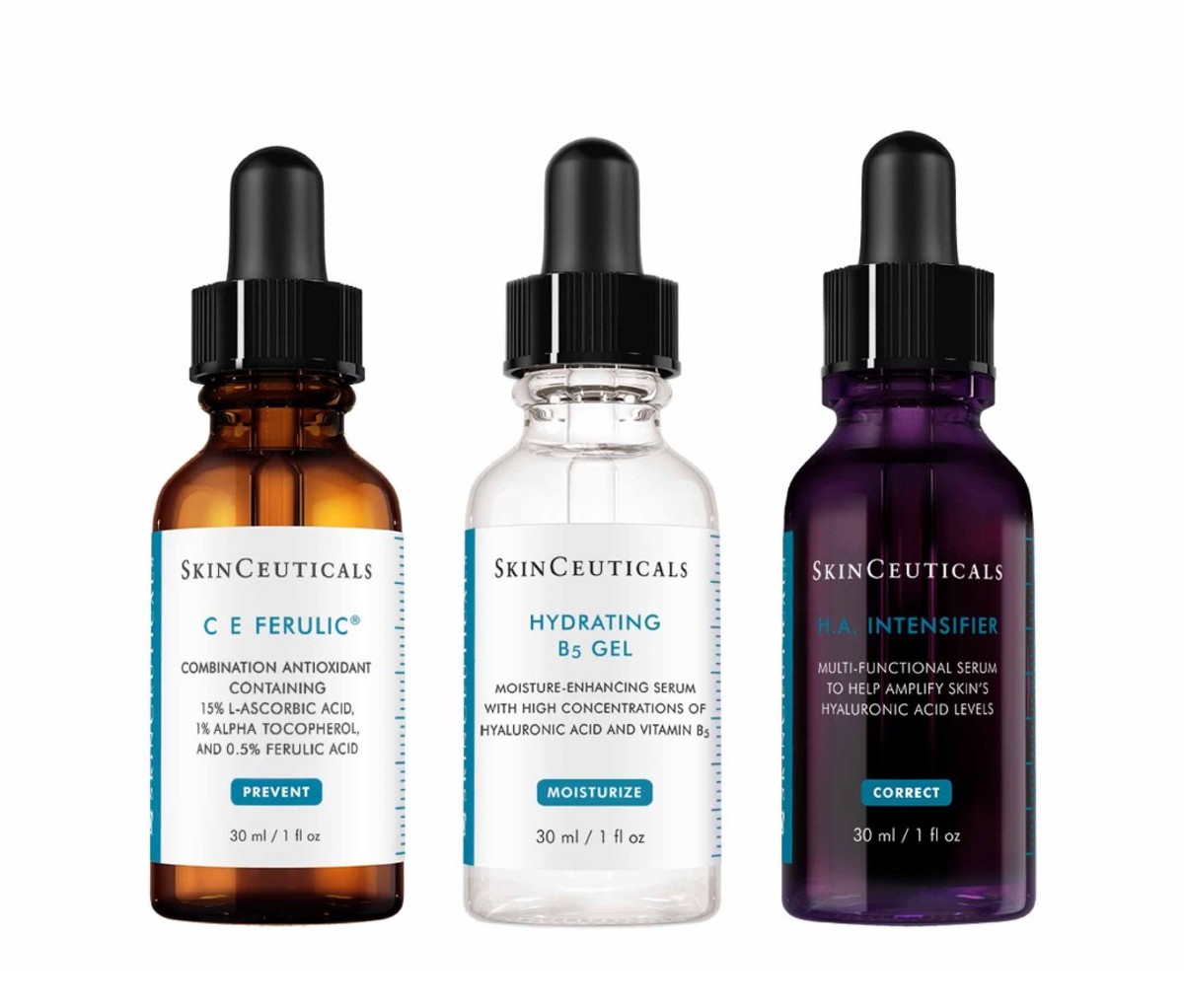 Courtesy Image10. SkinCeuticals Best Sellers Gift Set
Make it easy for the man in your life to have the best skin of their life with SkinCeuticals' Best Sellers Gift Set. This curated routine features their renowned C E Ferulic vitamin C serum, Triple Lipid Restore moisturizing treatment, and Hyaluronic Acid Intensifier serum. This set is great for all skin types and those concerned with treating skin aging, discoloration, and dehydration.
[$309; skinceuticals.com]
Get it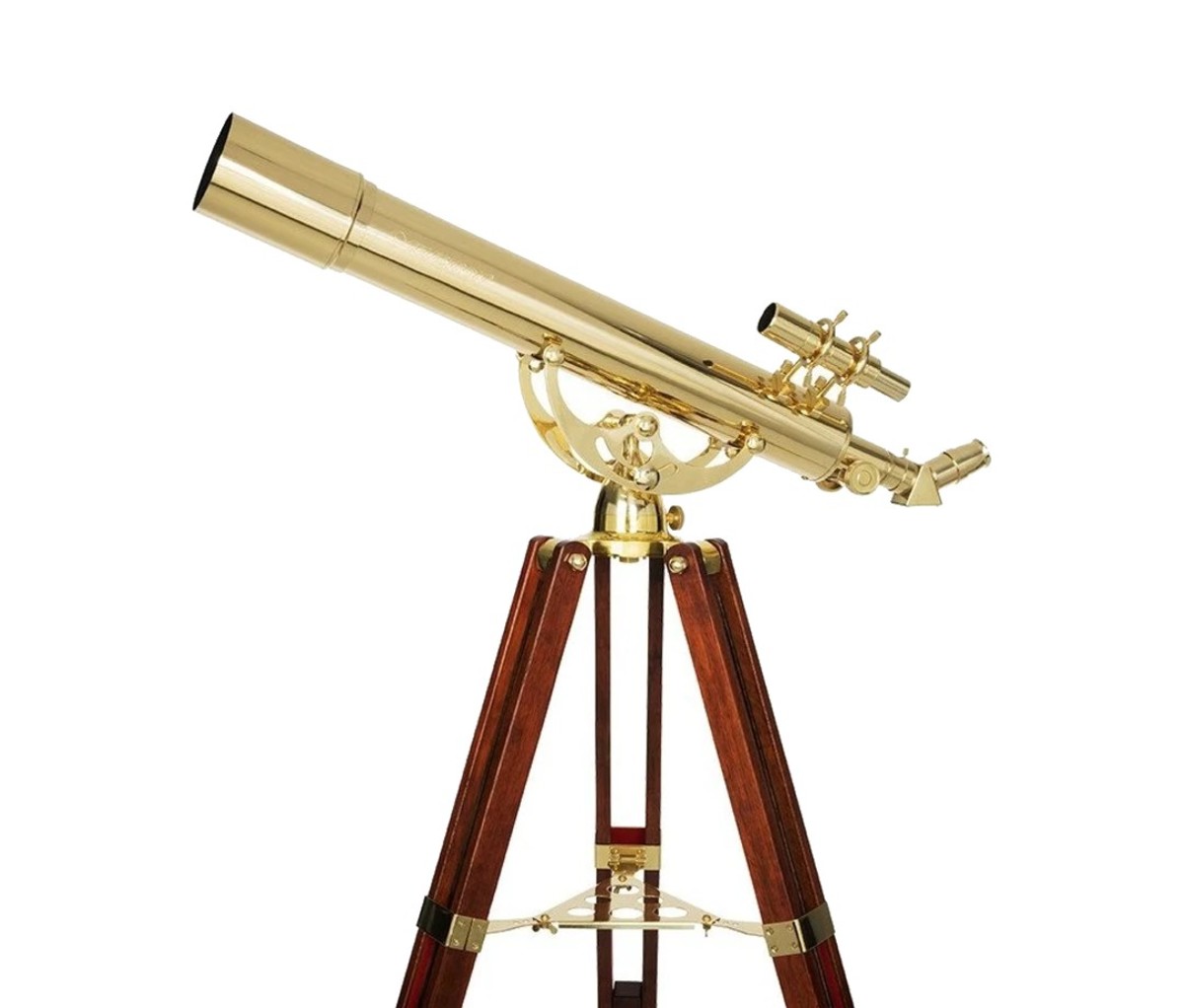 Courtesy Image11. Celestron Ambassador 80mm Brass and Mahogany Telescope
Give the gift of wonder this holiday season with the vintage-inspired Celestron Ambassador 80mm Telescope. This powerful telescope is ideal for astronomical observation with a 189x zoom magnification and adjustable tripod. It also makes a stunning decor piece in a home office or study.
[Price varies; celestron.com]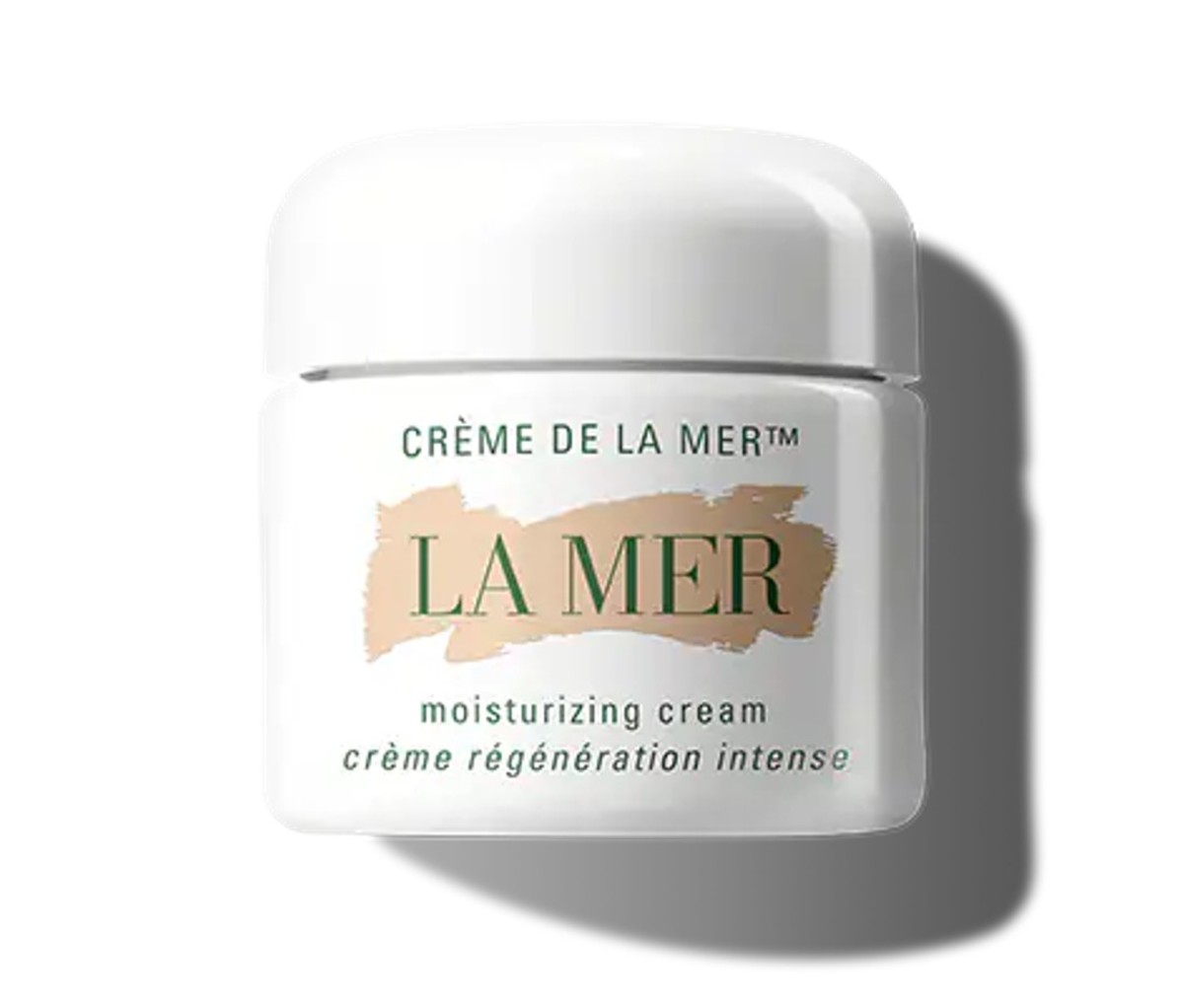 Courtesy of La Mer12. La Mer Moisturizer
For the man who loves an indulgent skincare routine, La Mer's coveted Crème de la Mer Moisturizer makes the perfect luxury gift. This ultra-rich cream is packed with nourishing, healing ingredients like seaweed extract and sesame seed that firm and moisturize the skin.
[$460; cremedelamer.com]
Get it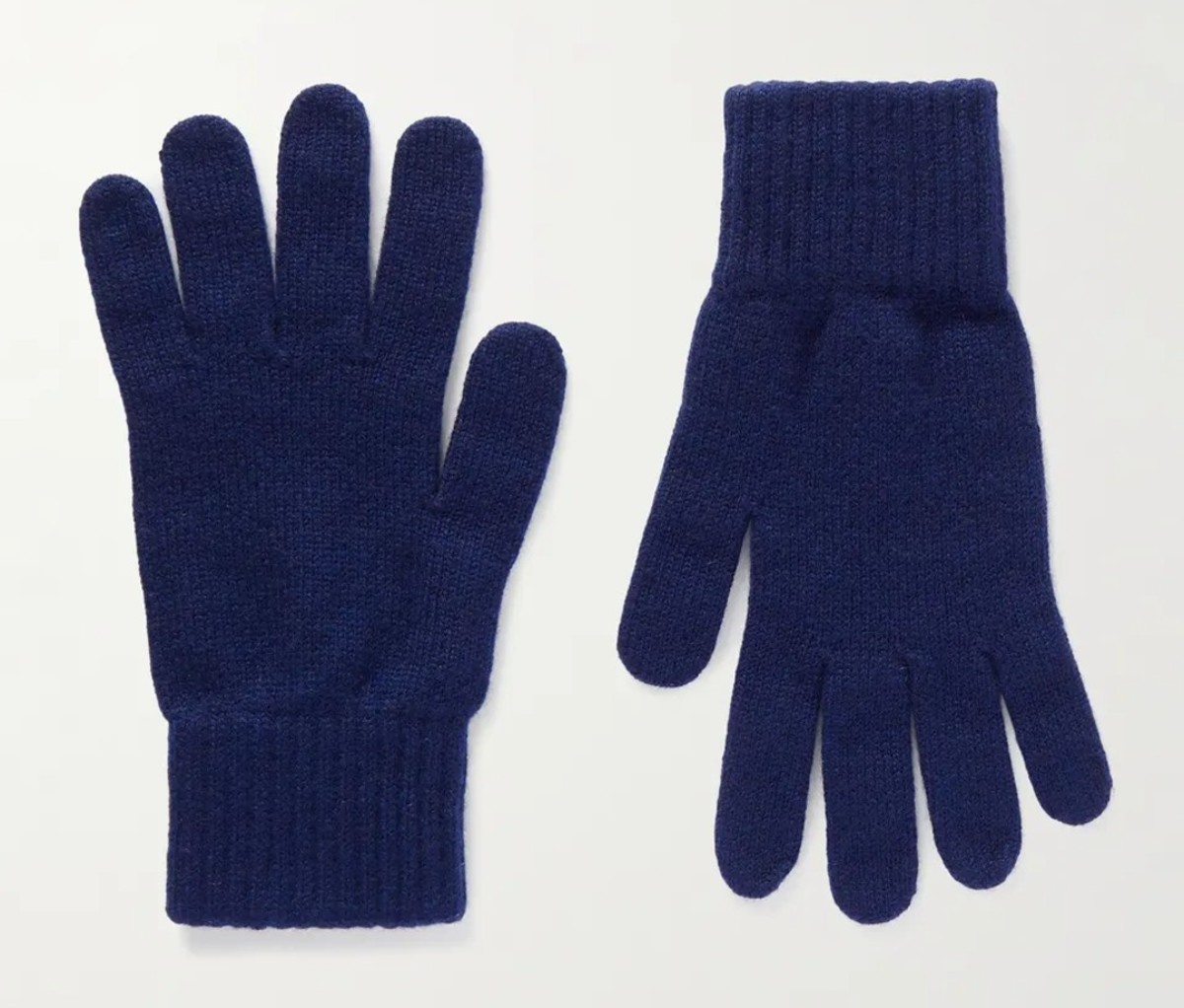 Courtesy of mrporter13. William Lockie Cashmere Gloves
Cashmere is a winter must-have, so give a man in your life the cashmere gloves that will carry them through this season and many more to come. These cashmere gloves from Scottish knitwear brand William Lockie are knitted from cashmere gently combed from the under fleece of Mongolian goats. The finished product is incredibly warm, soft, and long-lasting winter gloves.
[$70; mrporter.com]
Get it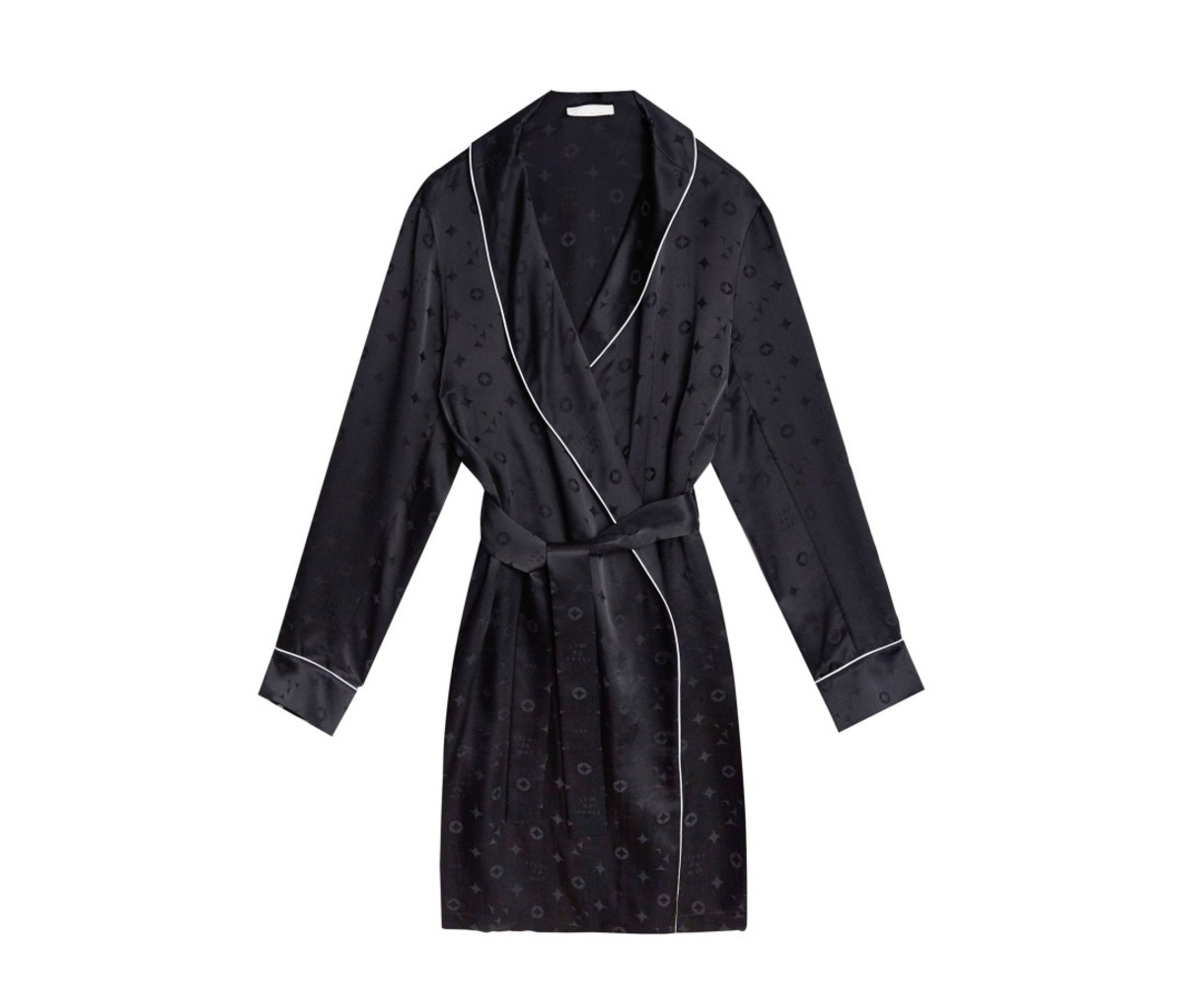 Courtesy of Fleur du Mal14. Men's Silk Jacquard Robe
Men want nice loungewear too. And nothing says luxury loungewear like silk. Fleur du Mal's 100% silk jacquard robe features the brand's subtle monogram print, white piping detailing, and pockets.
[$695; fleurdumal.com]
Get it
Courtesy of Loewe15. Loewe Knit Mohair Scarf
Give this essential winter accessory a luxurious upgrade. Loewe's knit scarf in luxurious wool mohair features a multi-color stripe pattern and tassel ends. The scarf comes in five different color options, each of which is fun and fashion-forward.
[$590; loewe.com]
Get it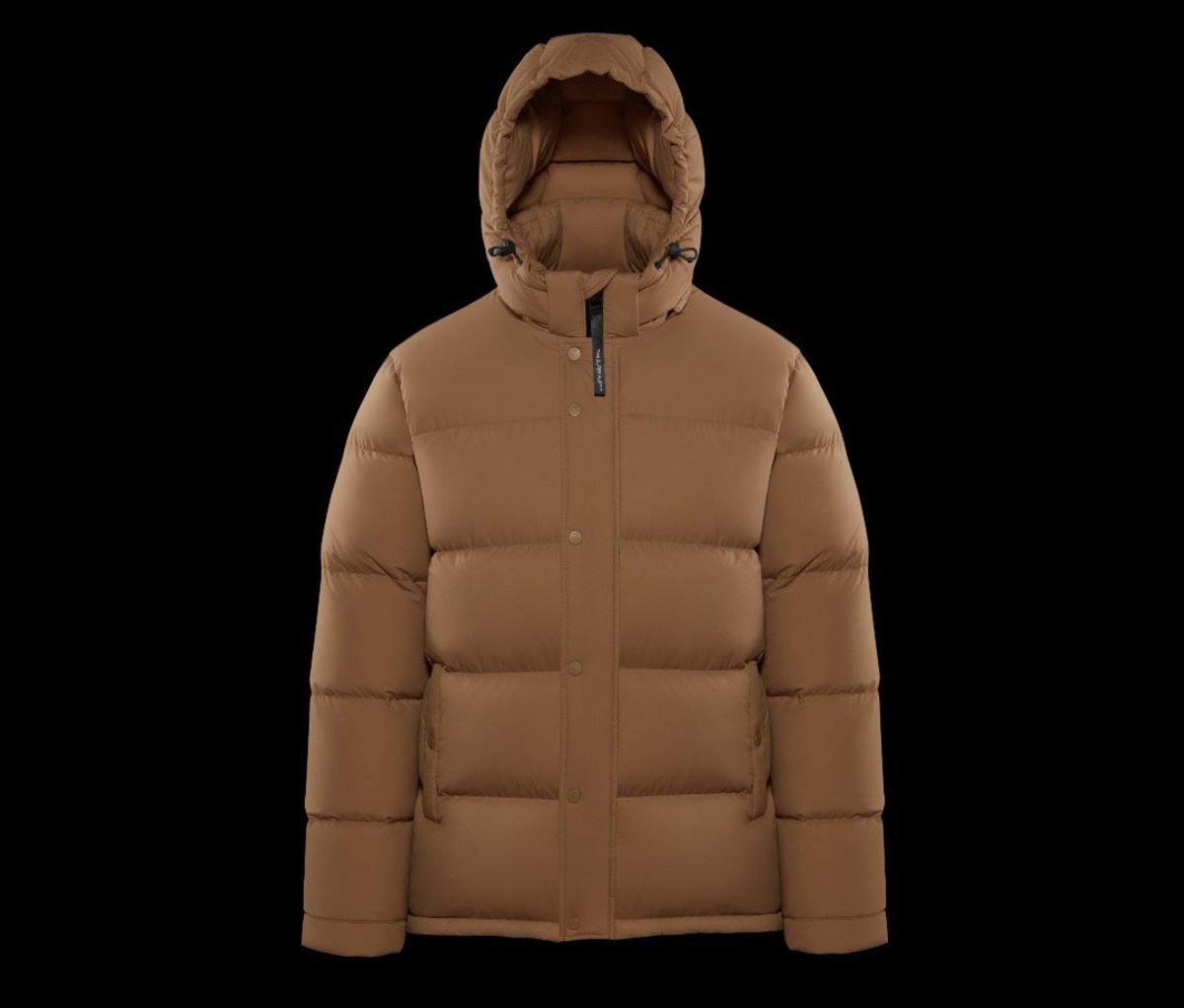 Courtesy of Aritzia16. The SuperPuff Men's Goose-Down Puffer Jacket
Aritzia's SuperPuff is the ultimate winter puffer coat that any man in your life would love this winter. Its fluffy goose-down filling is exceptionally warm (engineered to handle temperatures as low as -22°F), while its CliMATTE technology features water and wind-resistant Japanese ripstop fabric. To achieve the perfect fit, this responsibly sourced goose-down puffer is designed with men's broader shoulders and long arms in mind. This coat makes the ideal luxury winter gift. If you don't believe us, check out the coat's 5-star average reviews.
[$275; aritzia.com]
Get it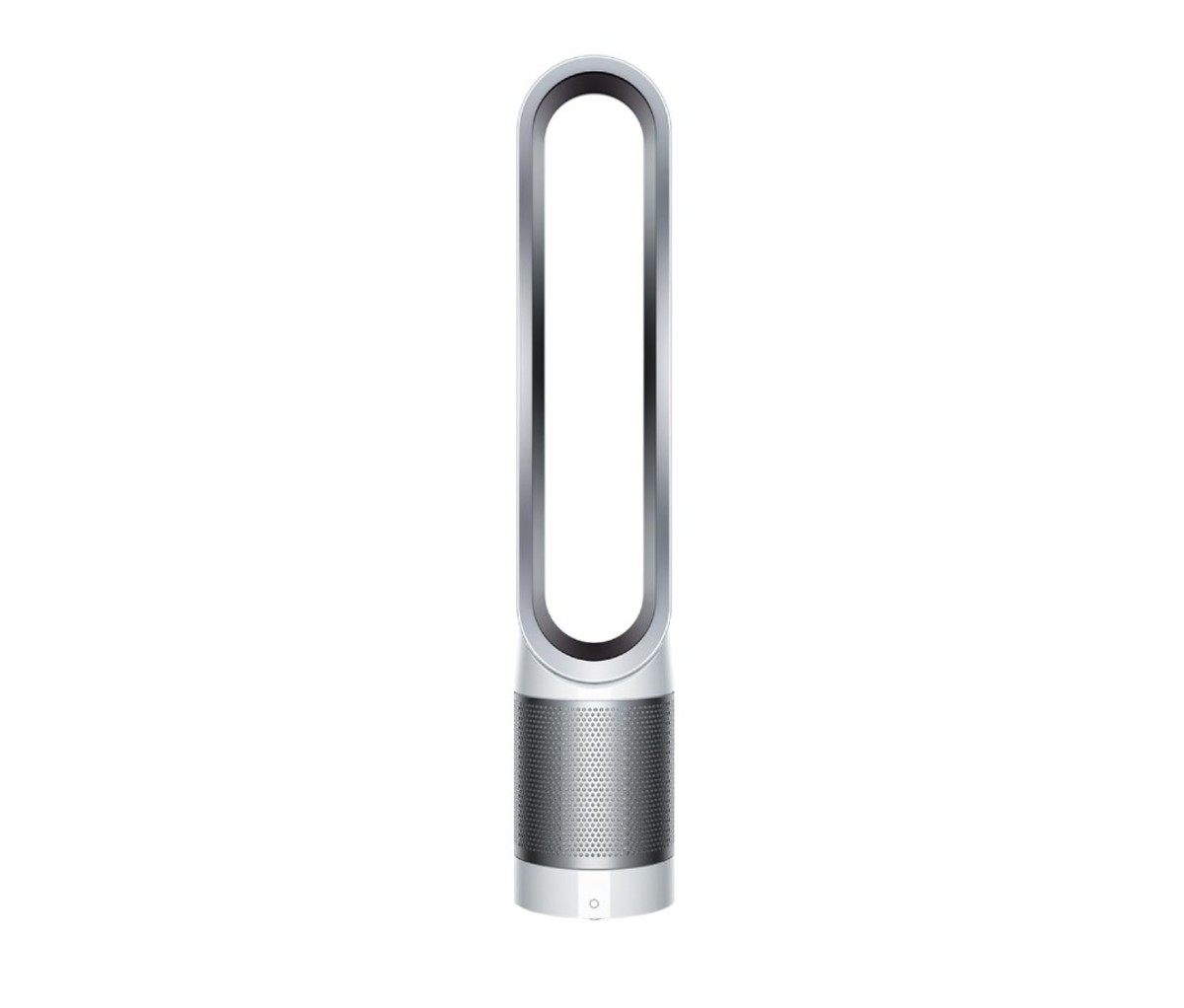 Courtesy of Dyson17. Dyson Pure Cool Purifying Fan
We're all spending more time at home these days, so make sure the man in your life is breathing the purest air. With its innovative technology, Dyson's Pure Cool purifying fan removes 99.97% of pollutants and allergens, while its 70°oscillation fills the room with smooth, cooling air flow. Forget about old-school fans with loud, fast-spinning blades; this luxury gift is quiet and easy to clean and control.
[$399.99; dyson.com]
Get it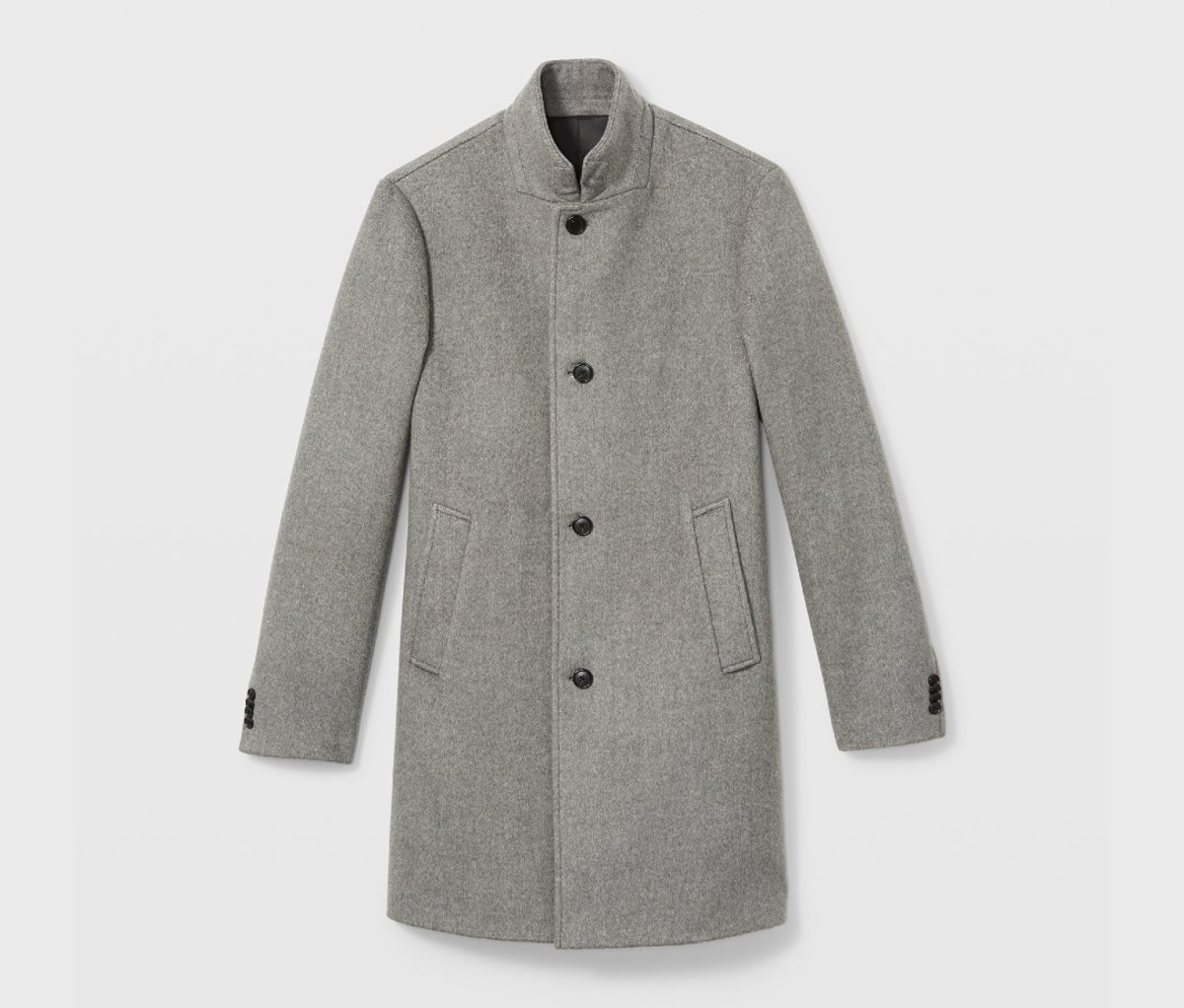 Courtesy of Club Monaco18. Loukas Funnel Neck Coat by Club Monaco
This classic coat is an absolute wardrobe necessity—it also makes the perfect gift for the man who loves a bit of tailoring in his everyday life. With its streamlined straight fit, funnel neck, center back seam, and wool fabric blend, this closet staple can be worn year after year. Club Monaco has different colors and pattern ways available, so opt for the version that best suits their style.
[$398; clubmonaco.com]
Get it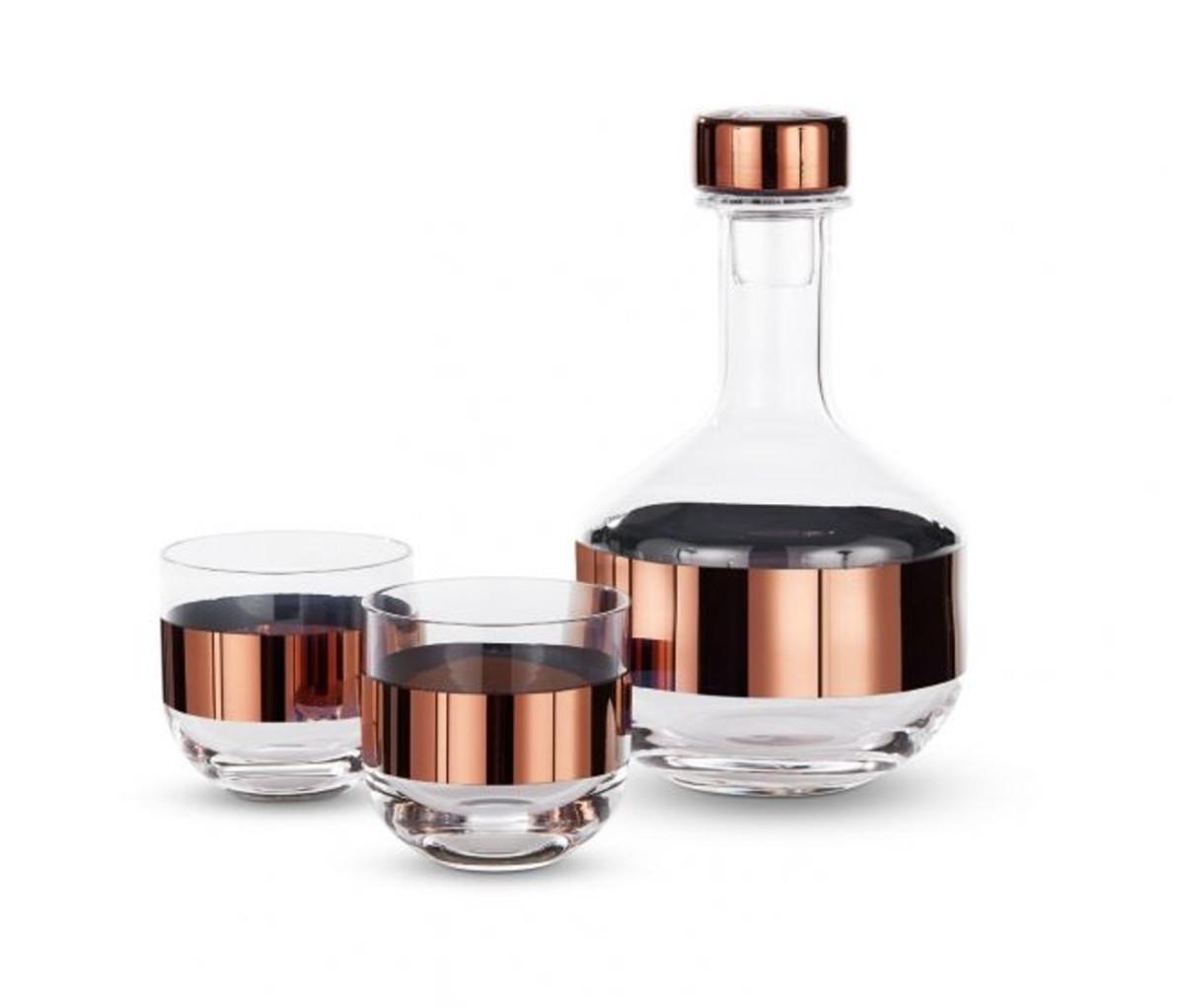 Courtesy of Tom Dixon19. Tom Dixon Tank Whiskey Set
If the men on your list love whiskey, they'll love this luxury whiskey set even more. The 'Tank' Whiskey Set by Tom Dixon creates a sculptural yet minimal design that makes something simple like drinking whiskey feel more like a lavishly decadent ritual. The Tank Set includes a whiskey decanter and two glasses that can hold up to 200mL of liquid.
[$175; tomdixon.net]
Get it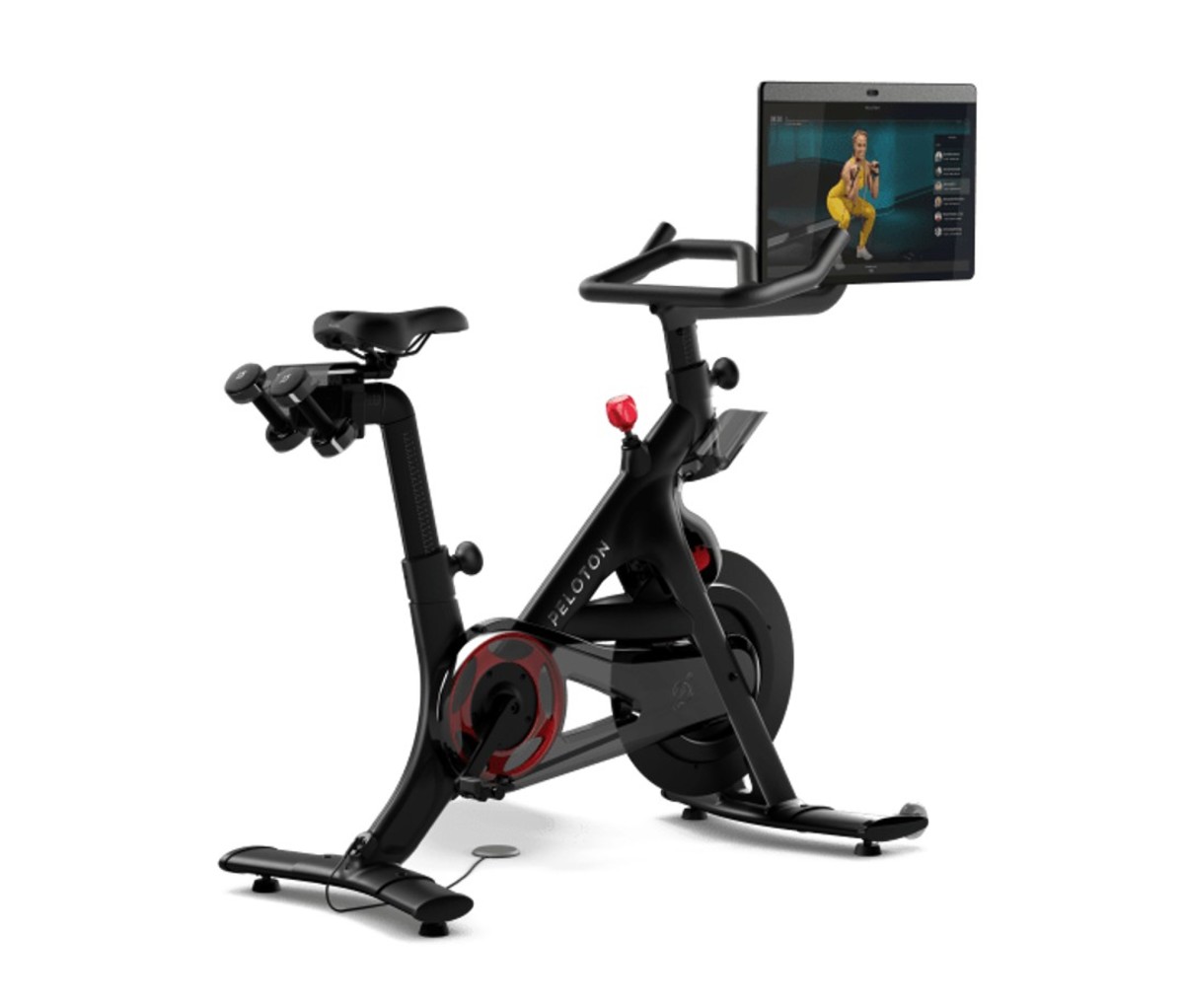 Courtesy of Peloton20. Peloton Bike
Peloton enables you to give the gift of year-round fitness. So this holiday season, treat the man in your life to the Original Peloton Bike. This game-changing exercise machine instantly elevates a home gym by providing that cycle studio vibe right at home. In addition to the bike, they'll find weekly live classes and an on-demand library full of diverse classes with motivating instructors that feel more like an exciting immersive experience and less like an at-home workout. It also offers real-time metrics, so they can track their progress for every class and see how they improve.
[$1,495; onepeloton.com]
Get it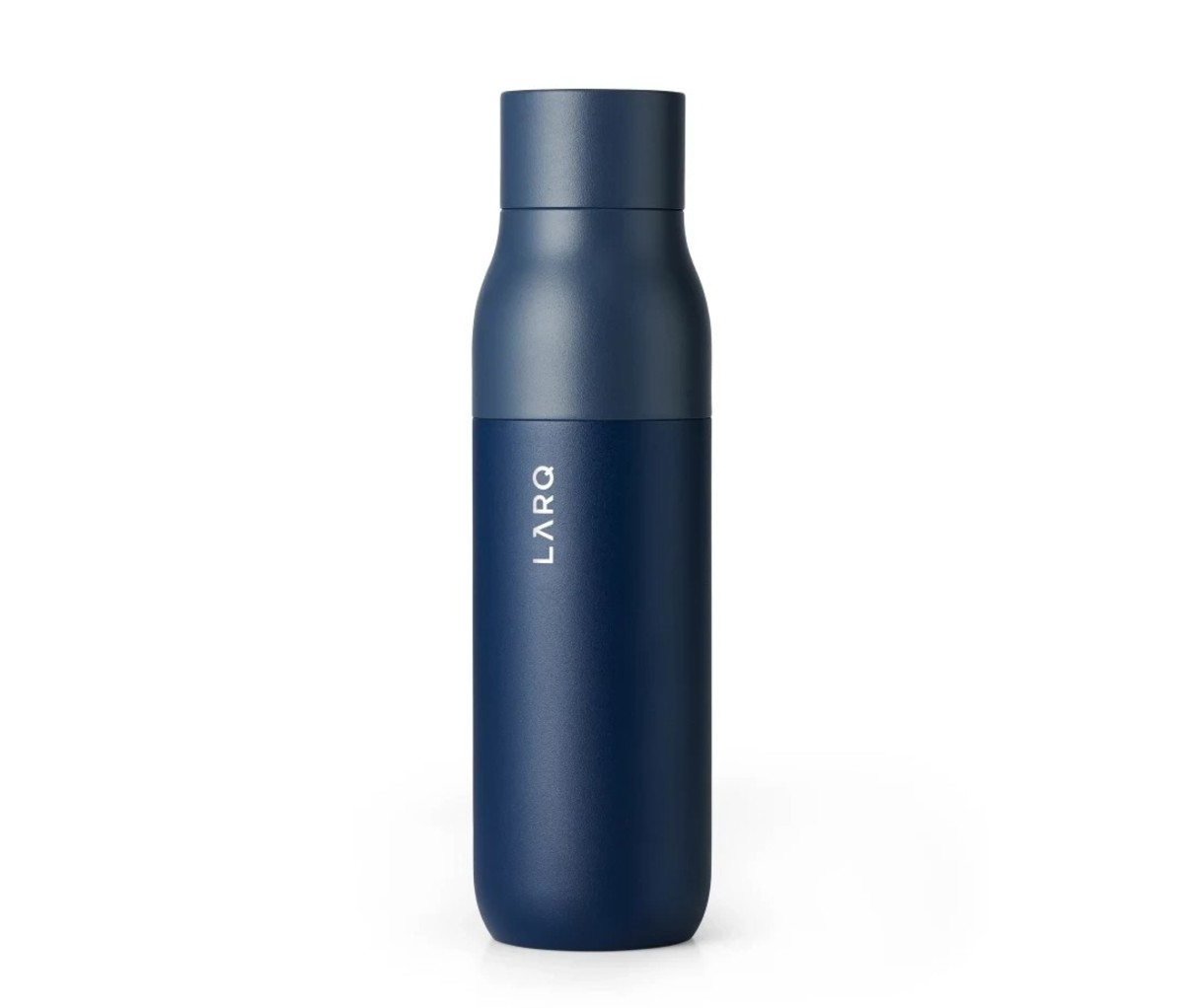 Courtesy of LARQ21. LARQ Self-Cleaning Water Bottle
A nice water bottle always makes a good holiday gift, but the LARQ self-cleaning water bottle makes a good gift even better. LARQ's Bottle PurVis is the world's first self-cleaning water bottle and water purification system. Cleaning water in 60 seconds, the bottle uses UV-C LED light to eliminate up to 99.9999% of bio-contaminants (like bacteria and viruses) lingering in the bottle or the water. The self-cleaning technology activates every 2 hours to clean, or it can be activated at the touch of a button. This extremely giftable water bottle comes in seven different colors, two sizes, and you can choose to include a travel sleeve or active loop accessory for extra gift-giving.
[$95; livelarq.com]
Get it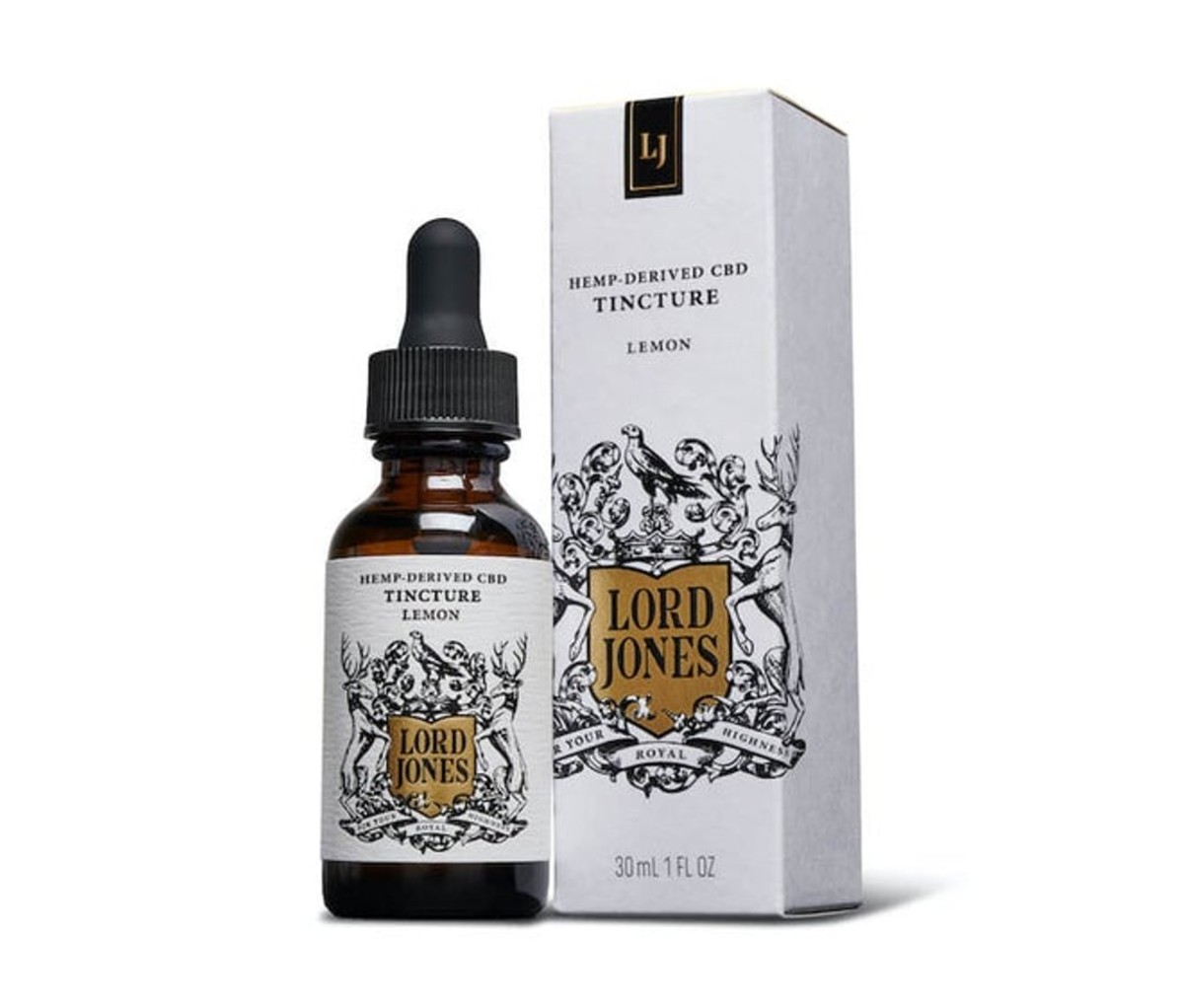 Courtesy of Lord Jones22. Hemp-Derived CBD Tincture by Lord Jones
If you didn't think CBD could be luxury—think again. Lord Jones has quickly become the world's finest CBD brand with its best-selling skincare, bath, body, and edible hemp goodies. While there's a lot to choose from, and CBD preferences can be extremely personal, you can't go wrong with the brand's essential CBD tincture. This broad-spectrum tincture has 250mg of CBD, ideal for supporting calmness and relaxation. The tincture is also vegan, sugar and alcohol-free, and comes in delicious, naturally flavored lemon or peppermint.
[$55; lordjones.com]
Get it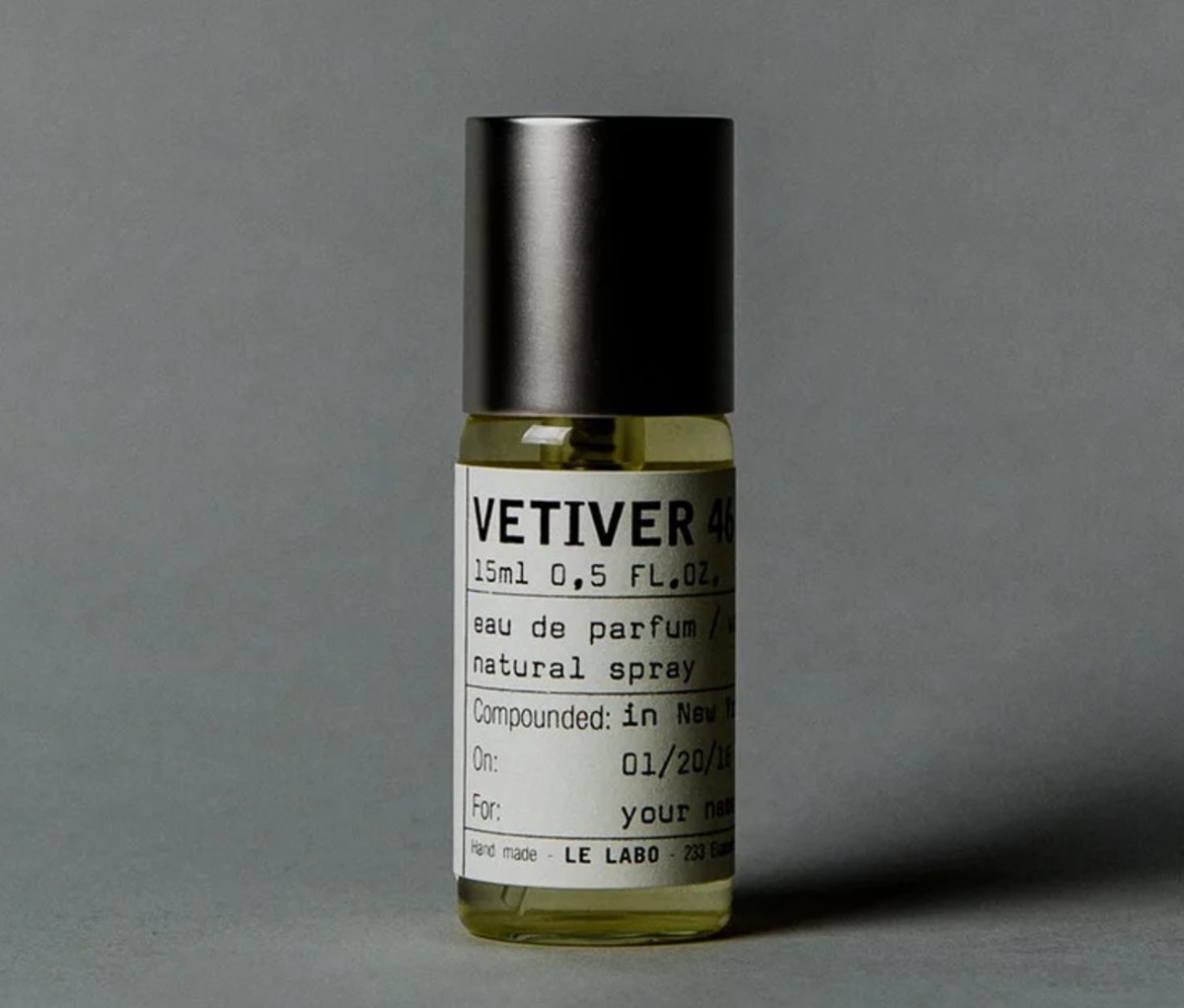 Courtesy of Le Labo23. Le Labo Vetiver 46 Eau de Parfum
Fine fragrances make the perfect luxury gift for anyone, especially men. And nothing says fine fragrance like Le Labo. Regarded as the "Rolls Royce of vetivers," according to the brand, Vetiver 46 is the perfect manly fragrance. It's the deepest of the Le Labo collection, with its woody, incense, and distinctly "male" notes of pepper, labdanum, cedar, and more. To make it even more special, the label and gift box on this eau de parfum can be personalized for a holiday gift boasting thoughtfulness.
[$86; lelabofragrances.com]
Get it
Courtesy of Club Monaco24. Club Monaco Leather Gloves
Leather gloves are one men's accessory that will never go out of style. Gift the man in your life that loves luxury these classic leather gloves with pin-tuck details and tech-enabled pointer and thumbs so they can still use their phone. These leather gloves are also incredibly warm with a cashmere-wool blend interior lining.
[$98.50; clubmonaco.com]
Get it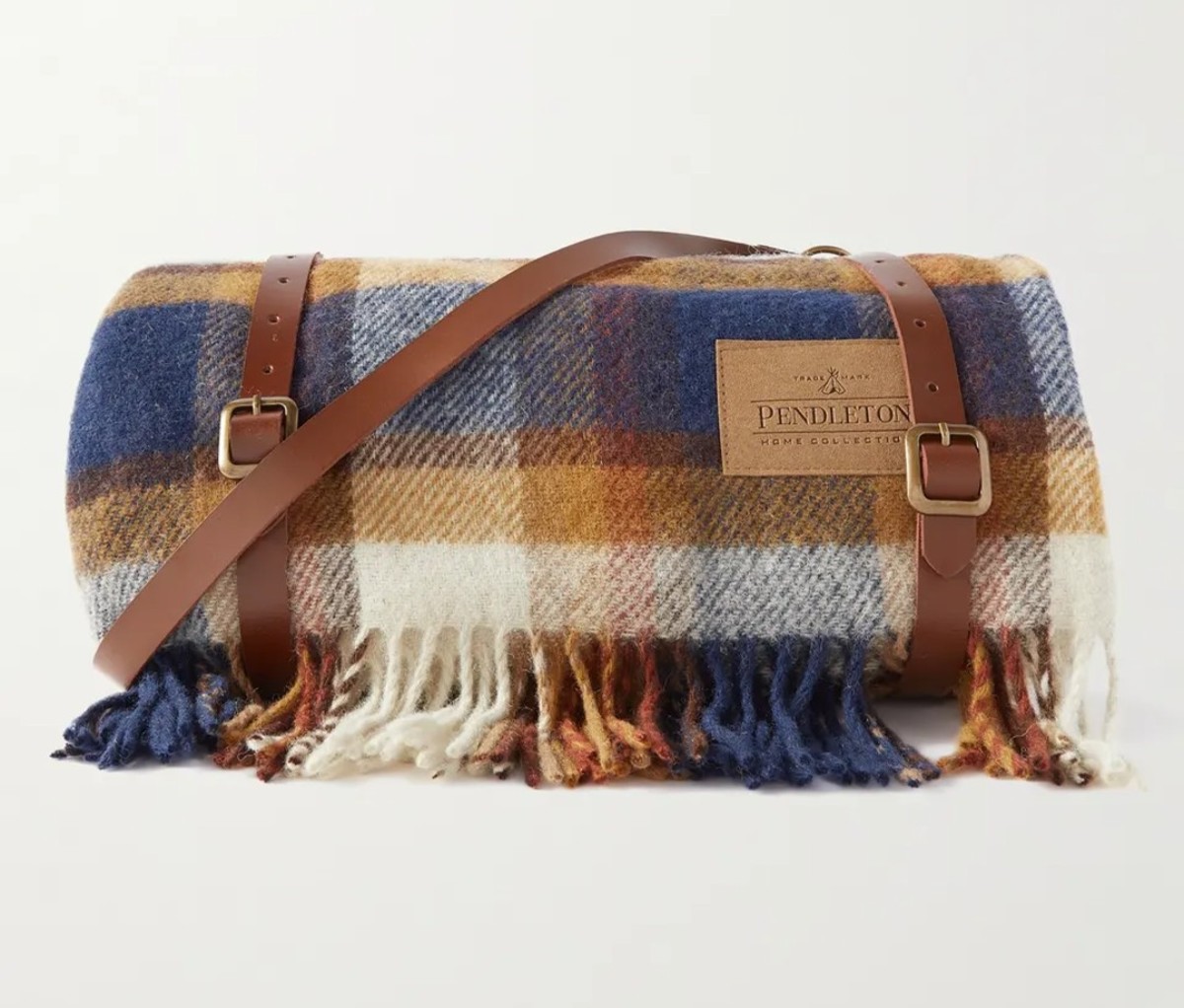 Courtesy of mrporter25. Pendleton Fringed Checked Virgin Wool Blanket
Embodying the tried and true techniques of the 20th century, this beautifully constructed virgin wool blanket comes with a leather traveling case that's perfect for hikes, picnics, road trips, and all the adventures in between.
[$100; mrporter.com]
Get it
Courtesy of Oculus26. Oculus Quest 2 VR Headset
Step into the metaverse with the Oculus Quest 2 VR Headset. This immersive experience features hundreds of games, live events (like concerts), instructor-led workouts, and places to explore. It's wireless, so even though they can explore the sensations of VR at home, they can also take it with them anywhere they want to go.
[$299; oculus.com]
Get it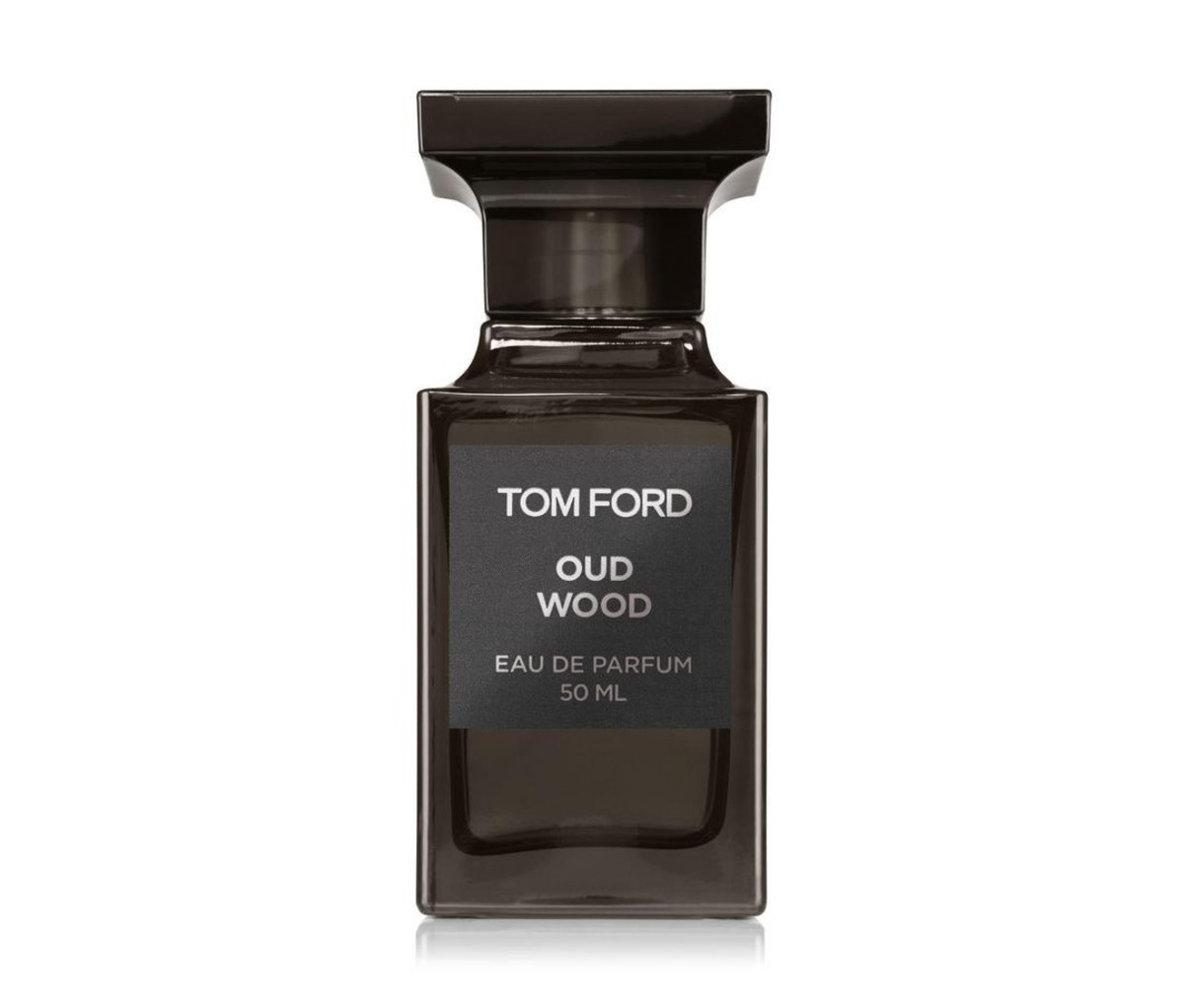 Courtesy of Tom Ford27. Tom Ford Oud Wood
Tom Ford's signature Oud Wood scent is that classic earthy, woody scent that men (and women) love. Its layerable, unisex scent features notes of sandalwood, rosewood, Chinese pepper, and rare oud wood that are rich and sensual. The fragrance is captured in a smoky-gray bottle that looks exquisite on the bathroom counter or on a dressing table.
[$270; tomford.com]
Get it
Courtesy Image28. Parachute Linen Bedroom Bundle
Give the gift of better sleep with Parachute's Linen Supreme Bedroom Bundle. This set has got everything your loved one needs to turn their at-home bed into a hotel-like stay with the brand's ergonomically-designed mattress, mattress pad, two supportive pillows, eco-friendly linen bedding, and fluffy duvet insert. This luxurious linen set is cool (literally, it's naturally insulating to keep you cool in the summer and warm in the winter), casual, and chic. Plus, it will get softer and more comfortable with time.
[From $577; parachutehome.com]
Get it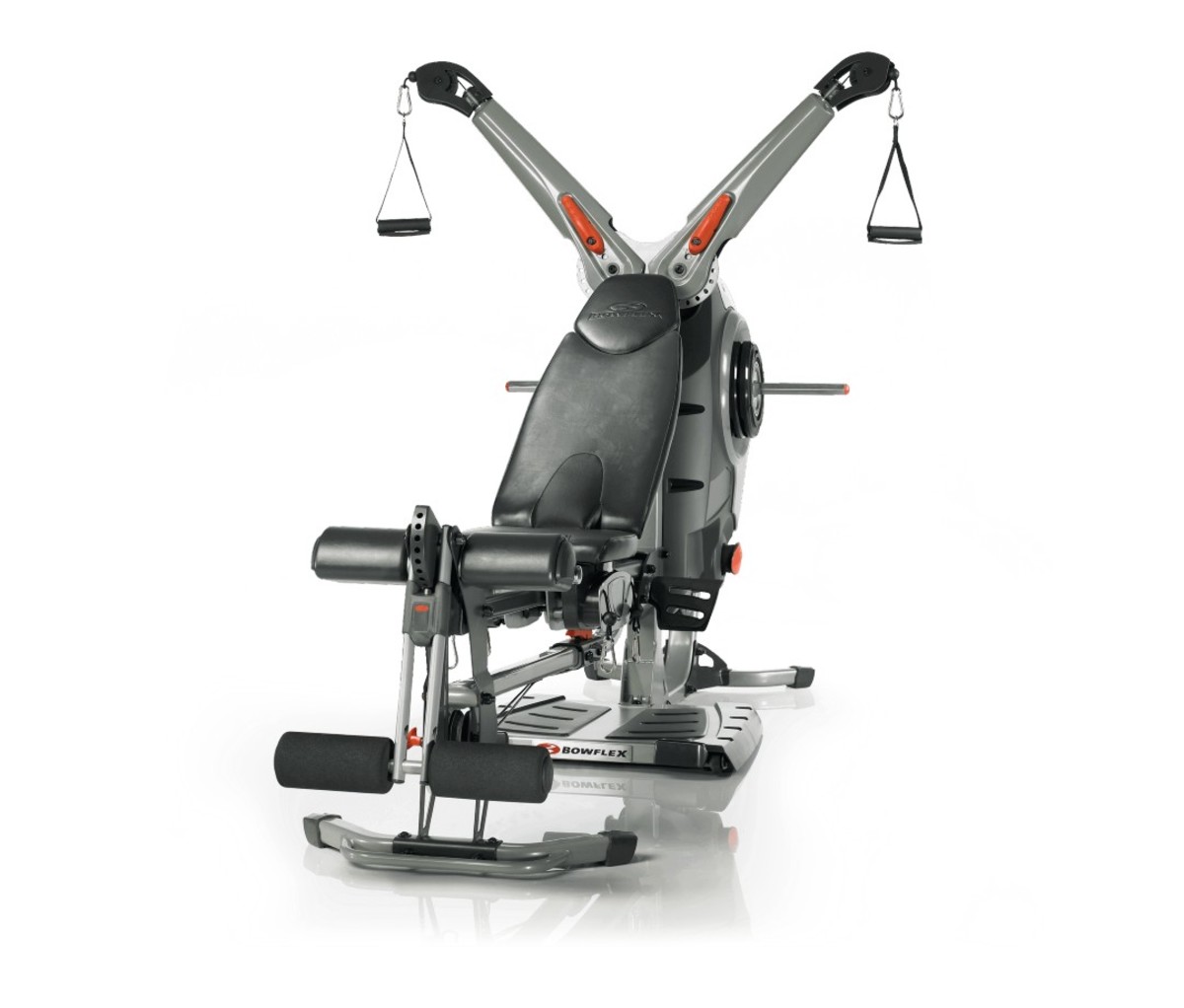 Courtesy of Bowflex29. Bowflex Revolution Home Gym
Revolutionize your loved one's home gym with Bowflex. This home gym setup is designed to work every major body zone with over 100 exercises and 400 variations, so every body type can target their workout to fit their strength level and..