25 Best Red Wines to Drink This Thanksgiving: Sommelier Picks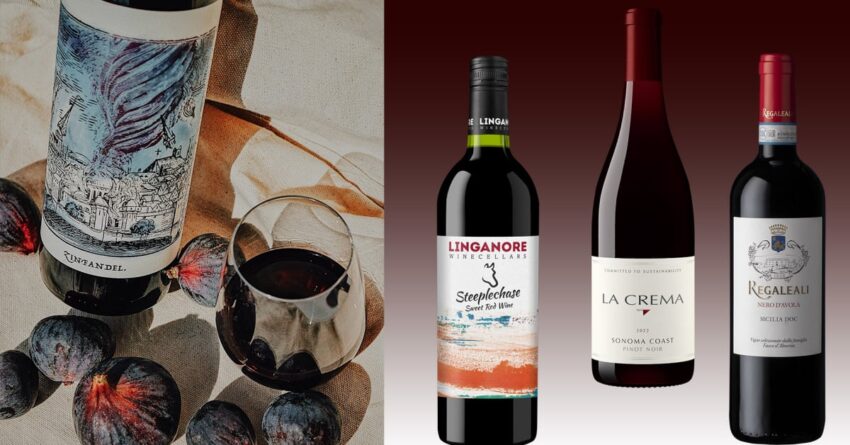 Men's Journal aims to feature only the best products and services.  If you buy something via one of our links, we may earn a commission.
Turkey on Thanksgiving is nothing without sausage-studded stuffing, buttery mashed potatoes, and fat slices of pecan pie. Of course we'd be remiss not to mention the best red wines to accompany your feast. But, boy, are there plenty to choose among: sweet red wine, dry red wine, Italian red wine, Spanish red wine, cabernet sauvignon, merlot. The list goes on.
Red wines generally have a higher ABV (alcohol by volume) and are more full-bodied than white wines, making them a perfect complement to fall and winter sipping and holiday feasts. Pinot noir feels just right for fall, says Jay James, master sommelier and president of Benchmark Wine Group.
That's why our top pick for the Best Overall wine to drink now is Elouan Pinot Noir, a high-rated bottle that clocks in under $20. "Deep sour black cherry and red plum flavors mingle with aromatic nuances like shiitake mushroom and fallen leaves damp from a fresh rain," James says. "It just oozes autumn." 
Here's a quick primer on pairing: "The more fat you have on the plate, the more tannin you want in your wine, says James.
Sweet red wine, like lambrusco, pairs beautifully with gouda on a charcuterie board; dry red wine, like a medium-bodied chianti, is the perfect accompaniment to turkey; pinot noir has gentle acidity to balance fat and sweetness from mashed potatoes and cranberry sauce; and the best cabernet sauvignon can be savored near a crackling fireplace to finish off the night.
Our Methodology
All bottles highlighted below were determined with the help of sommeliers and our own personal tastings. Read on for the best red wines to drink now—including some nonalcoholic red wines and cheap red wine under $25 that tastes way more expensive. Note: Price varies by location and vendor.
Best Overall Red Wine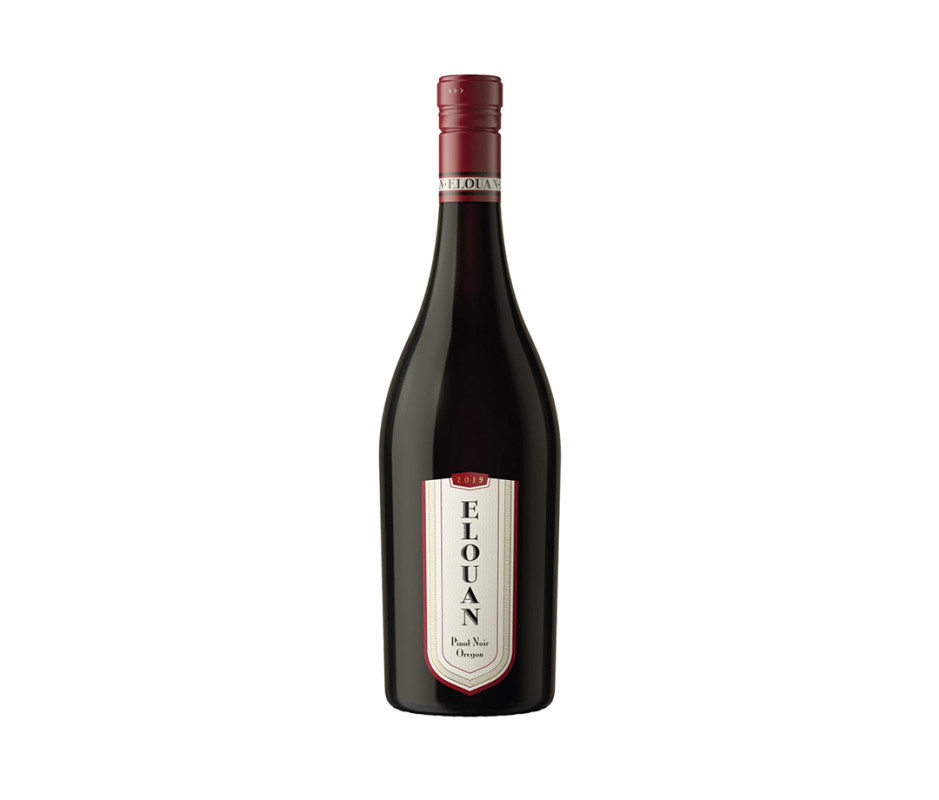 Elouan Pinot Noir 
Courtesy Image
Oregon's cool climate yields some great pinot noirs. Our Best Overall pick, Elouan Pinot Noir, is made with grapes from not one, but three of the state's wine-growing regions. It's everything you want in a quality pinot noir: Fruit-forward tartness, a hint of spice (in this case, cloves), some earthiness, and it delivers a crowd-pleasing medium finish. On the palate, expect tart cherry and wild bramble flavors balanced with fresh-tilled earthy notes. It's a versatile bottle to have on-hand throughout the holiday season, pairing beautifully with turkey, pork loin, mushrooms, and other fall harvest dishes, like herby stuffing and charred Brussels sprouts.


Sweet Red Wine
Lambrusco, rosso dolce, red zinfandel, port, and sparkling red wine are among the most common types of sweet red wine. When it comes to Thanksgiving, sweet red wine is often a good pairing with bookend courses: appetizers and dessert. We like moscato as it's sweet, often bursting with notes of strawberries and raspberries. Your palate might also pick up on stone fruits like peach or nectarine, making it a match made in heaven with chocolate. Roscato is also a sweet red wine—from Lombardy, a northern region in Italy—that's typified by having a palate of berries and a delicate fizz.
Quady Red Electra Moscato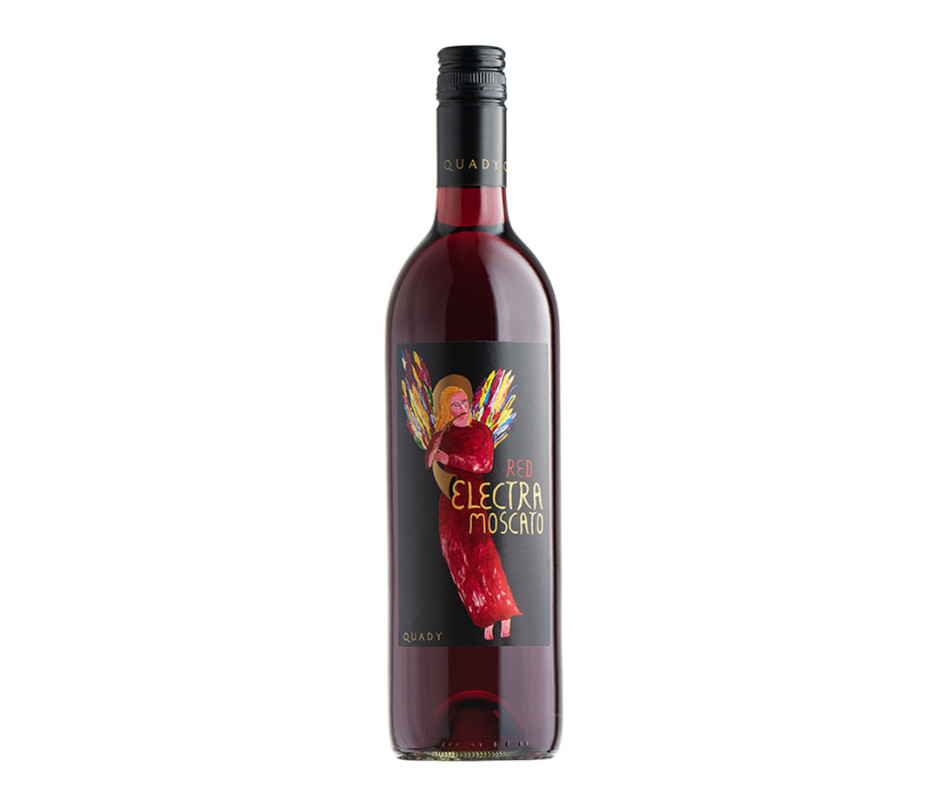 Courtesy Image
Quady Red Electra Moscato has a slight effervescence and is brimming with juicy cherry and pomegranate flavors. It's a fun sweet red wine to enjoy with holiday cookies and pairs exceptionally well with chocolate. The moscato is made with orange and black muscat grapes that are naturally sweet and musky. This moscato could also be used to make a boozy sorbet for dessert. Pour it over a scoop or two of raspberry sorbet in a festive coupe glass.
Roscato Rosso Dolce
Courtesy Image
With a subtle fizz, Roscato Rosso Dolce is a nice one to pop open for holiday celebrations when it's time for dessert. It's sweet—with flavors of cherry, blackberry, and red raspberry—but not cloying, thanks to the acidity. It makes for a nice aperitif, especially alongside milk chocolate or a pumpkin cheesecake. 
Dry Red Wine
The opposite of sweet wines, dry red wine is light on residual sugars, usually less than 1 percent. (You can often find this intel on a wine's "tech sheet" that details its tasting notes, origin, and alcohol content.) Chianti, sangiovese, and tempranillos are often the most dry reds, but pinot noirs, merlot, and cabernet sauvignons also fall in the category. 
Ruffino Riserva Ducale Oro Gran Selezione Chianti Classico
Courtesy Image
Look for subtly spicy notes of cinnamon and clove in Ruffino Riserva Ducale Oro Gran Selezione Chianti Classico. It's a classic, medium-bodied chianti and a crowd-pleaser paired with meat- and cheese-laden charcuterie boards. It can cut through the richness of salami, olives, and Parmigiano-Reggiano. It's also a match for hearty pasta dishes and ribeyes if your family goes the Italian route on Thanksgiving. 
Josh Cellars Reserve Bourbon Barrel Aged Cabernet Sauvignon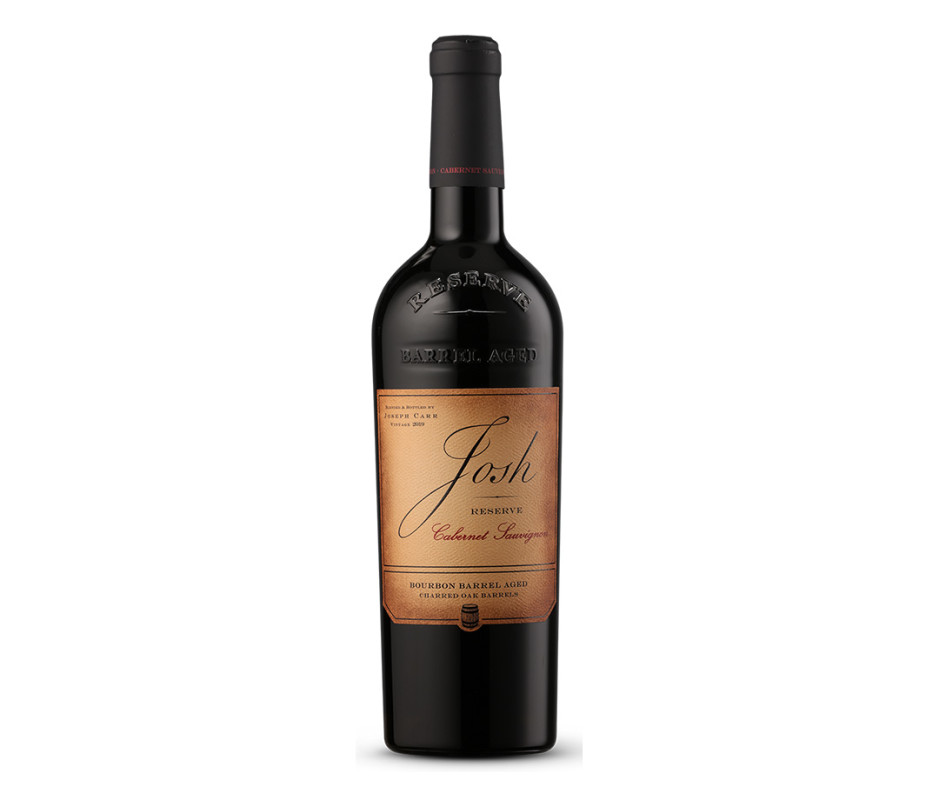 Courtesy Image
Josh Cellars Reserve Bourbon Barrel Aged Cabernet Sauvignon, as the name suggests, is a full-bodied, barrel-aged cab with a kiss of bourbon. The brand's award-winning cabernet sauvignon is aged for two months in charred bourbon barrels, creating greater depth and complexity. You'll find notes of caramel and warming spice that plays well with the more traditional notes of plum. It's the bottle to pair with smoked meats or decadent desserts.
Best Cheap Red Wine Under $25
You don't have to spend a fortune on a good bottle of red wine. Some of the best red wines cost between $15 to $30, according to sommeliers. For example, merlots are often some of the best cheap red wines because their grapes aren't too finicky, making them easier to harvest and keep costs down. They're approachable, too, falling in the middle of the red wine spectrum in terms of sweetness. But you can find some reasonably priced pinot noirs, cabernet sauvignons, and red blends to keep on-hand for parties and host gifts, too.
La Crema Sonoma Coast Pinot Noir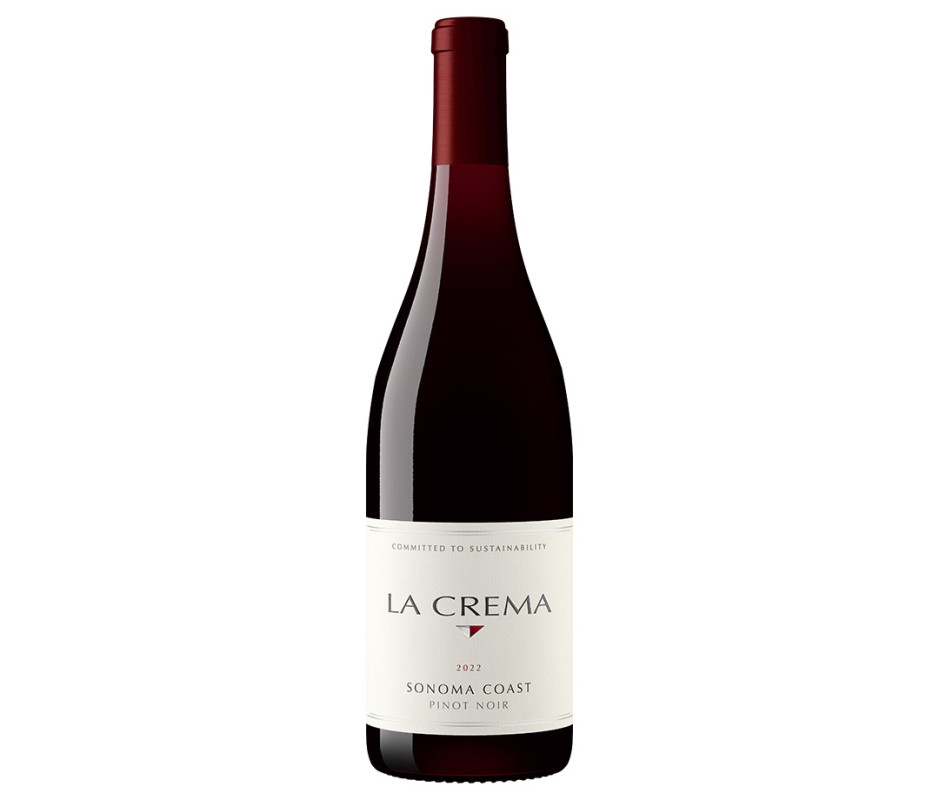 Courtesy Image
Do yourself a favor and keep a few bottles of La Crema Sonoma Coast Pinot Noir on your wine rack throughout the holiday season. This is a reliable cheap red wine to pair with weeknight meals if you have extended family staying with you ahead of Thanksgiving. It's supple and juicy, bursting with dark berries on the palate, and goes with just about anything you put on the table, from turkey to pizza to mushroom-centric dishes.
Bota Box Cabernet Sauvignon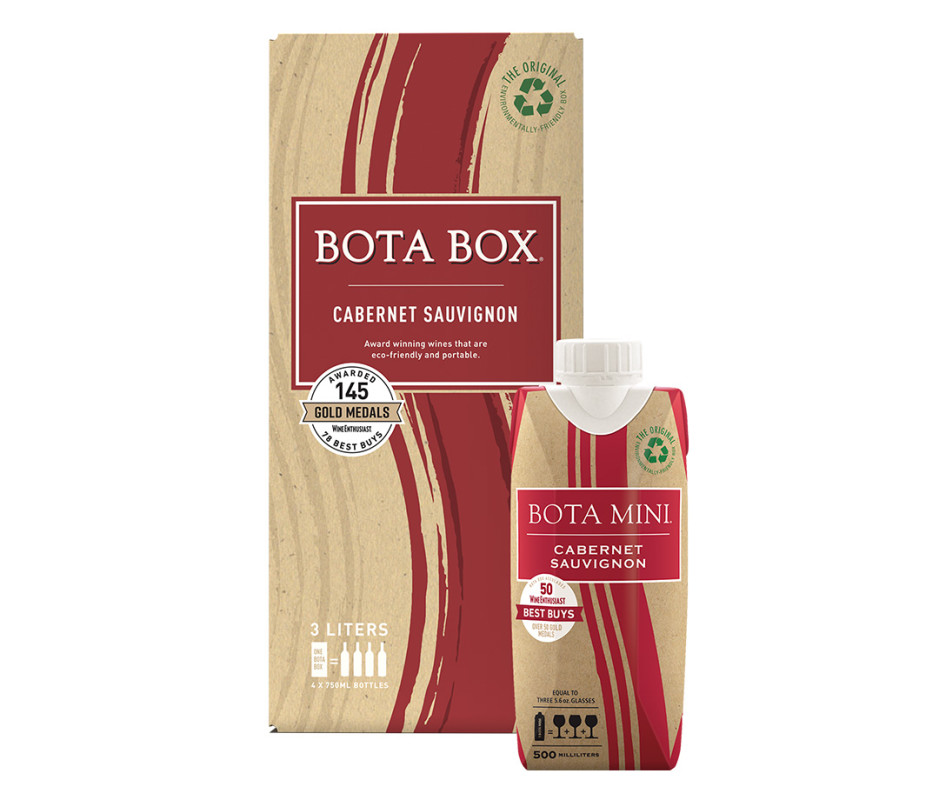 Courtesy Image
Jammy and spicy, Bota Box Cabernet Sauvignon is up for the challenge of changing any preconceived notions you have about boxed wine. We love it with a hearty bowl of soup or chili, pasta and, of course, turkey smothered in gravy. You really get a nice bang for your buck when you consider the box has the equivalent of four bottles of wine.
Conundrum Red Blend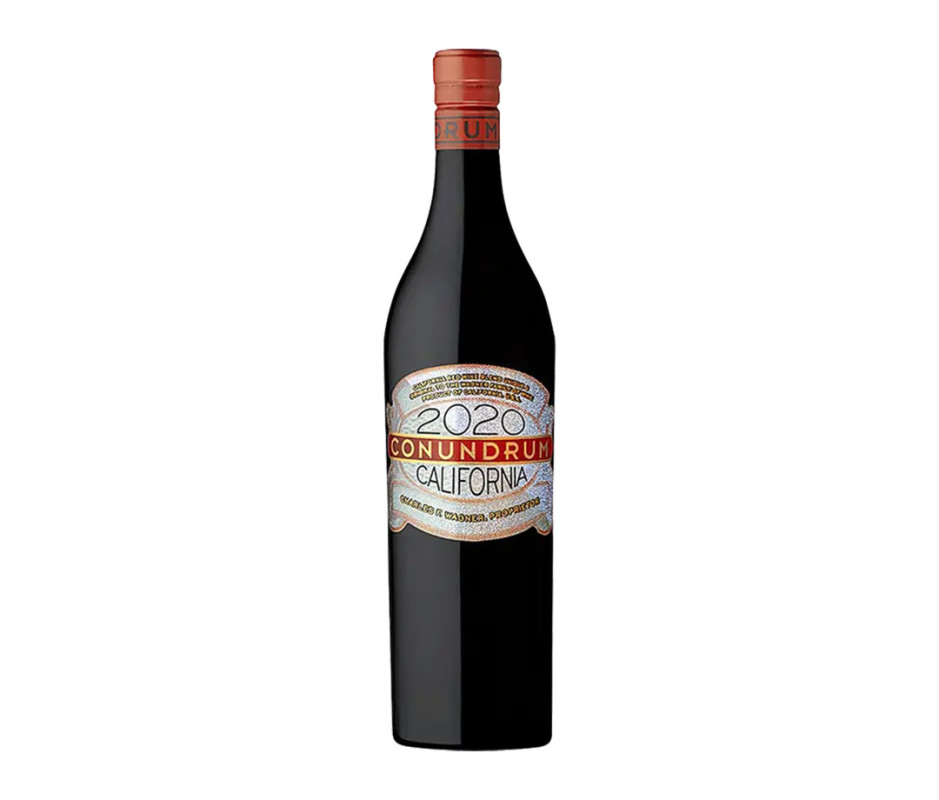 Courtesy Image
Chill Conundrum Red Blend ever so slightly (you want it in the 55- to 60-degree Fahrenheit range) before serving on Thanksgiving. Your palate will pick up some decadent notes of dark berries and chocolate. It's a great cheap red wine to crack open and sip while snacking on hard cheese and prepping the feast.
Semi-Sweet Red Wine
Don't love a bone-dry red wine, but also don't want something too sweet? Wines that have residual sugars somewhere between 3 to 5 percent are considered semi-sweet red wine, or sometimes even "off dry." This can be a tricky category, because what one wine drinker considers just right may be too sweet for another, and sweetness levels can depend on the winemaker. (Grenache, for example, can fluctuate from dry to sweet.) Semi-sweet red wine varieties include malbec, merlot, and zinfandel.
Rabble Zinfandel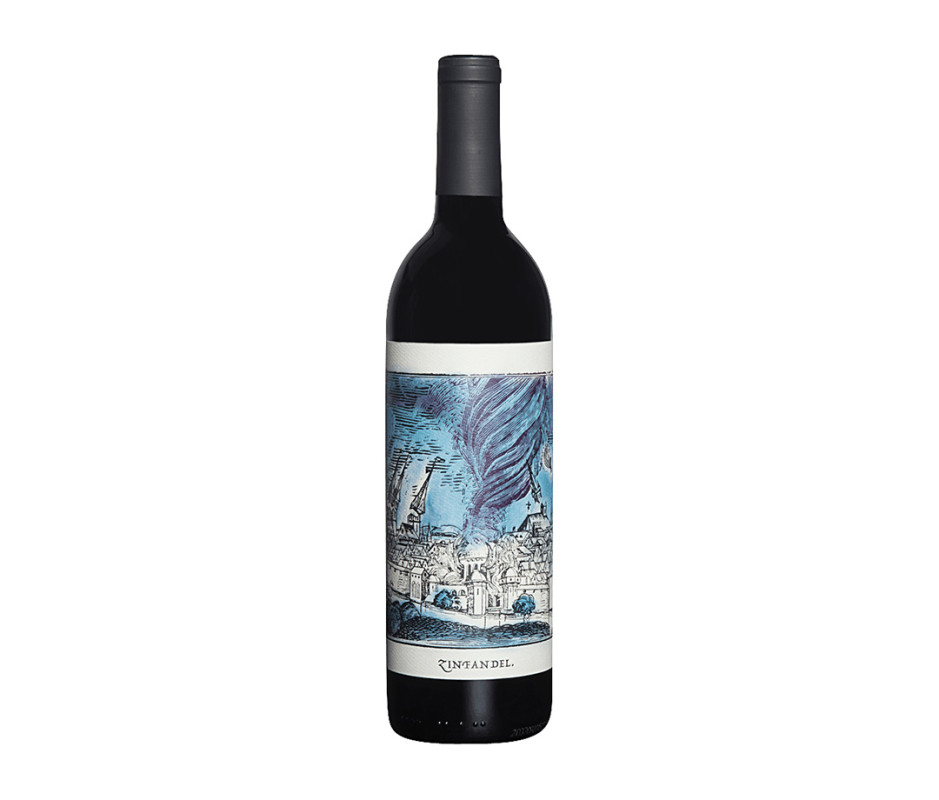 Courtesy Image
The scenario: Your in-laws are in town and you've just ordered Chinese takeout and are settling in for the night to watch a movie. Grab Rabble Zinfandel and give yourself a nice big pour. It's a fun one because..