25 Beanies for Men to Cap Off Any Cold-Weather Outfit
As fall and winter's icy reach takes hold, the humble beanie ascends from mere accessory to an indispensable shield against the season's unforgiving chill—like the best winter coats and jeans for men. When winter decides to throw its worst at us, the beanie isn't just a nice-to-have—it's your head's best companion. But let's be real, it's not just about keeping your noggin warm. We've got 25 beanies for men that strike a great balance between style and comfort.
Whether you're braving the Arctic tundra on an adventurous trek or simply seeking refuge from a regrettable hair day, the best beanies for men serve as your loyal companion, tirelessly insulating from gusts of wind and biting temps.
What to Look for When Shopping for the Best Beanies for Men 
Don't be deceived by the beanie's apparent simplicity. While many styles champion a one-size-fits-all, gender-neutral ethos, the sheer variety of materials and hues available is anything but basic. 
From the rustic charm of wool and the luxurious softness of cashmere to the exotic allure of alpaca, beanies for men are as diverse as the destinations you find yourself wearing them. Here's a breakdown of what materials are best suited to:
Merino Wool: If your running regimen stops for no one or weather storm, you need a beanie made of merino wool. It's soft against the skin, so it won't chafe or get itchy; is breathable when your blood starts pumping; and wicks moisture and resists odors when you work up a sweat.
Wool: Derived from sheep, goats, alpacas, camels, and even rabbits, wool fibers are thicker and retain heat especially well, making them a great choice for extreme cold. Depending on the quality, some wool beanies can be itchy with prolonged wear.
Cashmere: The Mongolian fiber is pricier but exceedingly soft and lightweight. Cashmere beanies won't give you the dreaded hat hair either.
Acrylic: This synthetic fiber is more affordable than wool and performs comparably. The difference is it's easier to clean and holds dyes well, so you'll see a greater variety of colors and patterns. Acrylic beanies also maintain their shape well and are suitable for those allergic to wool.
Cotton: For those who want easy maintenance, cotton beanies are typically machine-washable, don't produce static electricity, and promote insulation.
As you prepare to navigate the colder months, consider our curated list of 25 beanies for men, each a potential cornerstone in your seasonal wardrobe and a testament to the transformative power of well-chosen attire.
Related: 22 Best-Smelling Colognes for Men in 2023
Why You Should Trust Me
As a travel and style journalist, my quest for the perfect beanie is a global affair. I'm forever seeking a headpiece that's as adaptable as it is stylish—equally at home on a rugged alpine trail as it is in the front row of a runway show. It's not just about warmth, but making a subtle yet indelible fashion statement wherever I go. How's that for multi-tasking?
What follows is a list of the best beanies for men that spans brands and specific items me and the editors at Men's Journal have grown to love.
Men's Journal aims to feature only the best products and services. We update when possible, but deals expire and prices can change. If you buy something via one of our links, we may earn a commission. 
25 Beanies for Men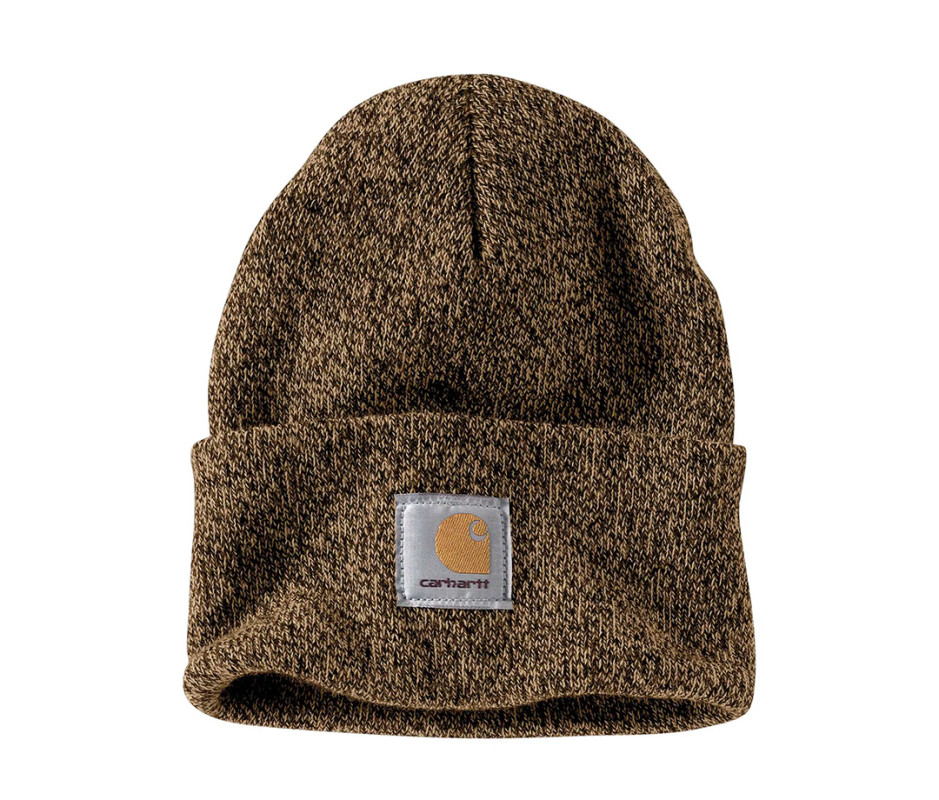 Courtesy Image
Material: acrylic
Crafted for all-day warmth and comfort, the Carhartt Knit Cuffed Beanie is designed to withstand the harshest elements, making it a reliable companion for any cold-weather adventure. As an added perk, it's available in a diverse palette of over 20 colors, allowing you to effortlessly match it with your winter wardrobe. (Best of all, its affordability means you can stock up without breaking the bank.)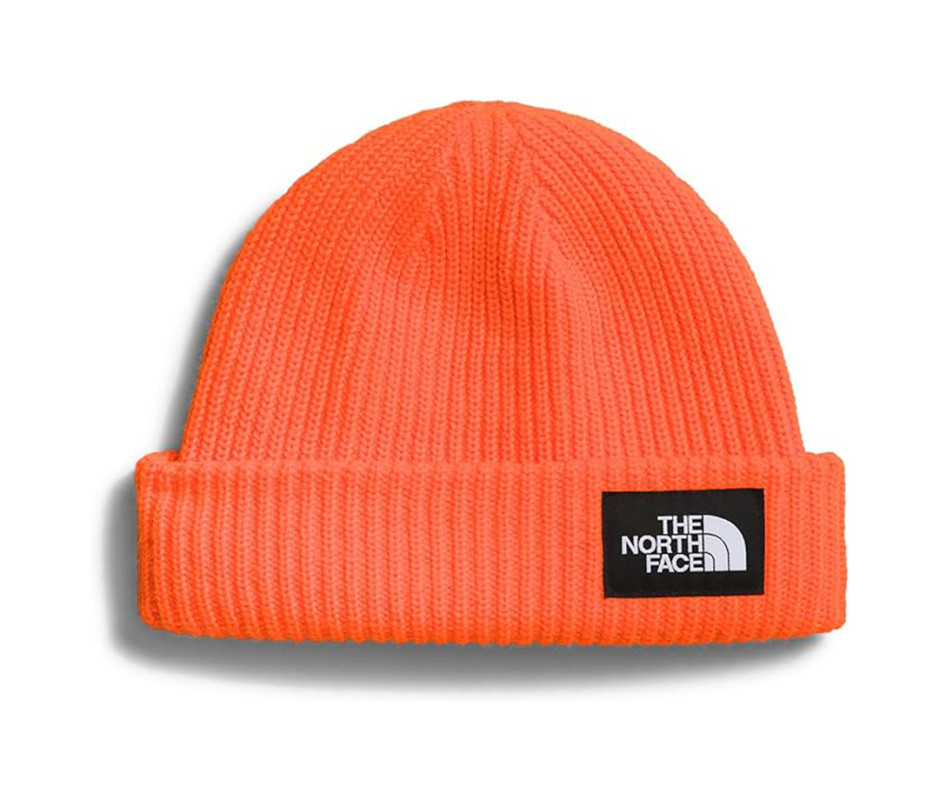 Courtesy Image
Material: acrylic body with polyester jersey lining
For leisurely fits that maximize comfort, treat your dome to The North Face Salty Dog Lined Beanie. It's available in shallow and deep fits so you can decide if you want to lean into the fishermen style.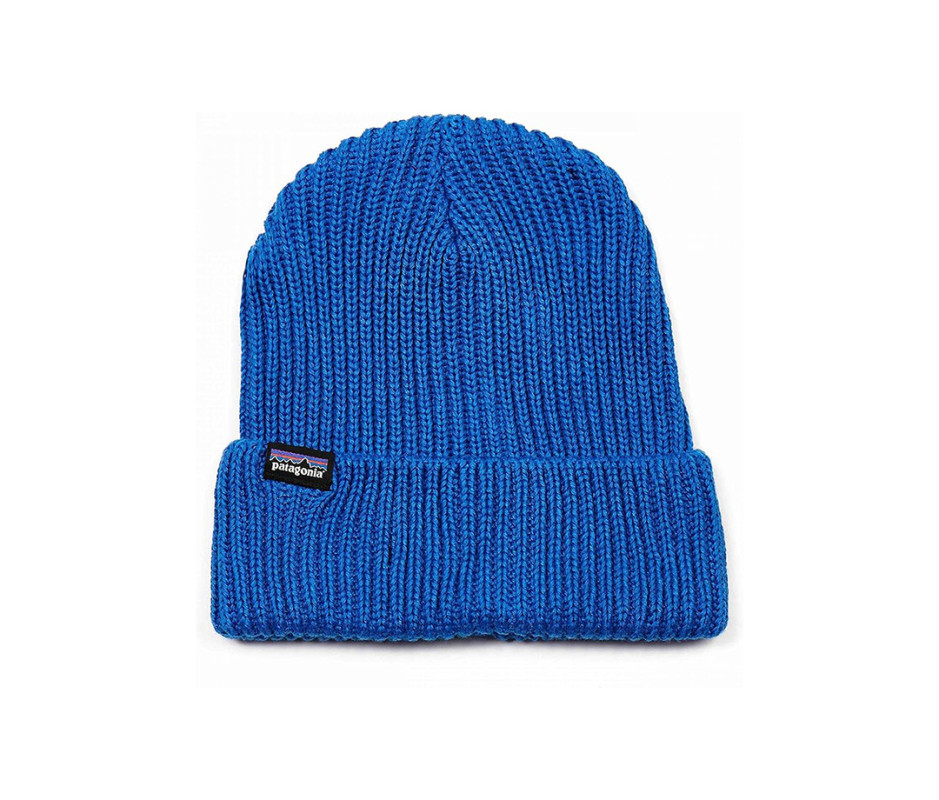 Courtesy Image
Material: recycled polyester  
Made from 100 percent recycled polyester yarn, the Patagonia Fisherman's Rolled Beanie is soft, itch-free, and perfect for anywhere you plan to roam. Whether you're hitting the slopes or sipping hot cocoa by the fire, this beanie's literally got you covered. It's consciously made, ensuring you can enjoy winter guilt-free. As a bonus, the classic design will never go out of style, making it a no-brainer as a sustainable choice.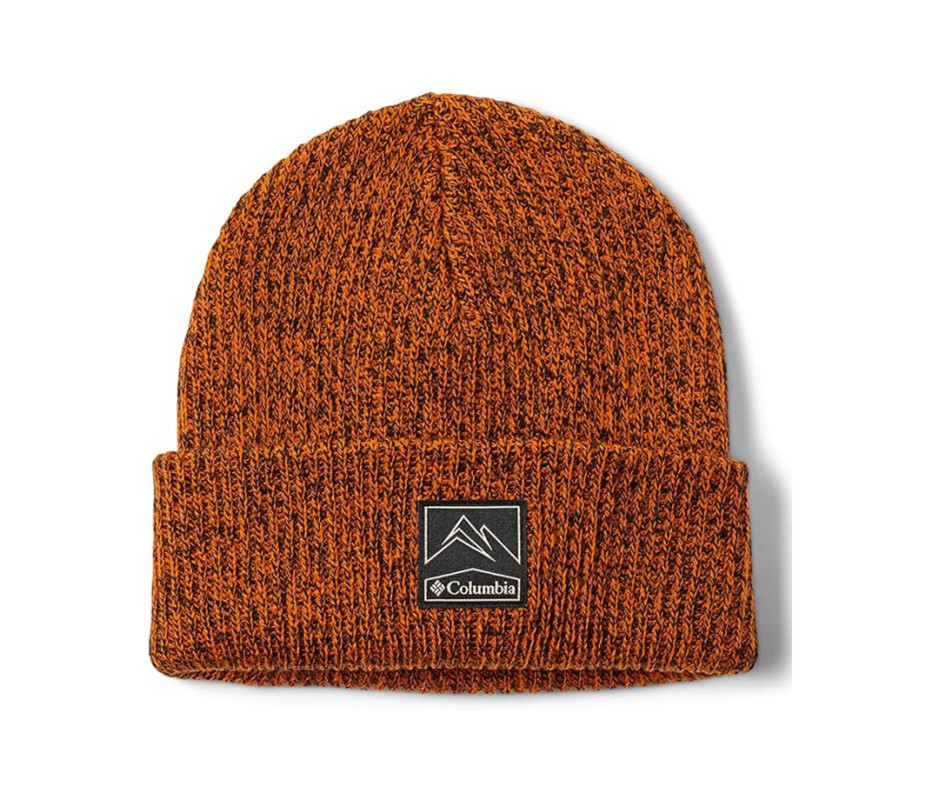 Courtesy Image
Material: acrylic
Introducing a nifty beanie that won't break the bank (but will break the ice). Woven from insulating acrylic, Columbia's Whirlibird Cuffed Beanie doles up the softness of cashmere without the hefty price tag. The rolled cuff and Columbia mountain logo add a touch of classic style, making it the perfect way to cap off any winter fit. I once unearthed it from the depths of my gym bag and it turned out to be the unsung hero of my late-night workout, keeping me warm when the temperature took an unexpected nosedive on the walk home.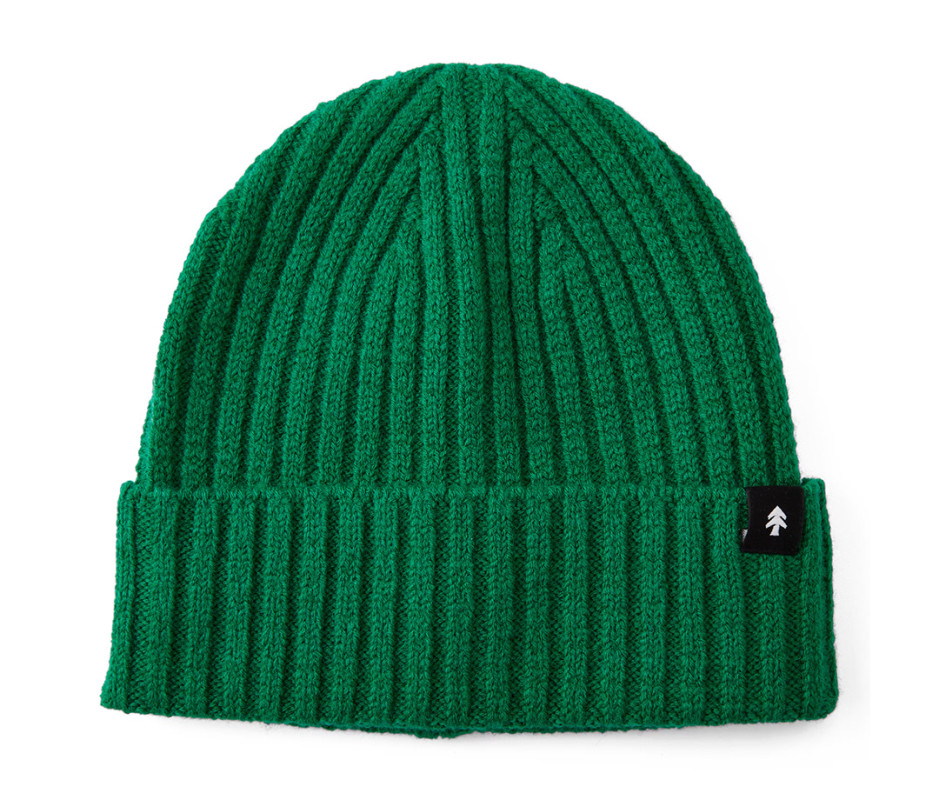 Courtesy Image
Material: 83% acrylic, 14% wool, 2% nylon, 1% spandex
Huckberry didn't just go to anyone to produce a precision-crafted beanie that's also easy on the wallet. The men's outdoor outfitter tapped a reputed Japanese manufacturer that specializes in knitted headwear. Made with acrylic, wool, nylon, and spandex, the Huckberry Beanie is a classic fishermen's cap that's warm, stretchy, and comes in 11 bold colors.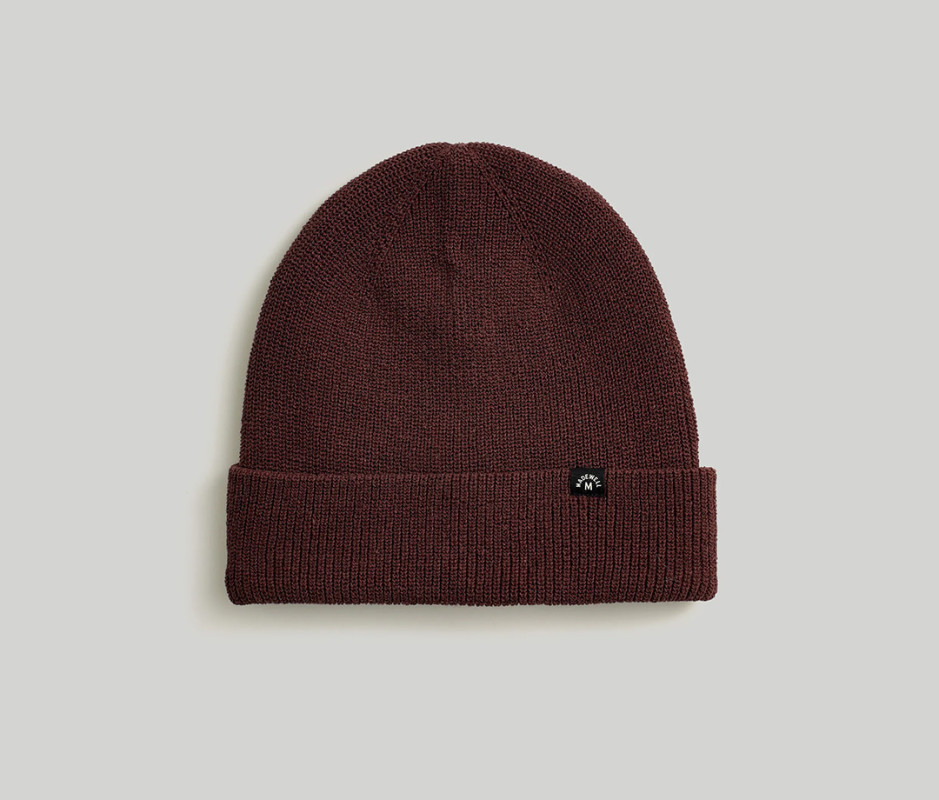 Courtesy Image
Material: 70% recycled cotton, 25% recycled polyester, 5% other fibers
Sustainability meets style. Made entirely from eco-conscious materials like recycled cotton and polyester, Madewell's (Re)sourced Cuffed Beanie is a fashionable step in the right direction for the planet. It retains the brand's signature cuffed design while offering a sustainable alternative for the eco-aware consumer.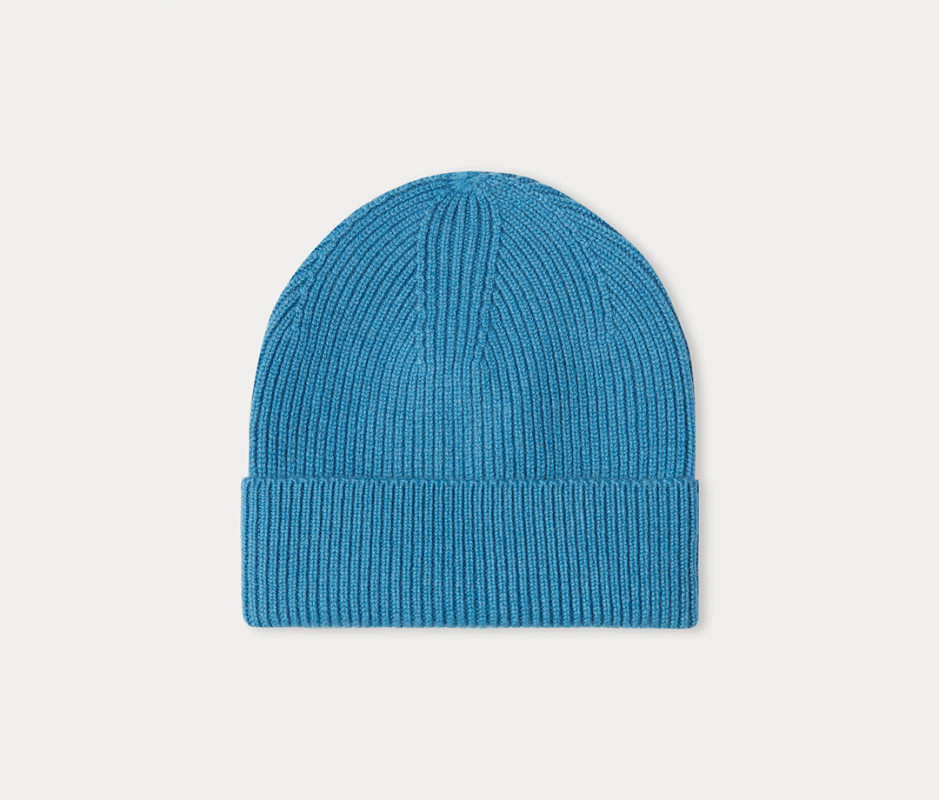 Courtesy Image
Material: cashmere
Crafted in Mongolia from locally sourced cashmere, this rib-knitted marvel offers natural insulation that's as warm as it is soft. Gobi's Beanie has a minimalistic aesthetic that's elevated by a discreet designer emblem, while its earth tones ensure it pairs effortlessly with your existing wardrobe. Personal note: I sported the black version on a chilly Faroe Islands boat ride, and its cozy cuff made me feel as unshakable as the seasoned captain at the helm.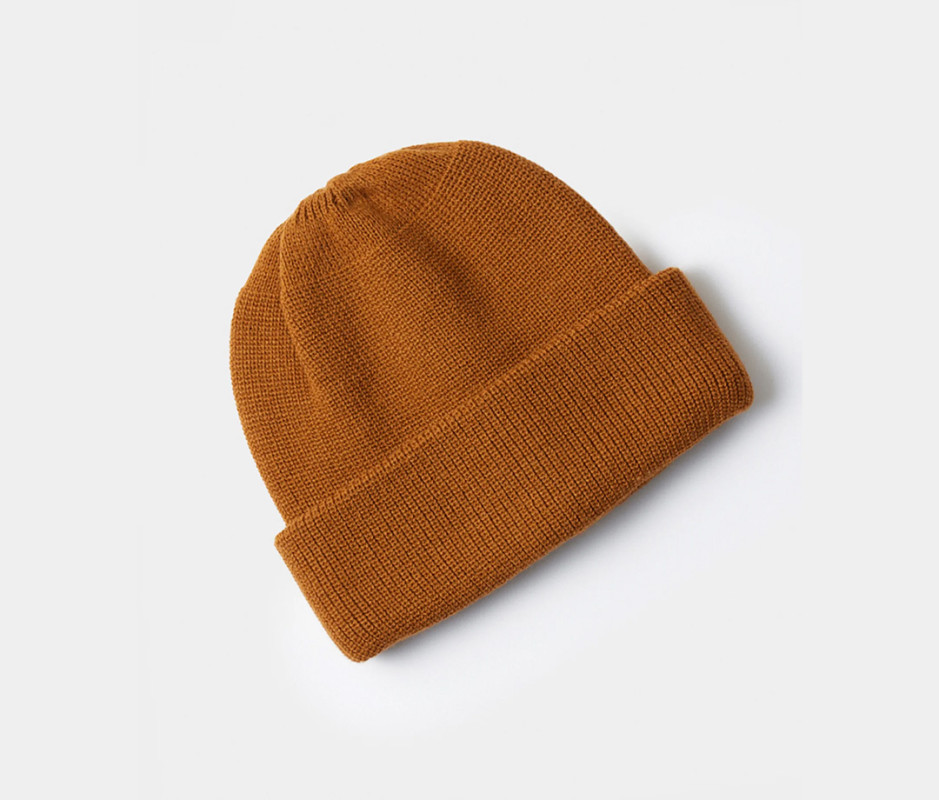 Courtesy Image
Material: 80% acrylic, 15% nylon, 5% wool
The Todd Snyder RoToTo Bulky Watch Cap pays homage to the tried-and-true watch cap style, originally donned by sailors braving the cold on overnight watches. Crafted in Japan in collaboration with Todd Snyder, RoToTo employs a fusion of traditional and contemporary techniques. The result is a shaker-stitched beanie fashioned with bulky yarn and lightweight wool that ensures breathability when you're bundled up.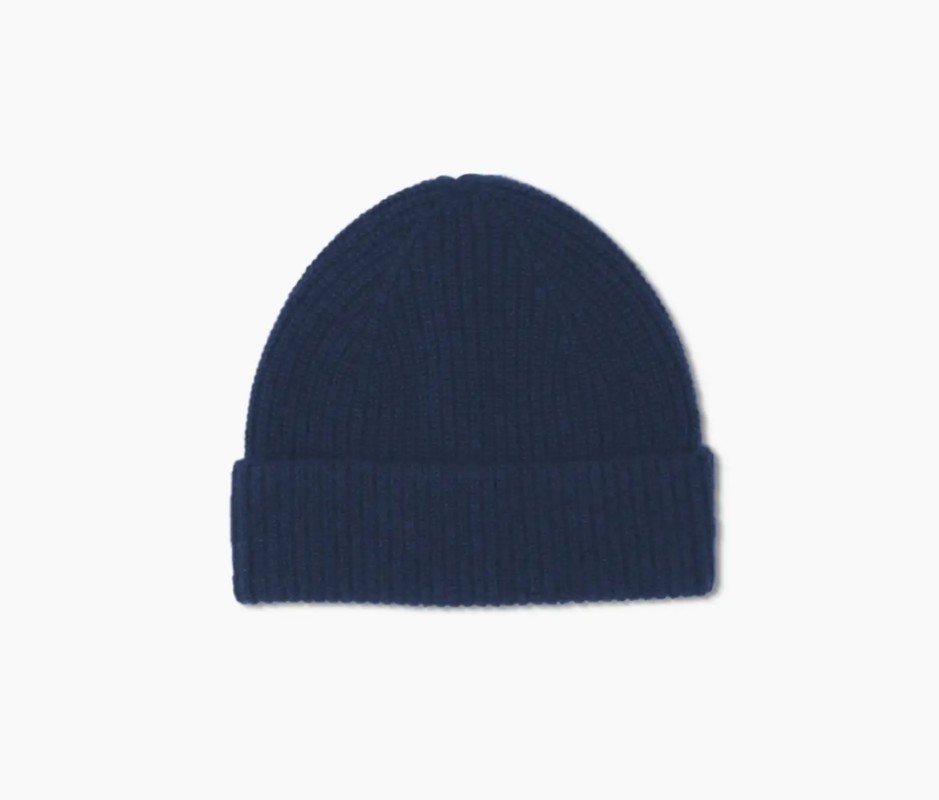 Material: Grade-A Mongolian cashmere 
San Francisco-based Quince knocked out the middleman for its line of apparel basics and home goods, giving shoppers access to top-notch cashmere and linen items at a fraction of the normal cost. Its Mongolian Cashmere Ribbed Beanie is the brand's signature unisex beanie. It's made of pure grade-A Mongolian cashmere and features a ribbed texture and an adjustable cuff that can be rolled up or flattened over the ears for extra warmth.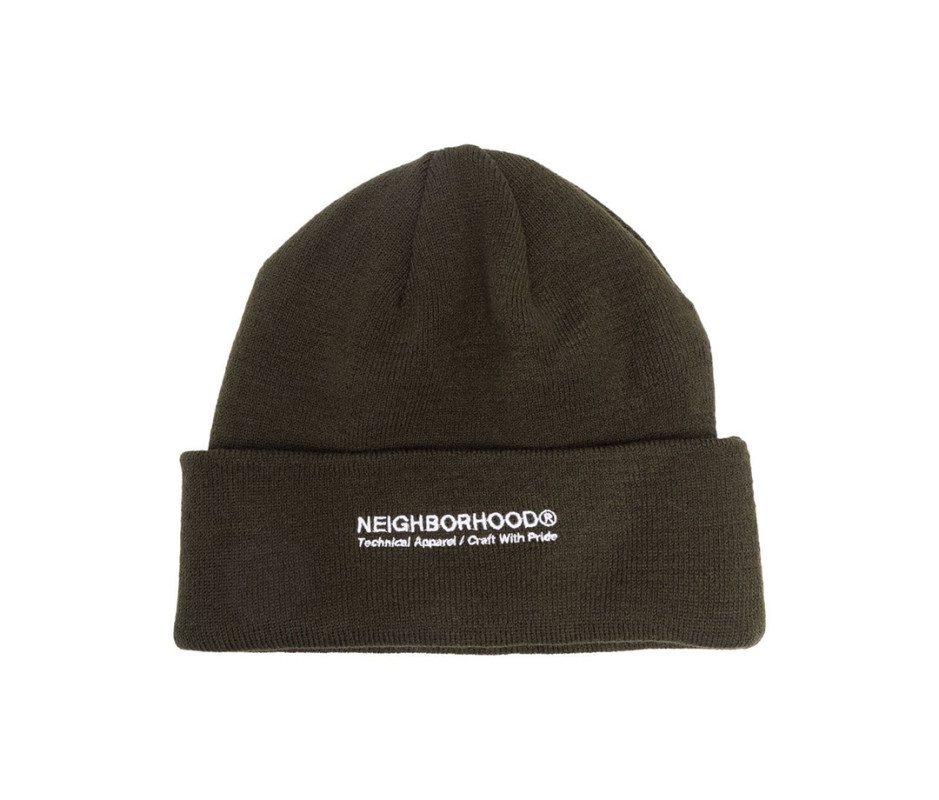 Courtesy Image
Material: acrylic
The Neighborhood Beanie strikes a seamless blend of streetwise verve and Western nuance. Meticulously crafted in Japan, this beanie features a cuffed design for a comfy fit, crowned with an embroidered logo that serves as its signature.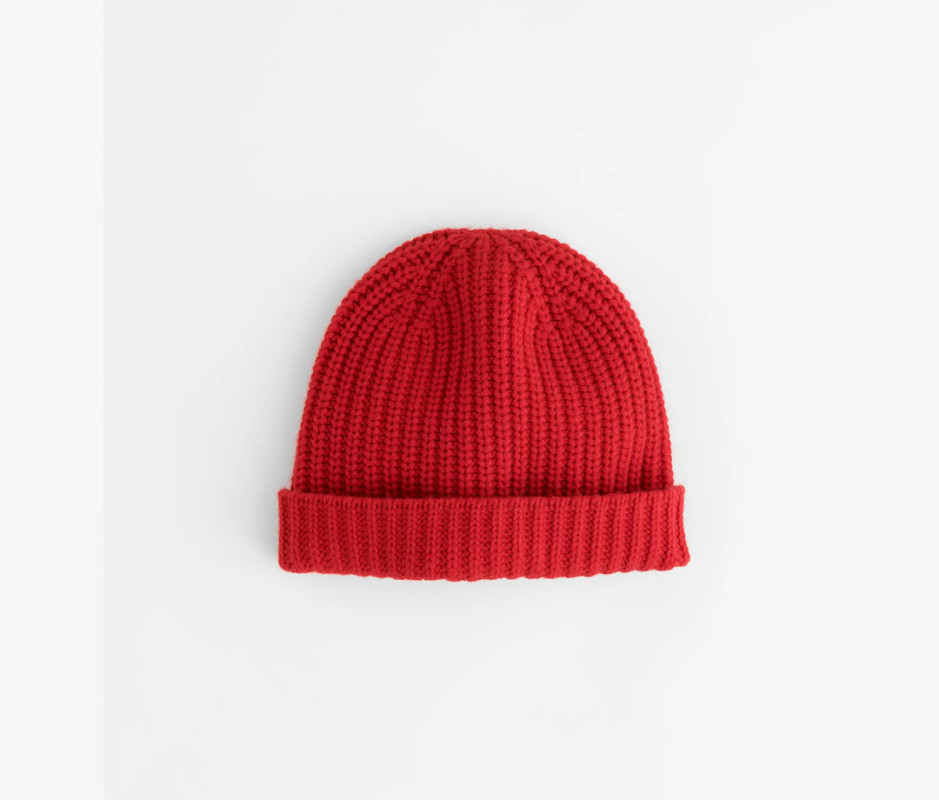 Courtesy Image
Material: cashmere
Alex Mill's Cashmere Beanie is one of the brand's best winter weather offerings. Choose from a dozen different colorways to cap off any outfit, and wear it cuffed for a snugger fit.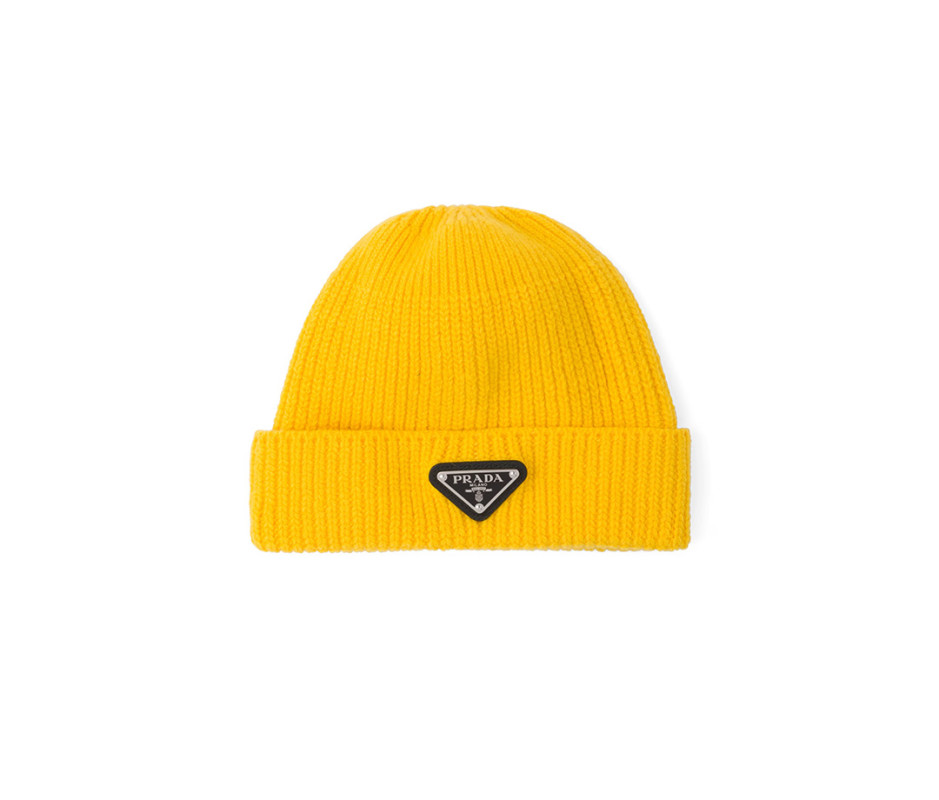 Courtesy Image
Material: wool and cashmere
Crafted from a blend of the finest wool and cashmere, Prada's Wool and Cashmere Beanie exudes both elegance and modernity. The iconic enameled metal triangle logo is tastefully displayed on a leather patch, adding a touch of Prada's signature sophistication. Shaker-knitted for texture and finished with a wide cuff, it's a versatile accessory that pairs well with everything from leather jackets to unstructured blazers.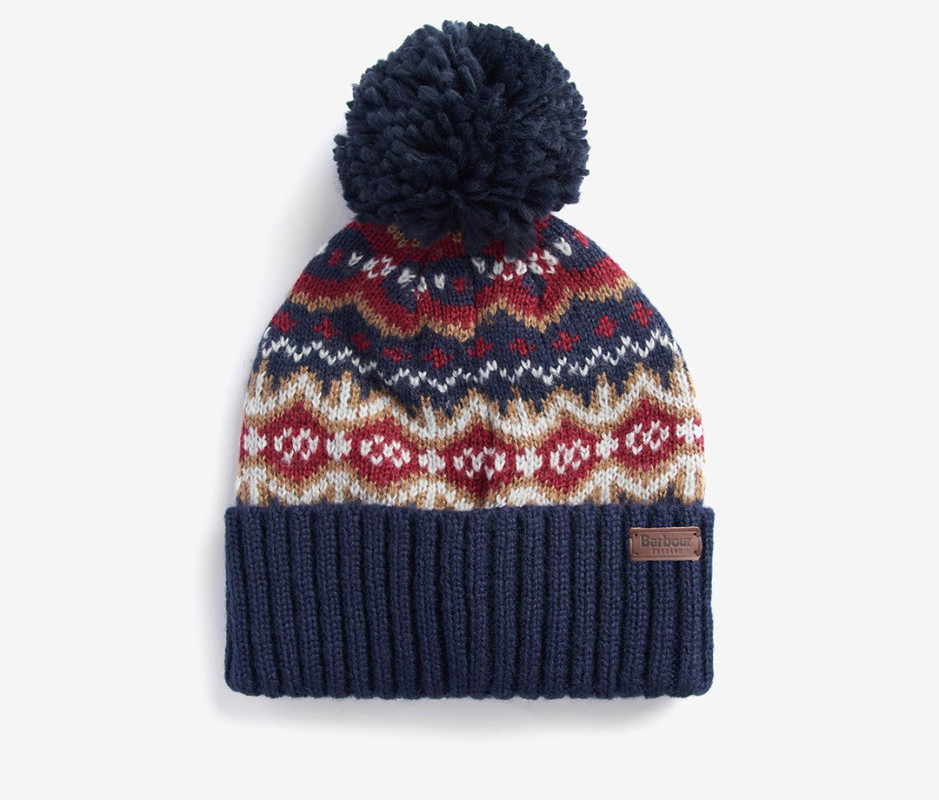 Courtesy Image
Material: acrylic
Whether you're shredding slopes or strolling through a snow-dusted city park, the Barbour Case Fair Isle Beanie insulates your head from the elements in style. It's made from acrylic fabric for durability, and the large bobble pom on top gives it a distinctive look.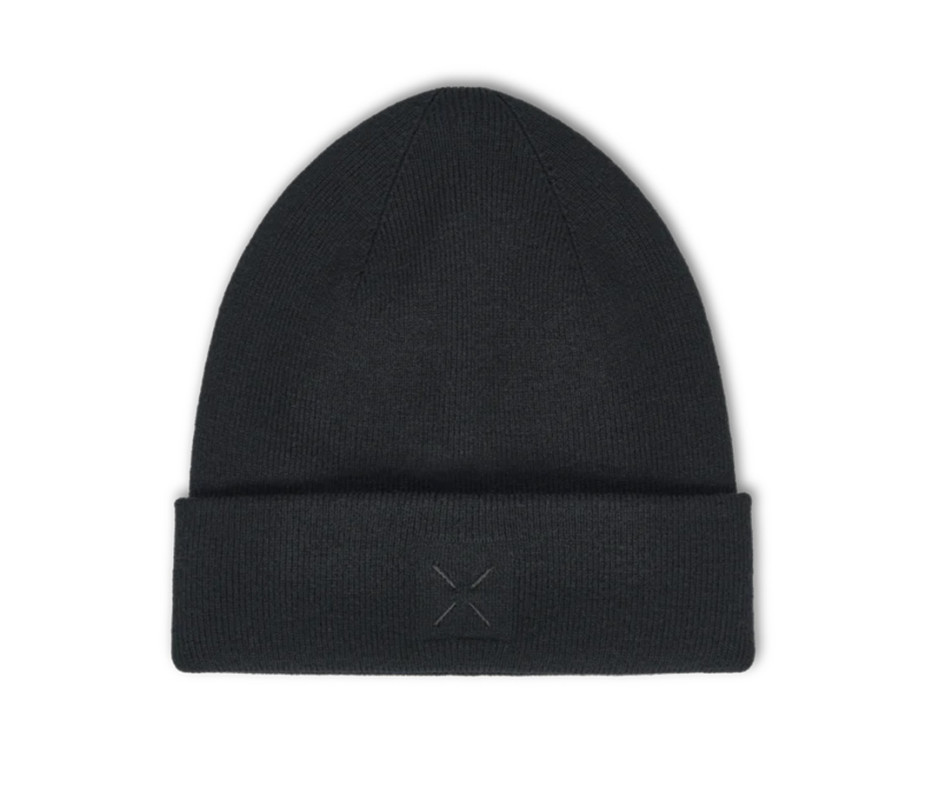 Courtesy Image
Material: 60% merino wool, 40% polyester
Survive your toughest winter runs with the no-bulk Ten Thousand Merino Beanie. The buttery-soft wool fibers lend a slew of tech features that come naturally to the material, including thermoregulation, odor resistance, and sweat-wicking superpowers to keep you comfortable and smelling fresh.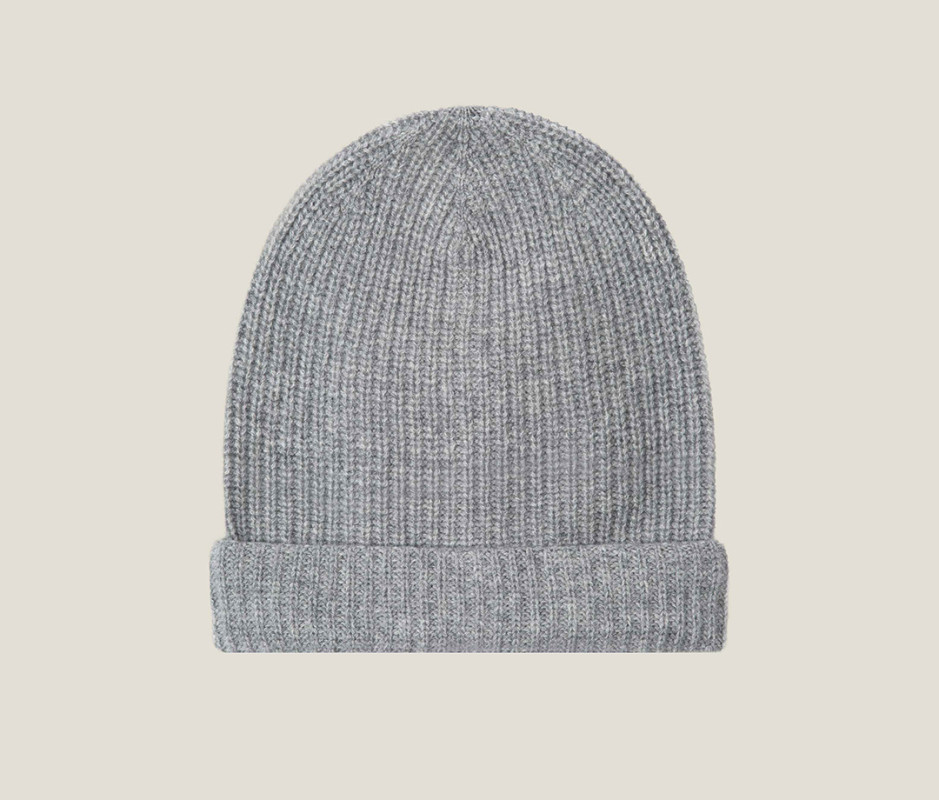 Courtesy Image
Material: cashmere
Any après-ski look would be incomplete without this chunky beanie from the maestros of cashmere at Luca Faloni. This accessory is knitted by artisans in Northern Italy entirely of four-ply cashmere from the Cariaggi Fine Yarns Collection, a legendary spinner of organic fibers.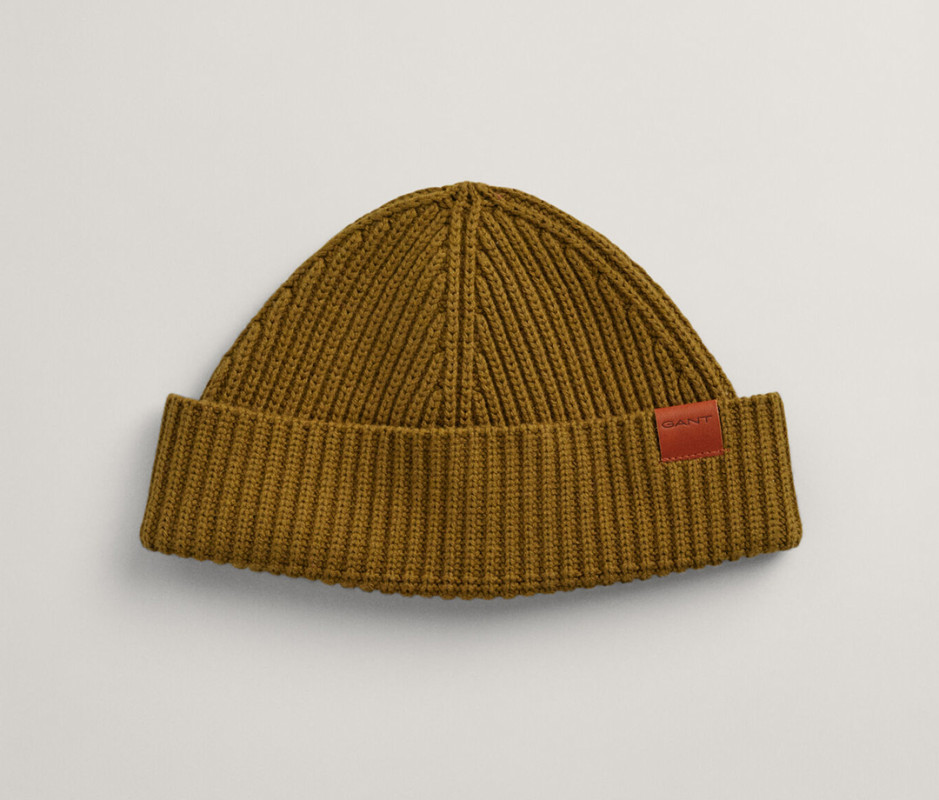 Courtesy Image
Material: 58% cotton, 32% polyamide, 10% wool
Channeling the unvarnished grit of seafaring laborers, the Gant Fisherman Beanie serves as an homage to utilitarian aesthetics. Woven in a tactile rib-knit from a sumptuous amalgamation of cotton fibers, this headpiece sports a truncated crown, injecting a dose of nonchalant flair. Pair with your everyday wardrobe essentials to punctuate your style narrative.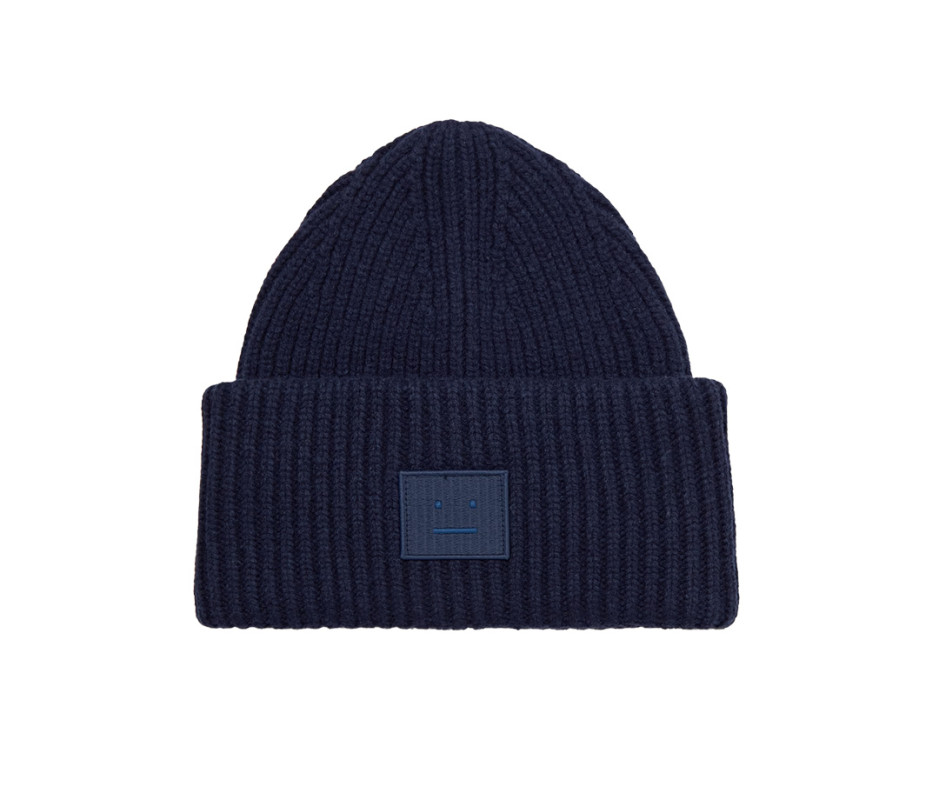 Courtesy Image
Material: wool
Knitted from insulating wool with Scandinavian expertise, the Acne Studios Logo Appliqué Wool Beanie is your ticket to staying warm without sacrificing style. The turn-up brim adds a layer of coziness.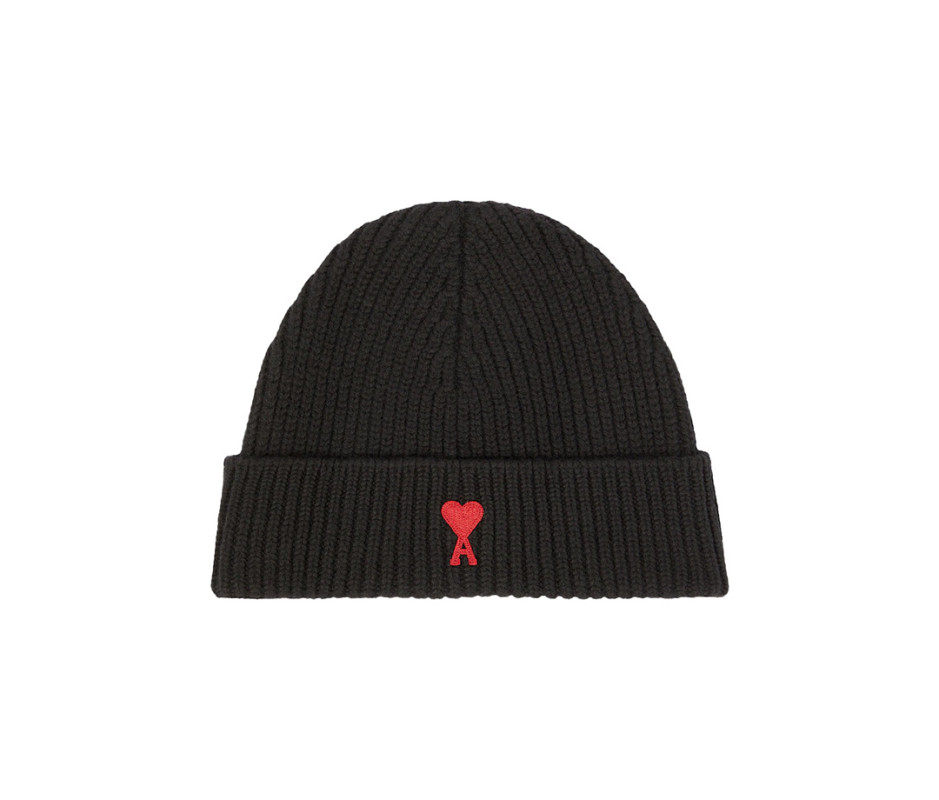 Courtesy Image
Material: wool
Drawing sartorial cues from founder Alexandre Mattiussi's own je ne sais quoi, Ami Paris Wool Beanie exudes the same effortlessness as sipping café au lait on a cobblestone boulevard. Intricately rib-knitted from thermally robust wool and graced with the brand's iconic "Ami de Coeur" insignia, this beanie transcends mere accessory status. Whether you're meandering through a Parisian arrondissement or scaling alpine heights, it'll satisfy your impulses year after year.