15 Best Boxed Wines You Can Buy, Tested and Reviewed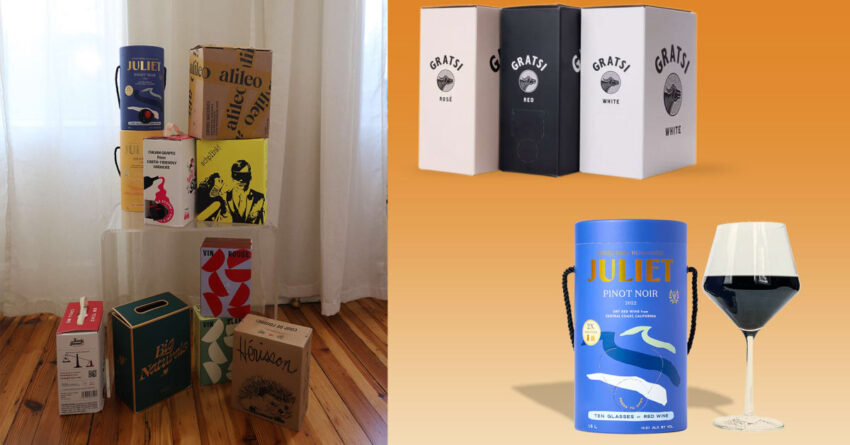 Boxed wine at a party was once as classy as a can of Cheez Wiz. No more. Today, the best boxed wines are more practical, a better value (two or four bottles versus one), and have a longer shelf life once opened than typical glass bottles. We'd be remiss not to add that the quality and number of boxed wine brands have skyrocketed in recent years, introducing vino that can hold its own among even the best red wines.
That might be hard to believe when you think of the boxed wine of your youth: We all remember breaking open the cardboard casing of Franzia boxed wine, then ceremoniously chugging from the exposed plastic bladder. If that sugar- and sulfate-laden juice left a bad taste in your mouth, fret not. Boxed wine has grown up.
"The perception of boxed wine has shifted over the last few years," says Alyssa Carroll, founder of Big Naturals, one of the newer boxed wine brands that's specializing in low-intervention wine. "In the U.S., the format has historically had a bad reputation for being low quality, but boxed wine has been very popular in Europe and other parts of the world for years because those consumers are more accustomed to house wines and well-made bulk wines."
If you're looking to shop around, our Best Overall pick is Sandy Giovese Vino Rosso. It represents the standard in which all boxed wine should meet in terms of quality and affordability. Its nose and palate are in total synchronicity with one another, with all the hallmarks of a sangiovese (though trebbiano grapes are in the mix, too). Bright cranberry and cherry are the standouts, but it's also herbaceous. With low sulfites and fine tannins, it's a dream to drink while cooking on a weeknight or sharing among friends at a dinner party.
Why You Should Trust Us
Austa Somvichian-Clausen and Amy Zavatto are journalists who specialize in spirits, cocktails, and wine. They're always reviewing new bottles, discovering new brands, and speaking with expert sommeliers, master blenders, and founders in the space. For this roundup of the best boxed wines, we asked sommeliers to pick their top boxes and also sampled around two-dozen varieties to come up with this final list.
Best Boxed Wines
Best Overall: Sandy Giovese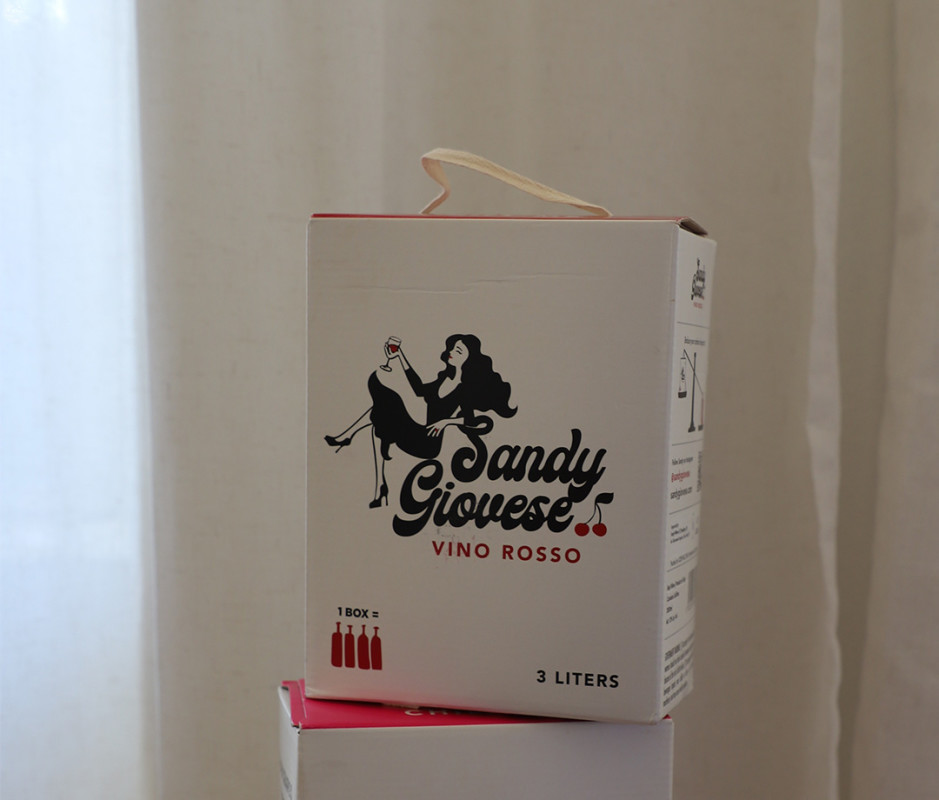 Brittany Smith
Volume: 3L (four bottles of wine)
Italian wine lovers, rejoice. Founded by wine specialist Amy Ezrin, Sandy Giovese provides some supremely delicious boxed juice—smooth Vino Rosso and bright Vino Rosato—both made from organically farmed grapes. The average price for a box of Sandy Giovese's popular Vino Rosso is around $35, meaning each "bottle" clocks in under $10. The light-bodied red is fresh, juicy, and fruity, making it the perfect counterpart to take-out, whether you're ordering pizza, sushi, or tacos. We like to call that range.
Best for Gifting: Juliet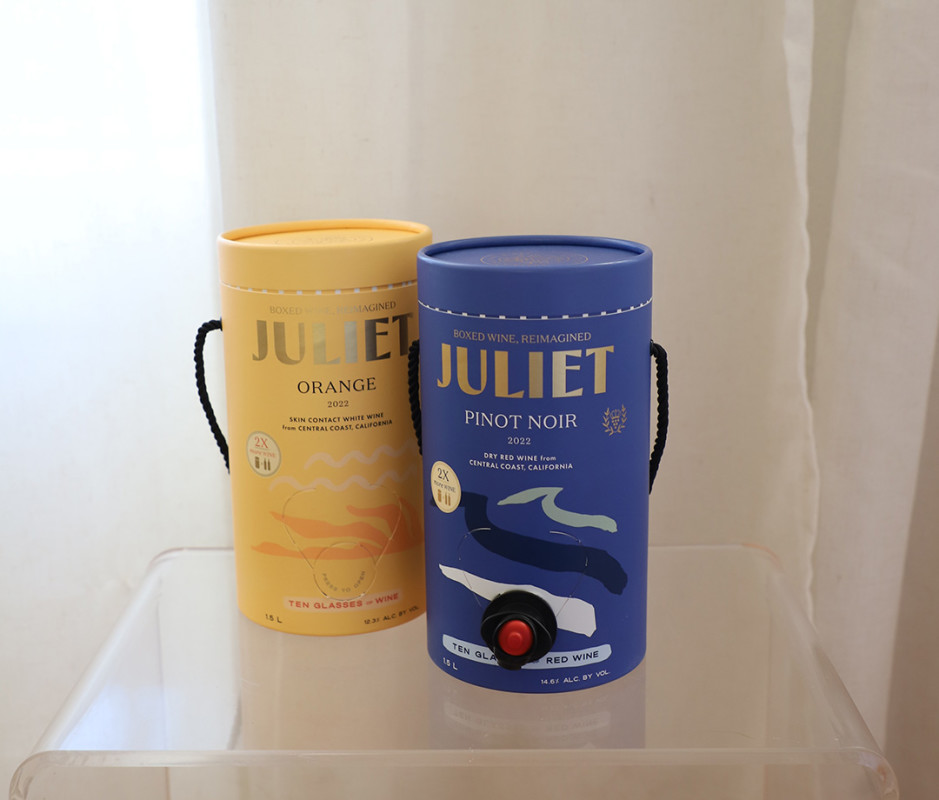 Brittany Smith
Volume: 1.5L (two bottles of wine)
Juliet's attractive cylindrical packaging feels more special than the run-of-the-mill box. As a gift, it'll certainly stand out from the pack, not only because of its aesthetics, but also because you'll technically be gifting twice the juice of everyone else who brought a single bottle. Sourced from the Central Coast of California, I find the Pinot Noir to be the standout, especially if you're not partial to sweet rosé. I enjoyed it chilled. Choose among several varieties, including Sauvignon Blanc, Chardonnay, limited-edition Orange, Dry Rosé, Cabernet Sauvignon. The brand also offers pairing duos that are great as hostess gifts: Merry Reds (cab sauv and pinot noir) and The Holiday Pair (cab sauv and chardonnay).
Best for Reliable Quality: Really Good Boxed Wine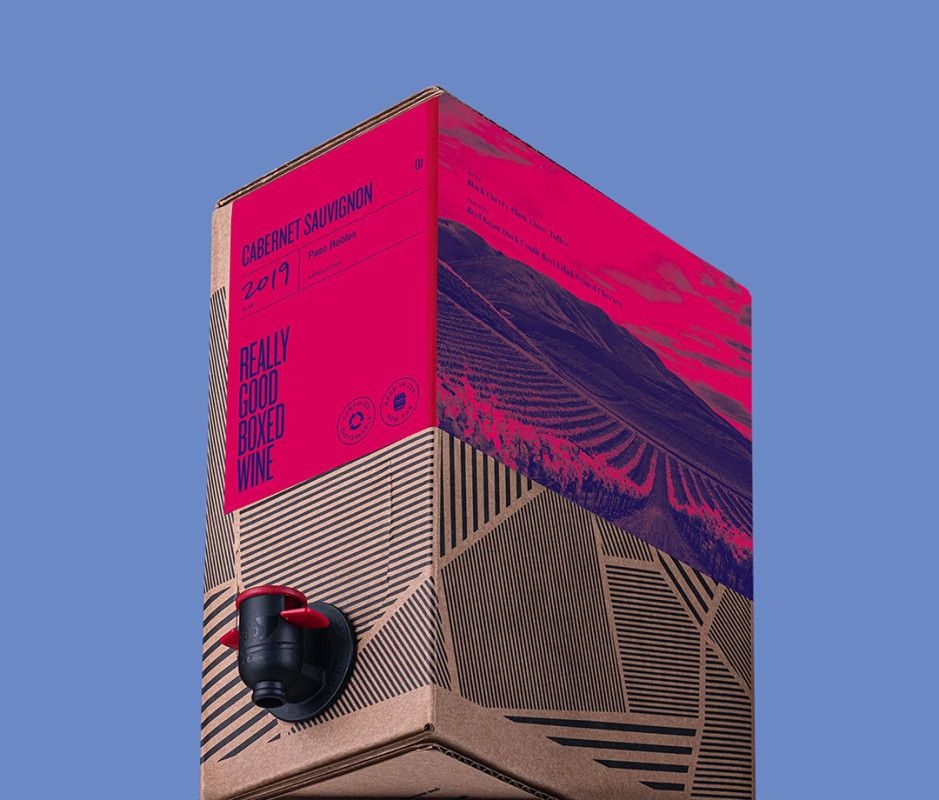 Courtesy Image
Volume: 3L (four bottles of wine)
The name speaks for itself, as well as the brand moniker, which reads: "Really good wine doesn't have to come from a bottle." The folks at Really Good Boxed Wine are proving this to be true with several knockouts. Grapes are sourced mainly from the Central Coast of California—Sauvignon Blanc grapes hail from Russian River Valley, Pinot Noir  from San Luis Obispo Coast, and Cabernet Sauvignon from Paso Robles—as well as Washington State's Yakima Valley for Unoaked Chardonnay. The cab is really something special and the brand's most popular offering. It's aged for 18 months in 25 percent new French and American oak. But if you really want to get something notable for the holidays, spring for the 2019 Cabernet Sauvignon Reserve from the Oak Knoll District of Napa Valley. It's a silky cab bursting with black currant and vanilla notes. The brand even offers a Wine Club that can help you score savings.
Best for Table Wine: Gratsi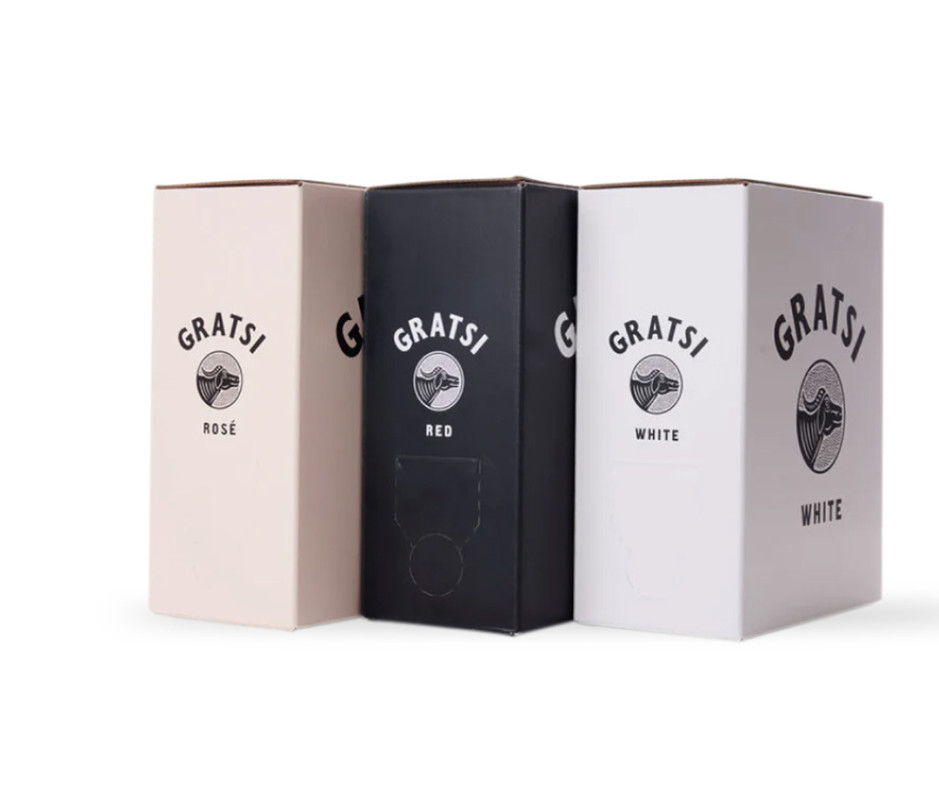 Courtesy Image
Volume: 3L (four bottles of wine)
Inspired by slow Mediterranean living and the concept of table wine, Gratsi is an additive-free, no-sugar-added wine sourced from Washington State. With three options, Old Country Red, Old Country White, and Rosé, Gratsi's model is admirable: good quality wine with no preservatives at a stellar price. I'd go for Old Country Red for the winter and holiday season. I picked up dark red fruit and berries, some spice, and a hint of vanilla. I like that you can bundle to save (1 box for $50, 2 for $39/box, 3 for $37/box, and 4 for $34/box) and mix-and-match the varieties.
Best for Your Nightly Glass: Alileo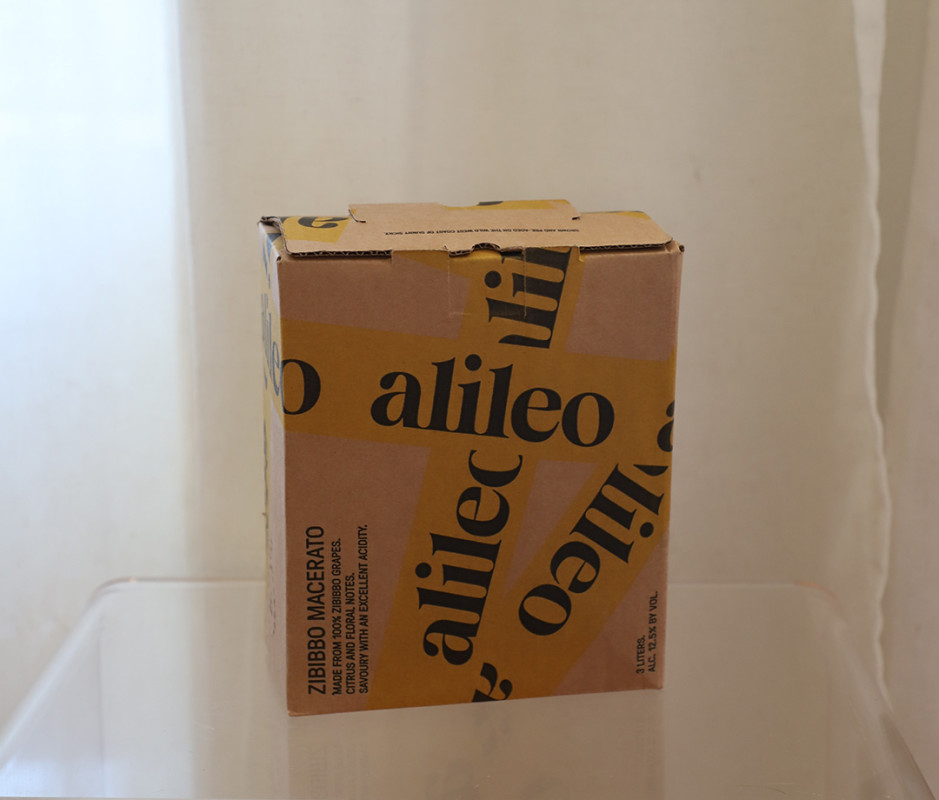 Brittany Smith
Volume: 3L (four bottles of wine)
Founded by a couple with Sicilian roots, Alileo is inspired by the culture of sun-soaked days spent lounging outdoors. The brand's small but intentional variety of boxed wines covers all the basics: A red (Syrah), orange (Zibibbo Macerato), rosé (Rosato Bronzato), and white wine (Young Grillo). All are available in a 3L format and are tasty—perfect for easy afternoons with friends or a nightcap for one. In the warmer months, I'd go for Rosato Bronzato, which means "tanned from the sun," and features juicy fruit flavors without too much sweetness. In the colder months, I'd lean towards the syrah.
Best for Parties: Bota Box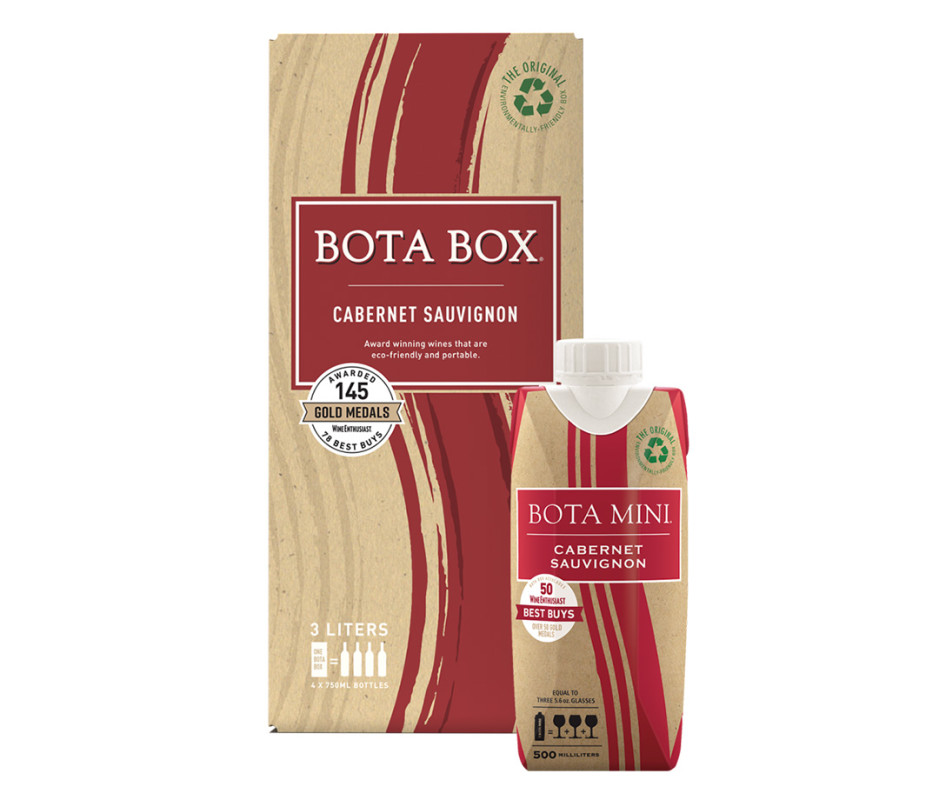 Courtesy Image
Volume: 1.5L and 3L (two and four bottles of wine, respectively)
Another industry heavy hitter that's been around since 2003, Bota Box was named after the traditional Spanish wine skin known as a "bota." It's owned by Delicato Family Vineyards, a family-owned California winery founded in 1924. Bota Box offers two sizes: 1.5L for around $10 and 3L box for around $17, depending on your boxed wine needs. With over 10 varieties ranging from Pinot Grigio to Old Vine Zinfandel to Cabernet Sauvignon, you can grab a few varieties for your next get-together to make sure everyone's happy. 
Best Rosé Boxed Wine: Bridge Lane Rosé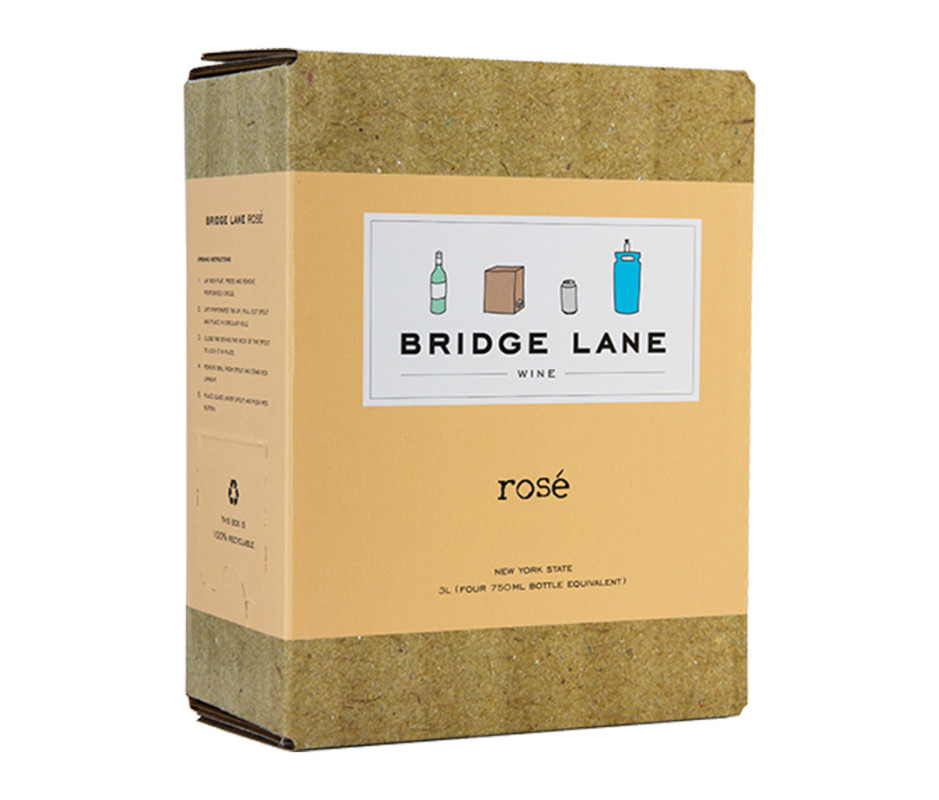 Courtesy Image
Volume: 3L (four bottles of wine)
Bridge Lane Rosé is a cabernet franc–based pink from Aussie turned New York winemaker Russell Hearn. It goes down oh-so-easily on a warm day—or, well, any day—especially if you can't make it to the winery and tasting room in Mattituck, NY, on Long Island's North Fork. "This is a really fun wine," says Marika Vida-Arnold, owner of the wine-consulting firm Vida et Fils. "It's bright and fresh with red berries, peach notes, and crisp acidity." 
Best White Boxed Wine: La Petite Frog Picpoul de Pinet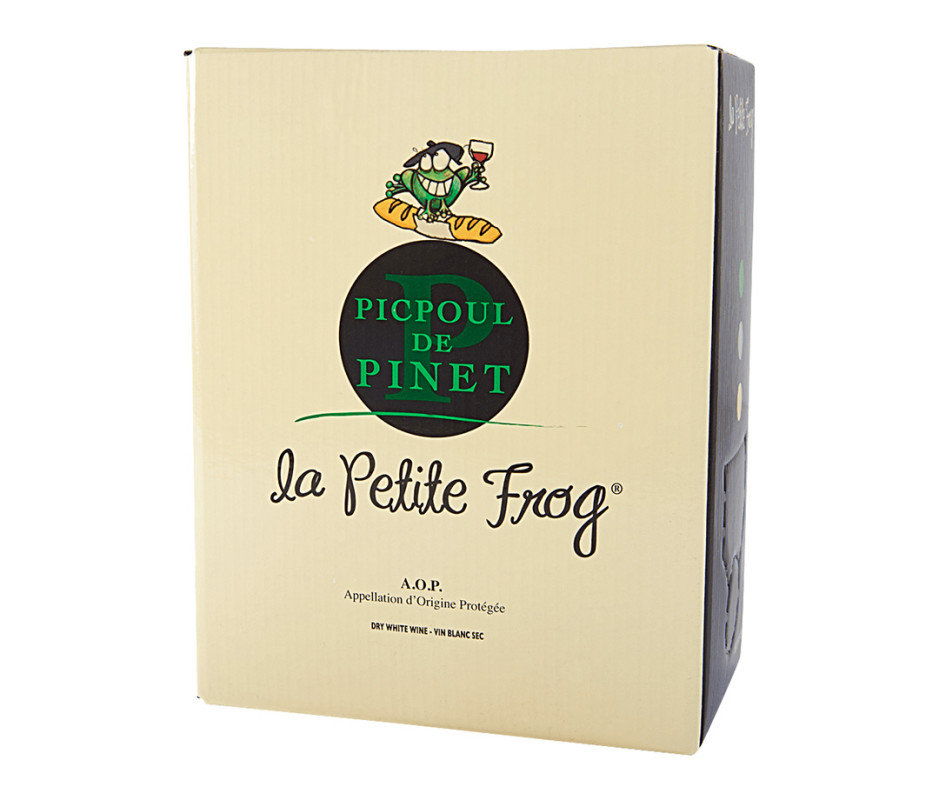 Volume: 3L (four bottles of wine)
La Petite Frog Picpoul de Pinet is a fresh, feisty white from southern France. It gets the thumbs-up from the Lodge at Woodloch's wine slinger, Leslie Chappell Britt. "It's so clean, with loads of green apple that reminds me of a Menetou-Salon [similar to Sancerre] without all the fuss," she says. "I do some multi-day kayak trips, and in an outdoor setting, a bladder of this is as practical as it is delicious."
Best Red Boxed Wine: From the Tank Vin Rouge