14-Foot-Long Alligator Found With Human Body in Its Mouth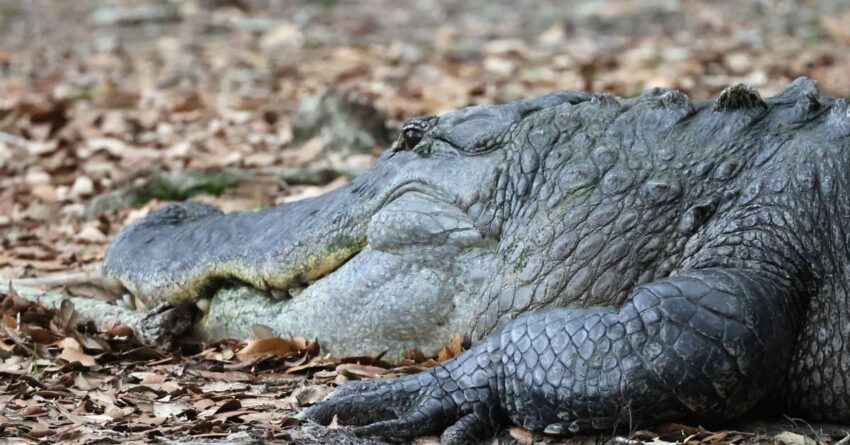 A nearly 14-foot alligator has been killed by authorities in an unincorporated area of Largo, FL, after it was found with part of a dead woman's body in its mouth on September 22.
The gruesome discover was made by a local resident, who spotted it in a canal on his way to a job interview and first believed the gator had a mannequin torso or other object in its jaws. After realizing what had happened, he alerted the local fire department, which confirmed the finding. 
Following an investigation, police announced the identity of the victim over the weekend. She was a 41-year-old grandmother named Sabrina Peckham, who was homeless and lived in an encampment in the woods nearby. Authorities have not announced Peckham's cause of death yet, and it remains unclear if the alligator killed her directly or if she had already passed away when it found her.
The alligator was killed by authorities after the discovery was made.
Peckham's daughter described her as a "selfless" grandmother. "She was homeless herself but it didn't matter. She would give you the last piece of food on her plate. She would give you the shirt off of her back if she needed to," she said.
Although rare, fatal alligator encounters are not unheard of in the state. Earlier this year, an elderly woman was killed by an alligator as she tried to rescue her dog from an attack. Officials say attacks are increasing as continued development across the state puts more residents in close contact with wildlife.